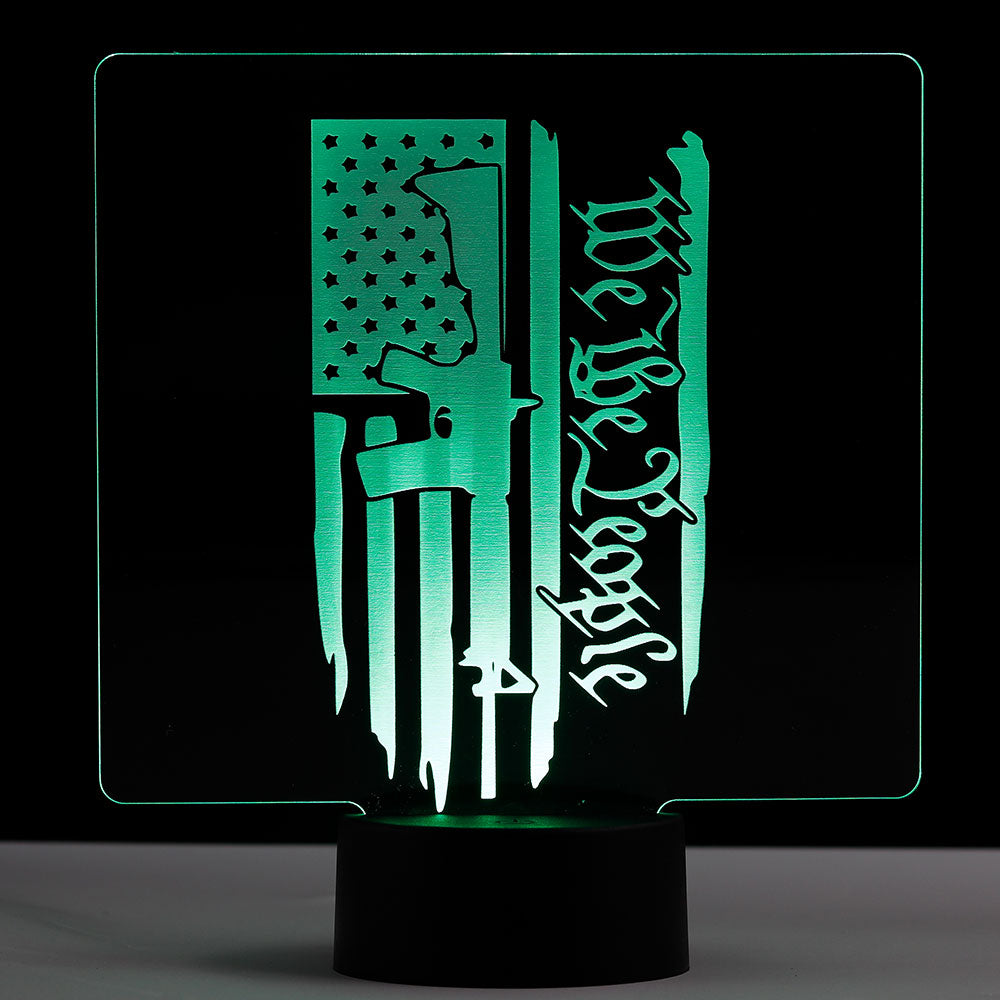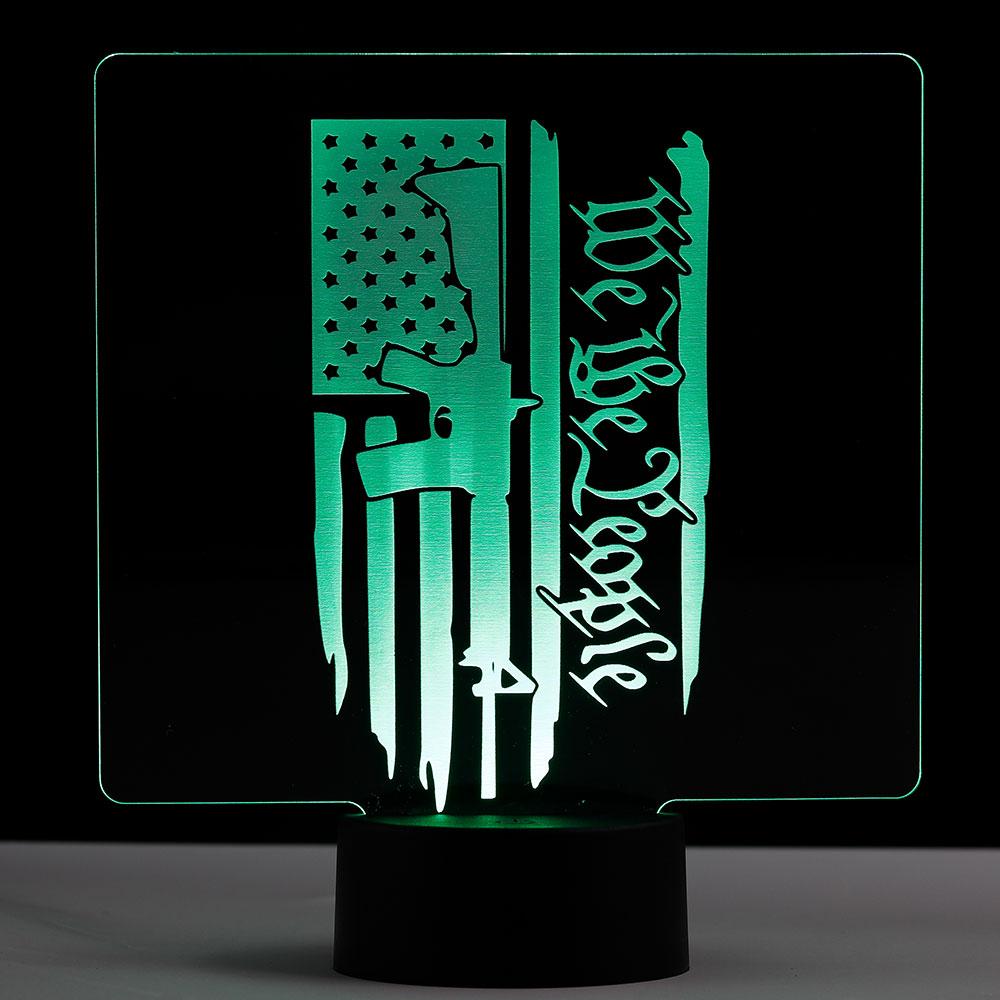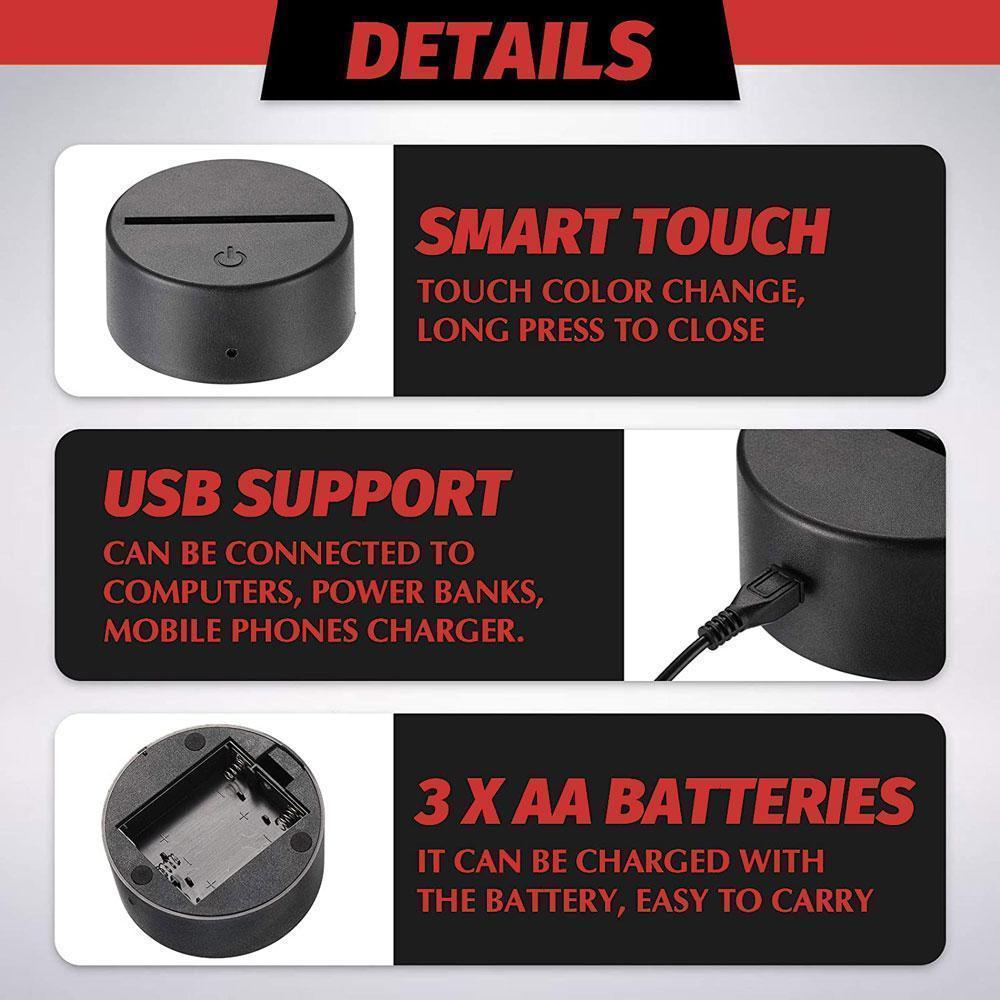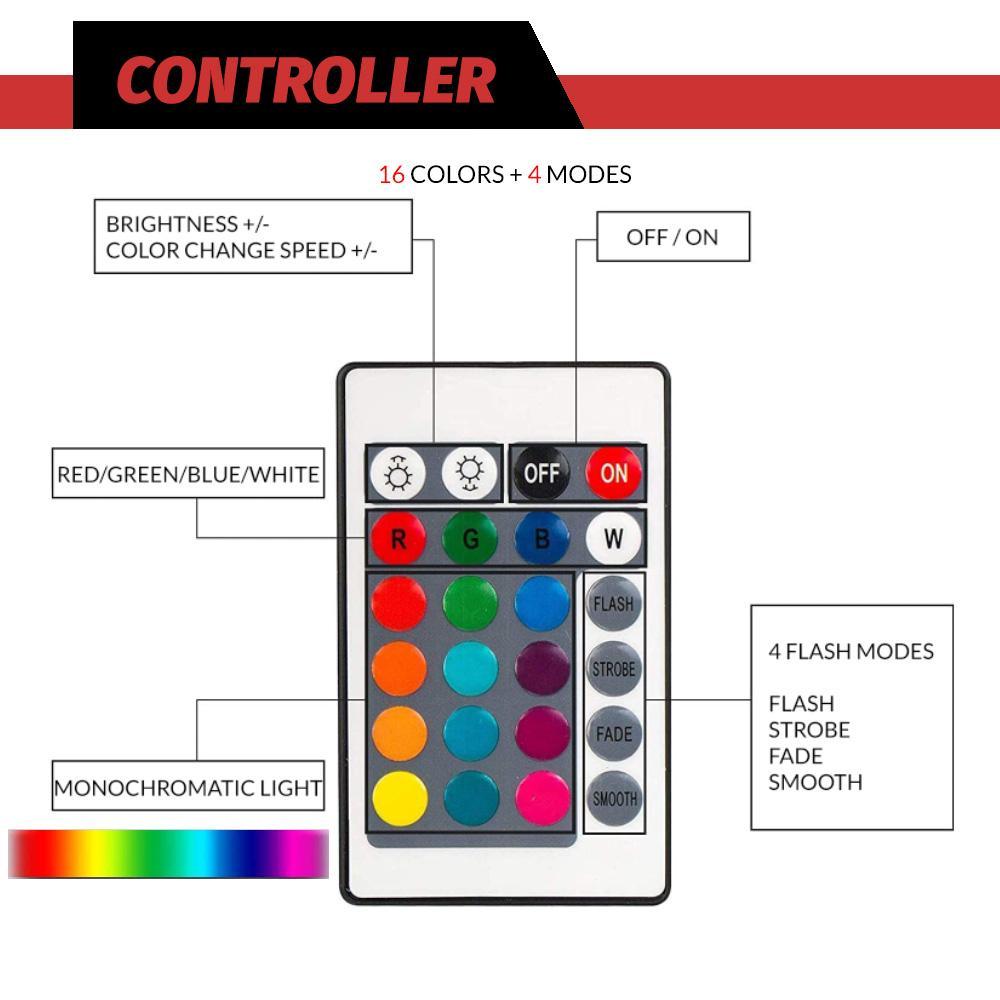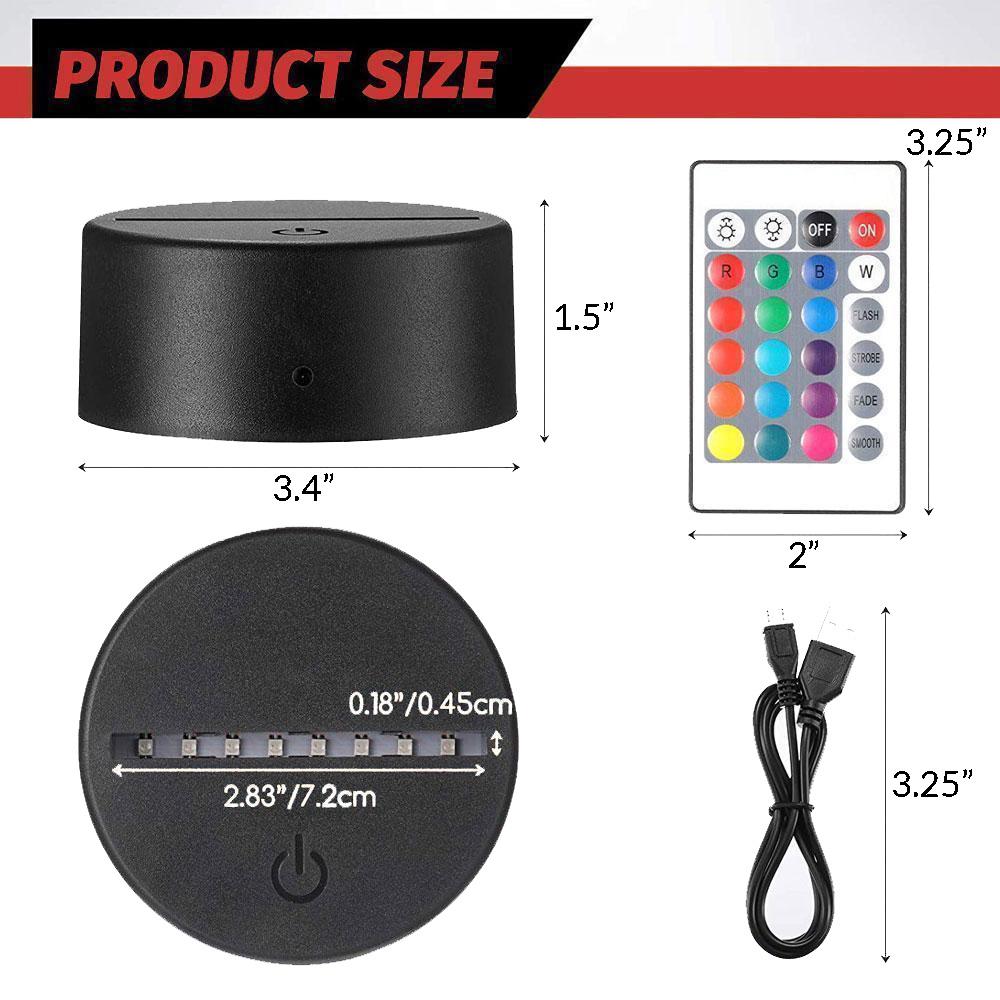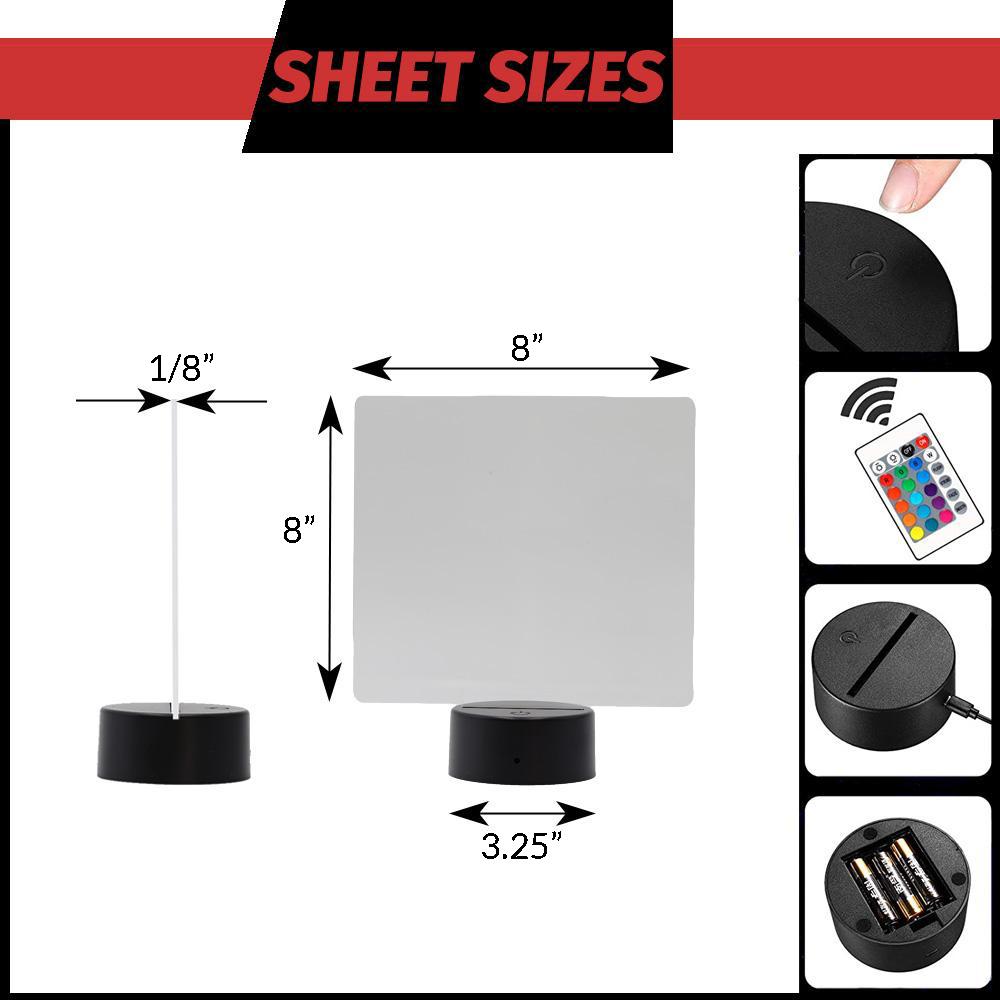 We The People Flag - Patriotic Led Sign
📏SIZE This sign is 8"x8"x1/8" with a 3"x1.5" base📏
LET THEM KNOW Express your love of freedom with a colorful LED backlit acrylic We The People Flag  so you're always able to share your patriotic beliefs
MULTIFUNCTIONAL Features 16 colors and 4 display modes so you can always find a color or mode that looks great
POWERED Uses 3 AA batteries (not included) or any USB port (USB cable is included) 
REMOTE CONTROL Includes (IR) infrared remote control which helps you switch modes easily without having to touch the lamp
QUALITY Our top-quality cast (never extruded) acrylic is sourced and etched in the USA which enables you to enjoy crisp clear projection of your image so your signs will shine brighter and clearer than lesser signs made from cheap Chinese acrylic
100% Money Back Guarantee

📏SIZE This sign is 8"x8"x1/8" with a 3"x1.5" base📏
LET THEM KNOW Express your love of freedom with a colorful LED backlit acrylic We The People Flag  so you're always able to share your patriotic beliefs
MULTIFUNCTIONAL Features 16 colors and 4 display modes so you can always find a color or mode that looks great
POWERED Uses 3 AA batteries (not included) or any USB port (USB cable is included) 
REMOTE CONTROL Includes (IR) infrared remote control which helps you switch modes easily without having to touch the lamp
QUALITY Our top-quality cast (never extruded) acrylic is sourced and etched in the USA which enables you to enjoy crisp clear projection of your image so your signs will shine brighter and clearer than lesser signs made from cheap Chinese acrylic
Our LED Signs
We take great pride in the construction our LED signs. There are a few different categories of signs we stock. We have second amendment signs, American pride signs, and many more. If this isn't the sign you are looking for please explore our other Patriotic Man Cave Signs.
We make sure that we when we ship your signs to you that they are protected you don't get any scratches or chips in your signs.
Show Your Patriotisms
There are many different ways to show you patriotisms. But most of them are large signs or flags, so we wanted to give you a way to display your patriotisms if you only have limited room like on your desk at work.
That is why we have come up with this collection of LED signs so you can show your support for our great country.
We The People American Flag Signs
We have always been able to show our patriotisms by putting up flags. So we wanted to give you patriotic a flag that you can put on your desk or nightstand to show your patriotisms.
Our We The People American Flag takes the flag we all know and love and gives a fun and cool sign that you can put anywhere.
So put our flag on your desk and show your support for our troops.