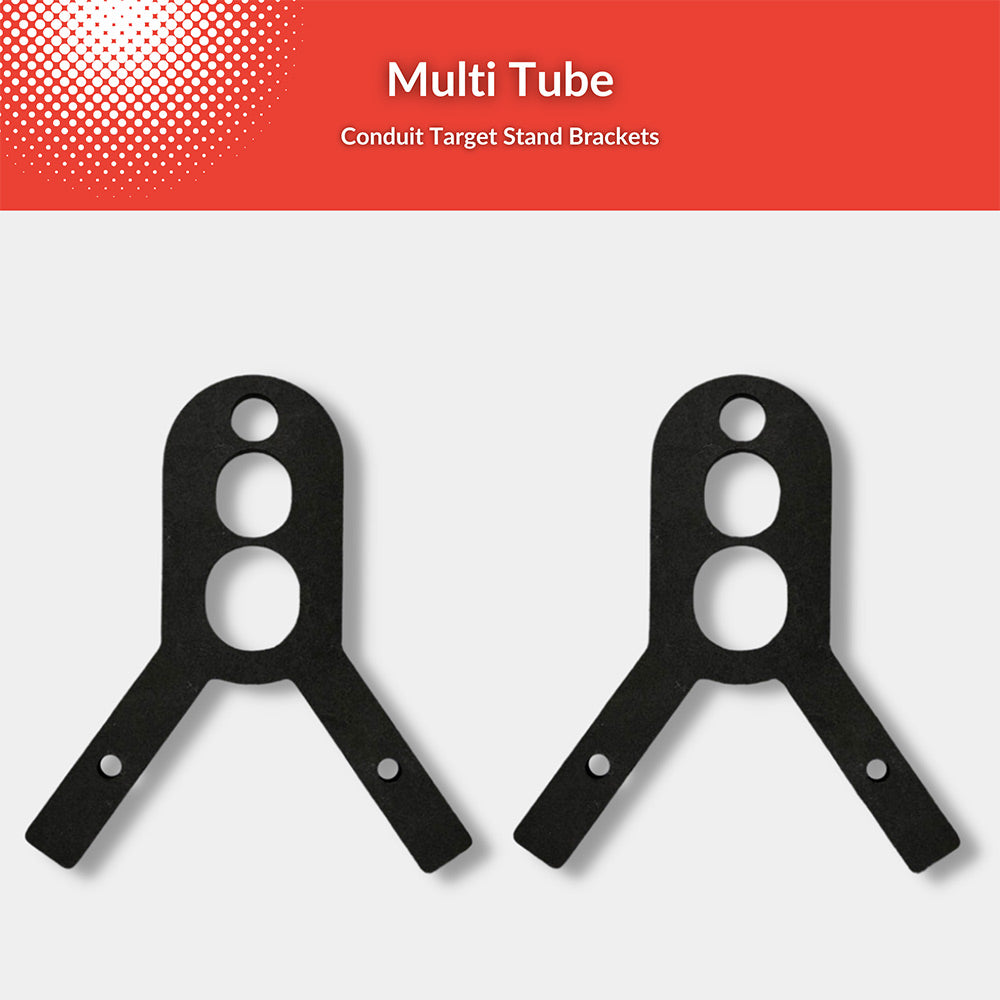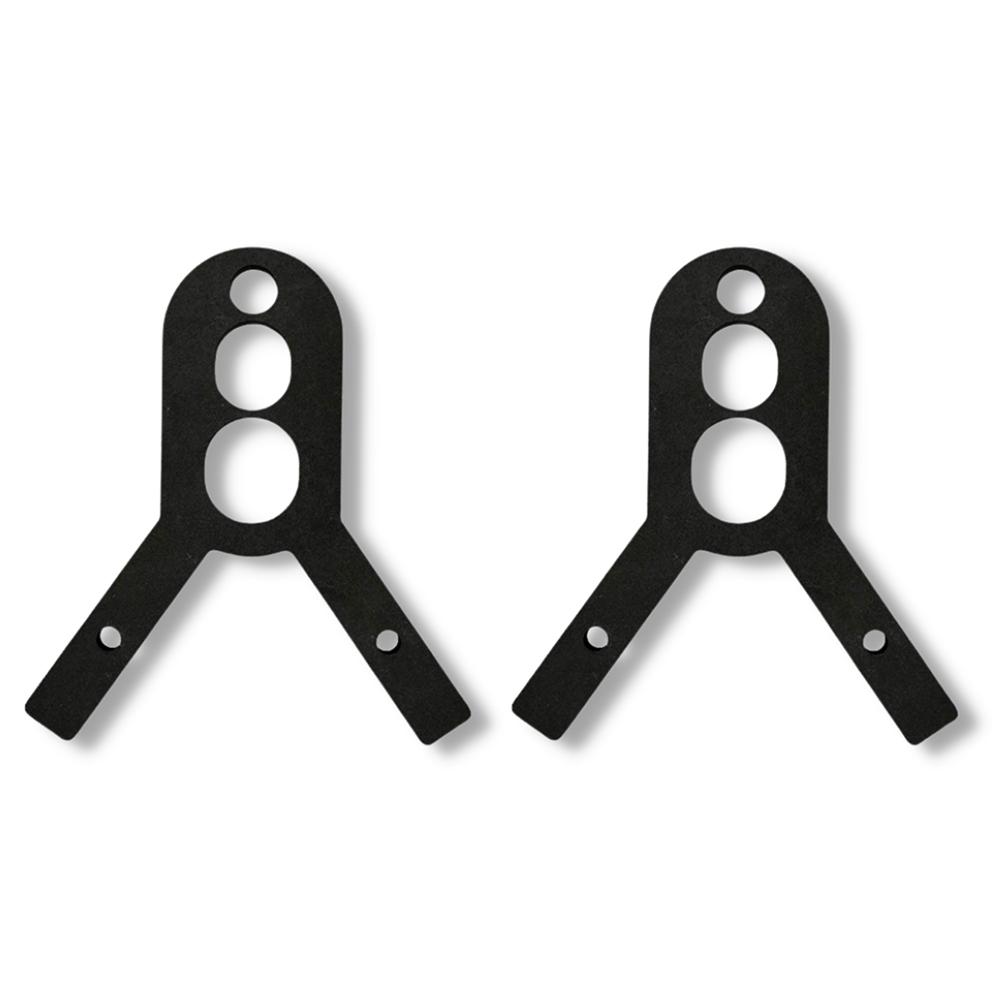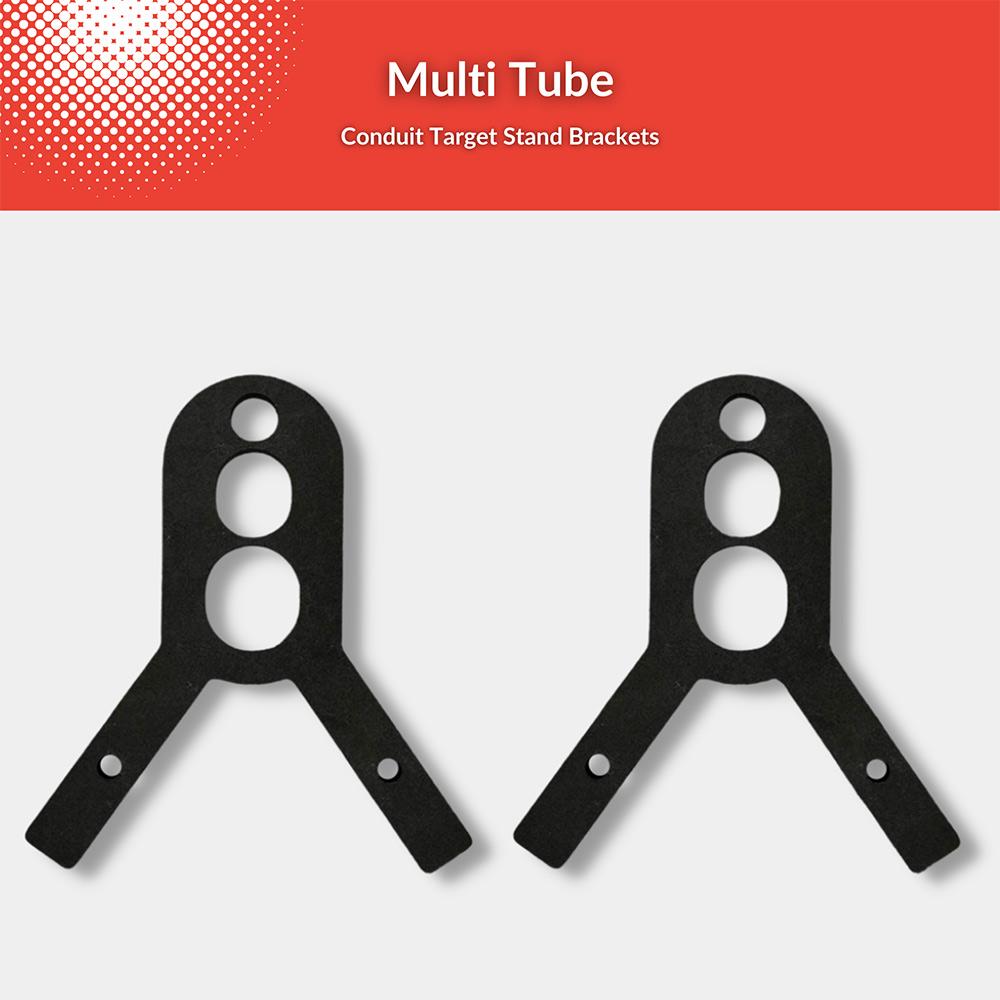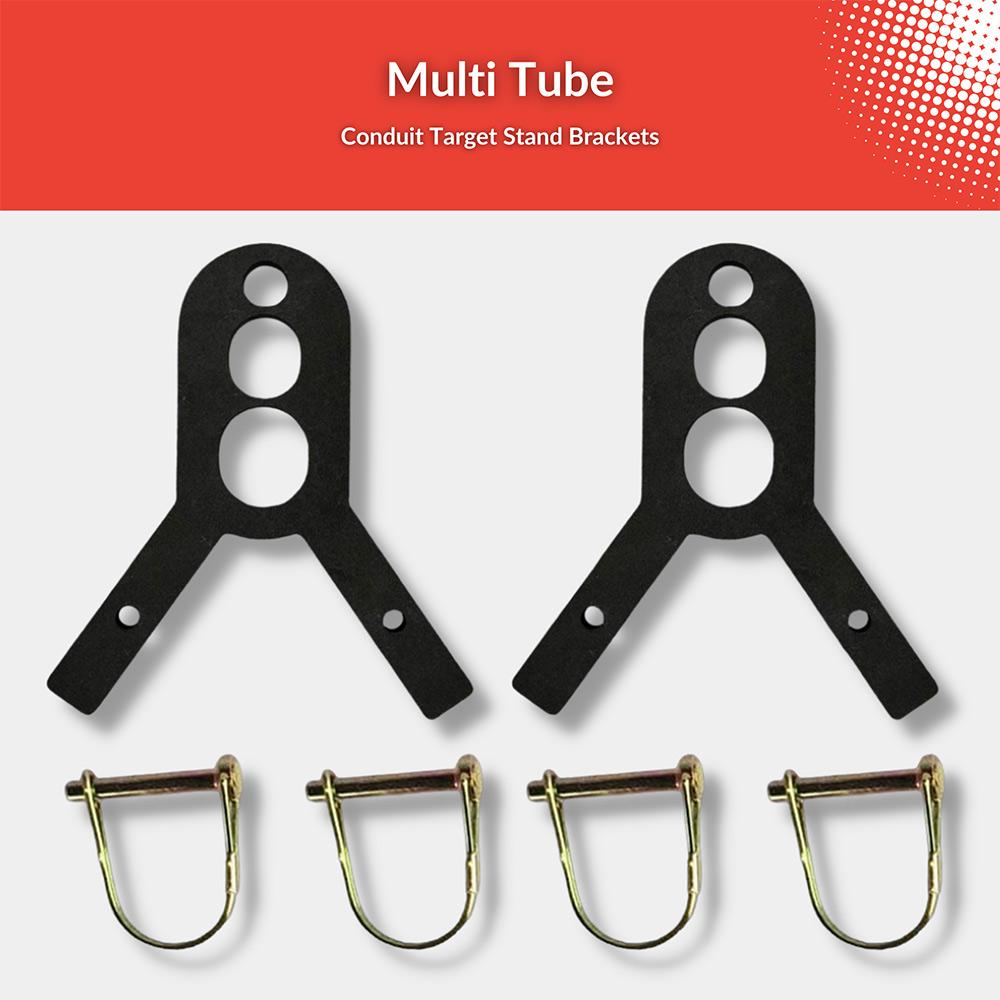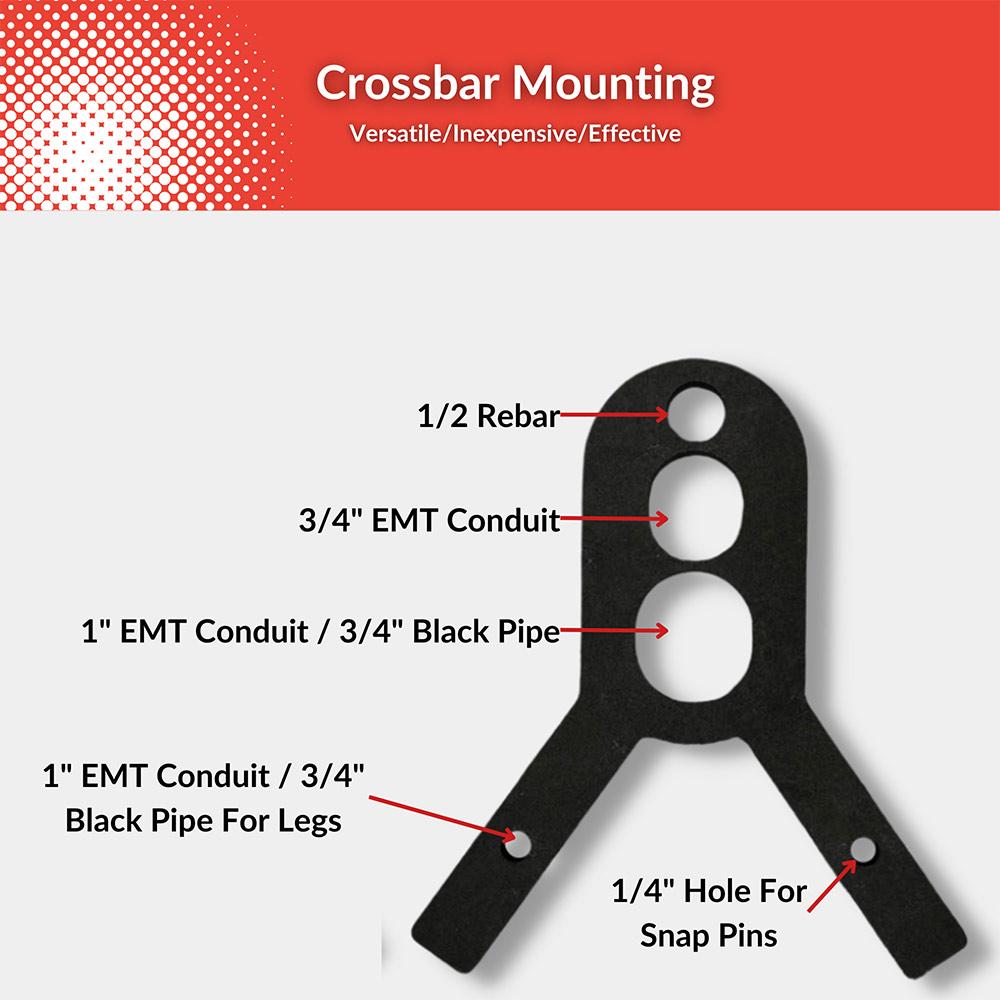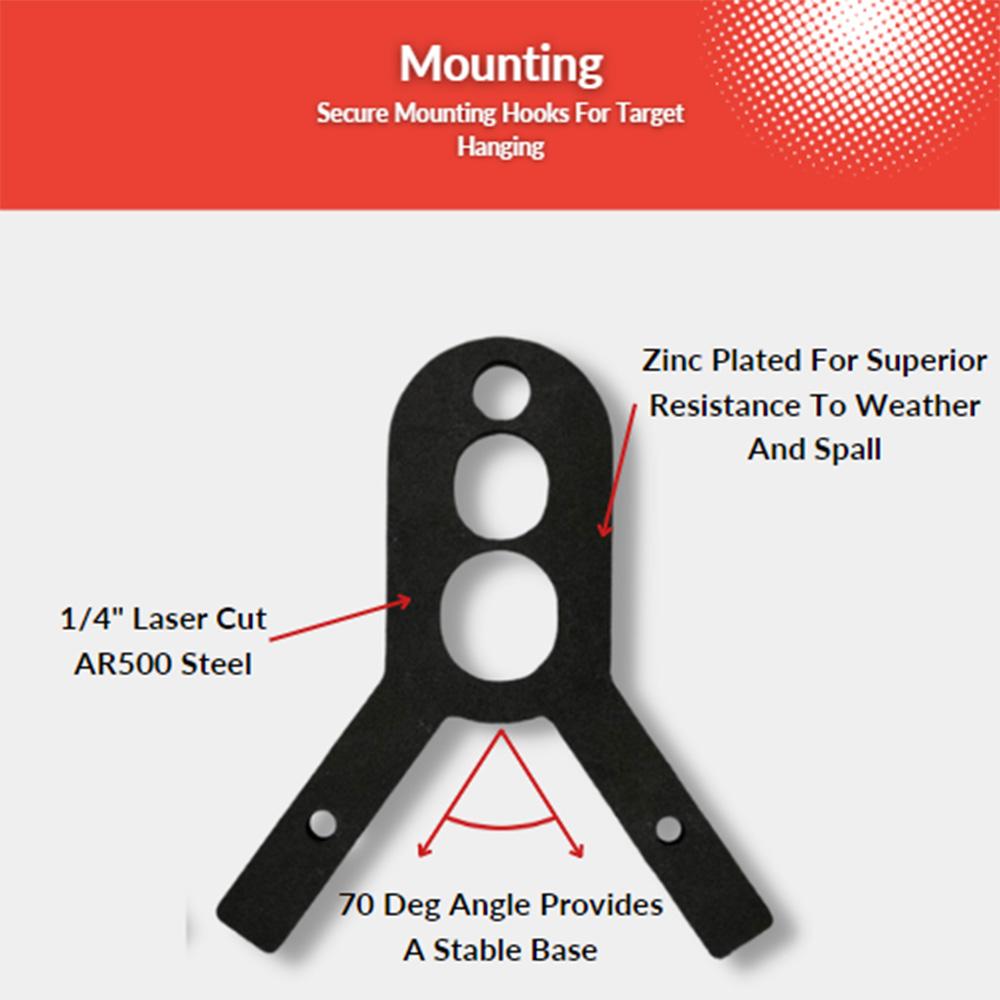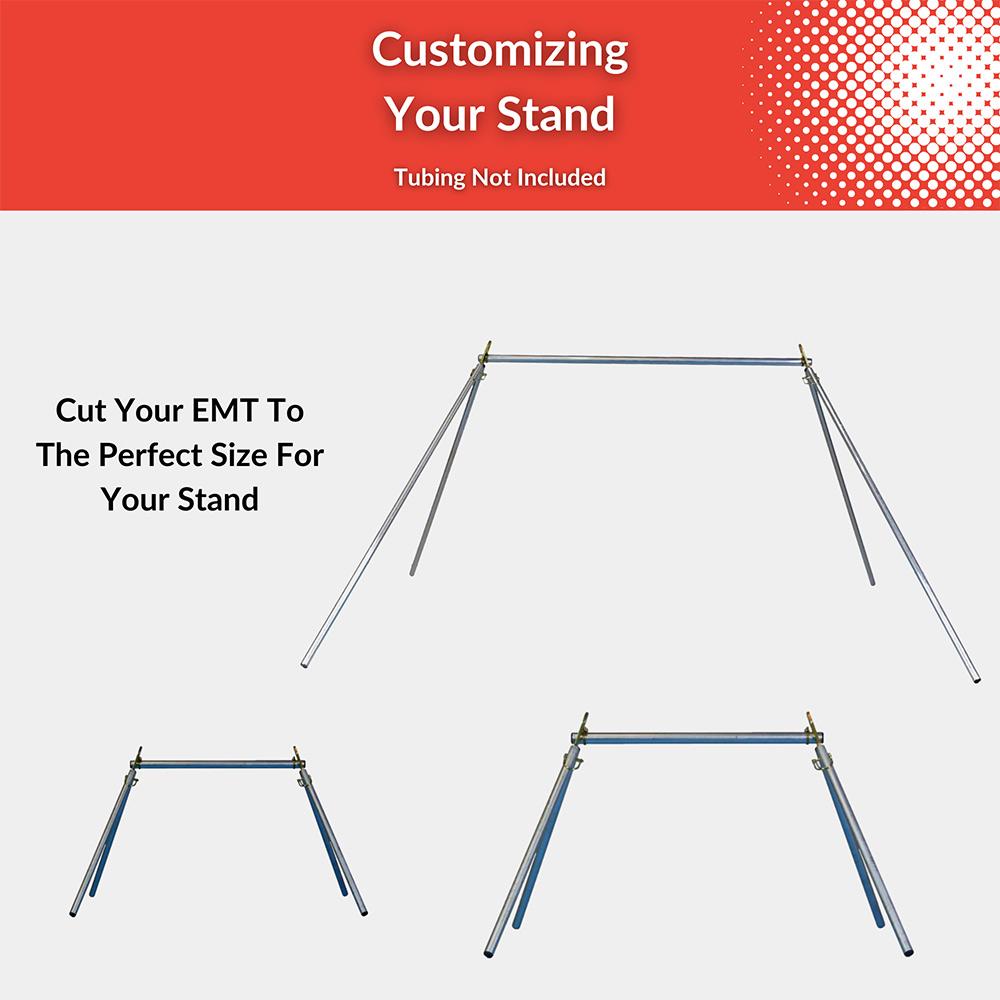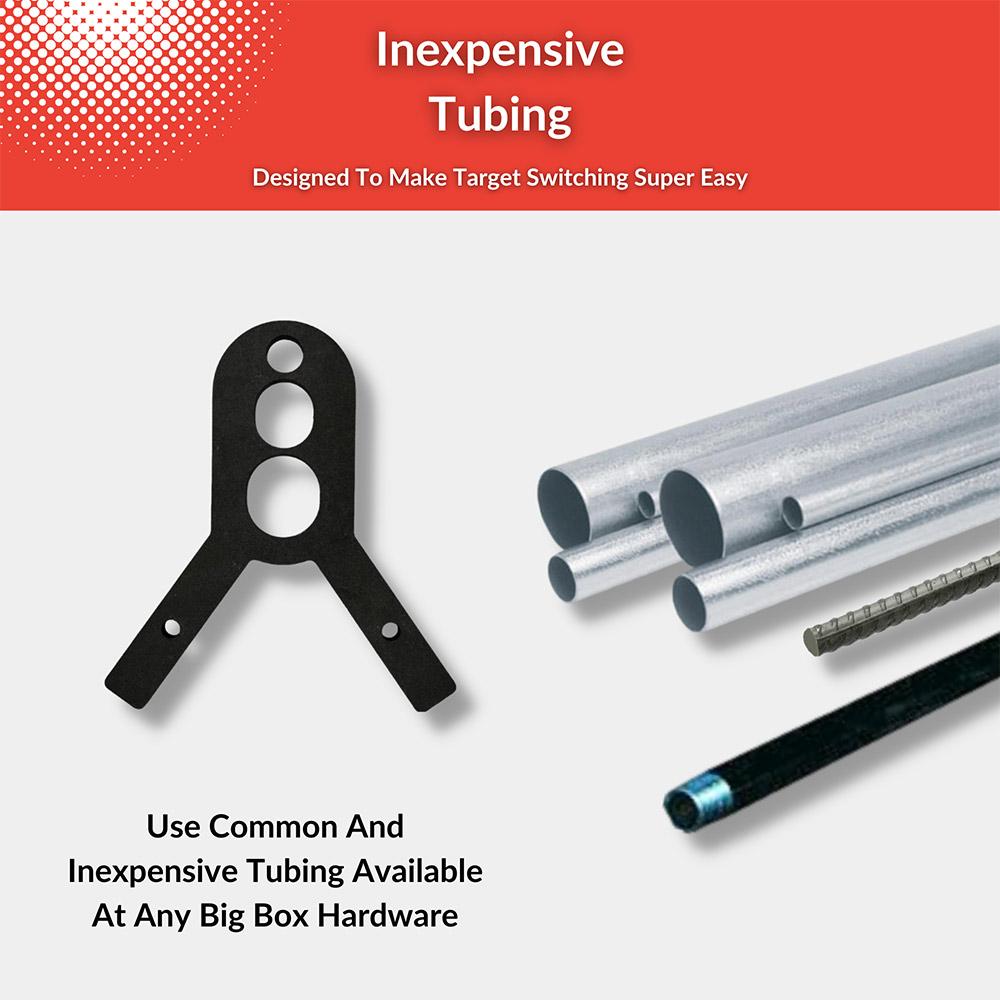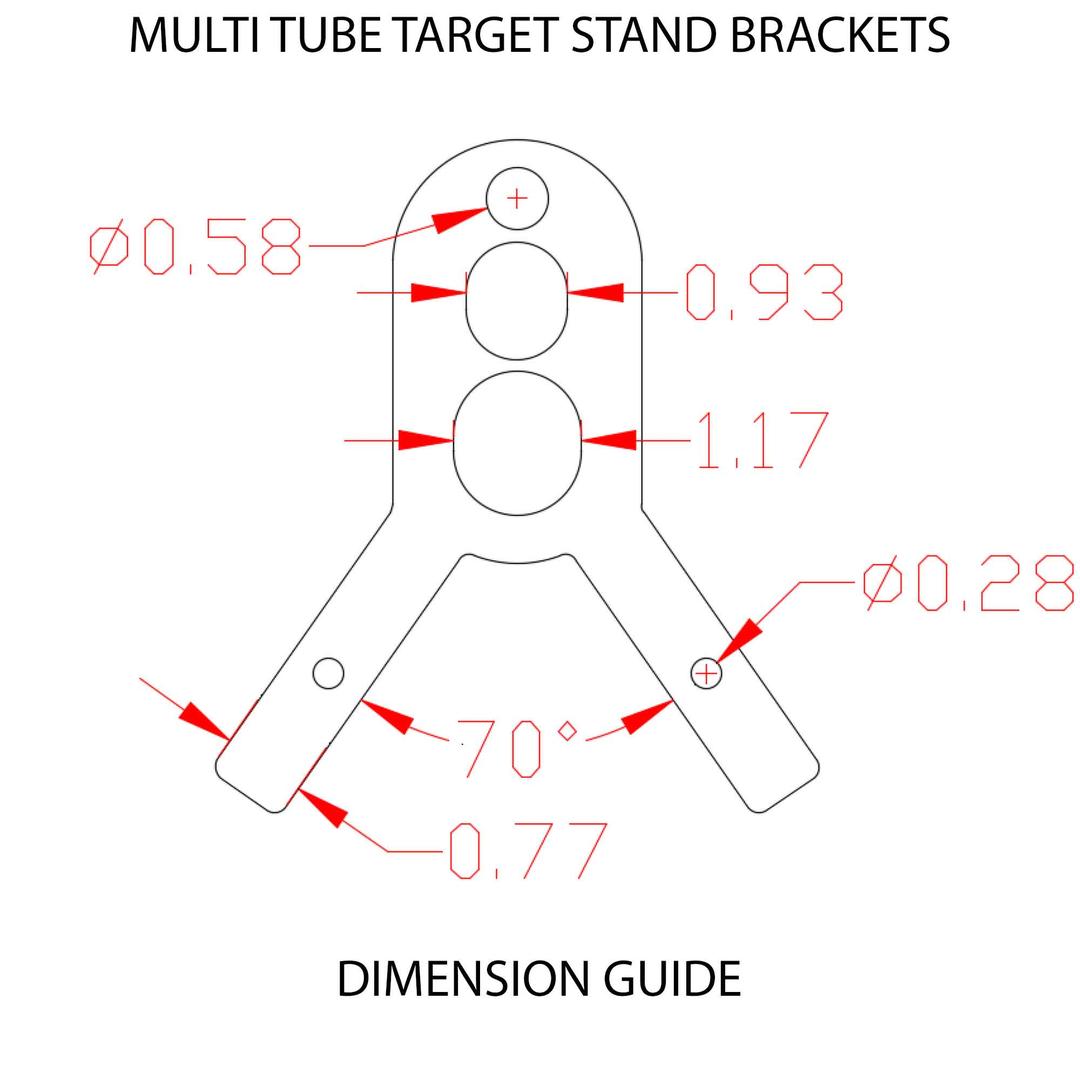 Multi Tube Metal Target Stand Brackets (PAIR)
PAIR of EMT brackets laser cut from USA 1/4" USA AR500 steel 

Silver zinc plated for superior resistance to bullet spall and rust

Versatile see images for tubing compatibility 

Legs from 3/4" EMT conduit or 3/4 black pipe

Top from 1/2" rebar, 3/4" EMT, 1" EMT or 3/4" black pipe

Not using EMT or rebar? Click here to see if it can still work

DIMENSION GUIDE See images for more information
Spend $99 Get Free Shipping
100% Money Back Guarantee

PAIR of EMT brackets laser cut from USA 1/4" USA AR500 steel 

Silver zinc plated for superior resistance to bullet spall and rust

Versatile see images for tubing compatibility 

Legs from 3/4" EMT conduit or 3/4 black pipe

Top from 1/2" rebar, 3/4" EMT, 1" EMT or 3/4" black pipe

Not using EMT or rebar? Click here to see if it can still work

DIMENSION GUIDE See images for more information
⭐⭐⭐⭐⭐
I bought these and used 3/4 EMT conduit to make my gong rack, it works great and comes apart to store nicely. I didn't use the clips at first, but the smaller gongs will flip up and raise out of the legs and it will fall on that side, easy fix with the clips.
I bought 8,6,4,3 inch gongs but will get another 8 and 6 and switch out the smaller ones, harder to hit and they flip all over cause they are so much lighter. I used chain and conduit connectors I got at HD to connect the gongs, no issues there and pretty cheap.
Maybe upgrade to the hook ones at some point, really fun to shoot gongs with pistols integrated with a couple of silhouettes, changing back and forthcoming up with different scenarios. Highly recommend!
Chad D.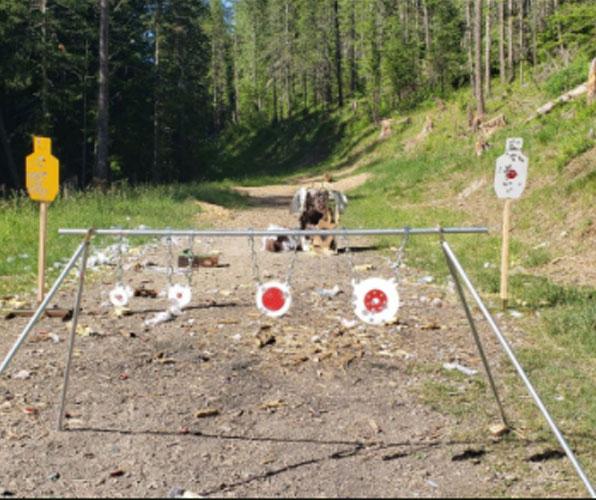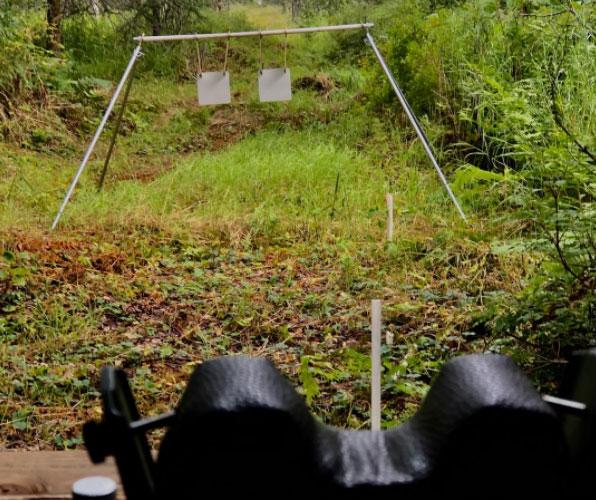 ⭐⭐⭐⭐⭐
I have several target frames made of wood, but the Multi Tube Target Stand Brackets are my new favorite.
Easy to construct using EMT and result in a lightweight yet sturdy frame for hanging steel. A major plus for me is that this frame can be easily broken down for transport to the farthest reaches of my range.
When the ammunition supply has been depleted, the frame can be disassembled in two minutes and secured in my shooting shack without taking up the limited space I have.
Sylvan M.
We designed these brackets to be as versatile as possible so you can use multiple different sizes of crossbars with only buying one product.
This IS NOT a complete target stand but if that is what you are looking we have a wide selection of Target Stands to pick from, and our Complete Target Stand these Multi Tube Brackets.