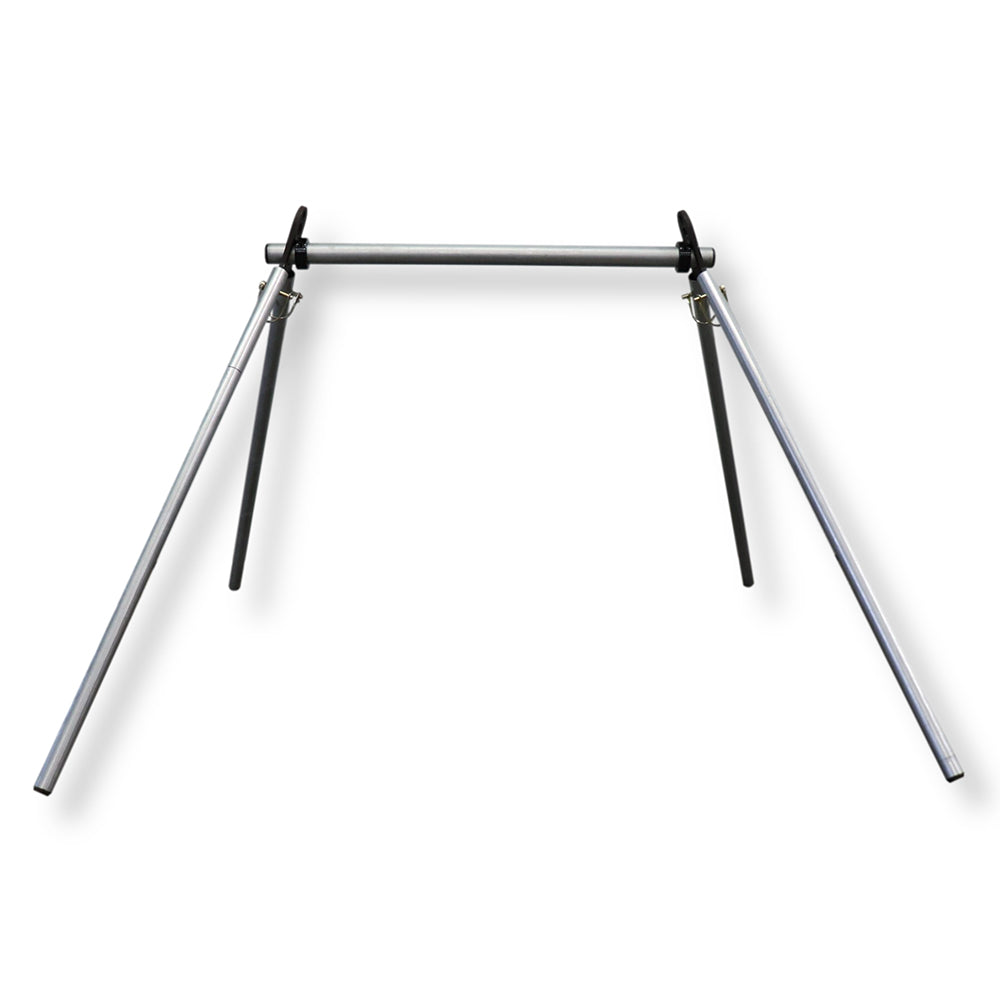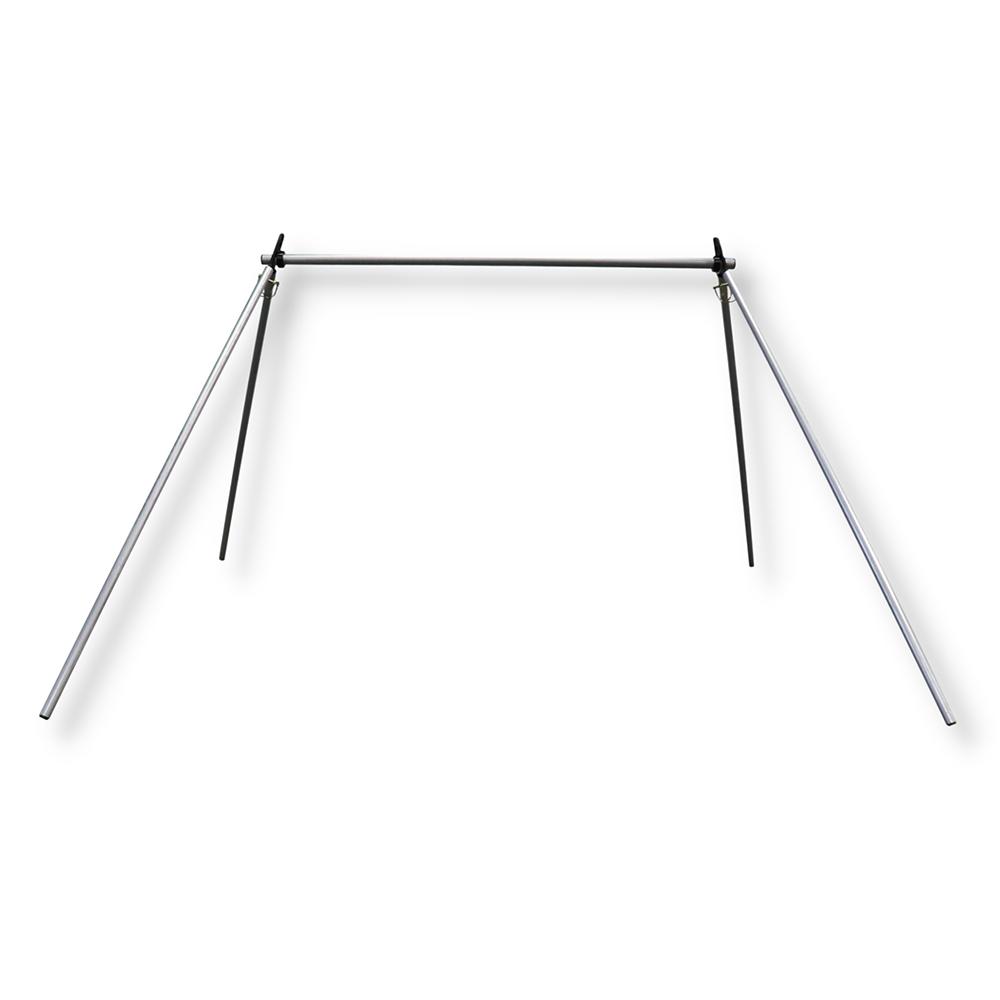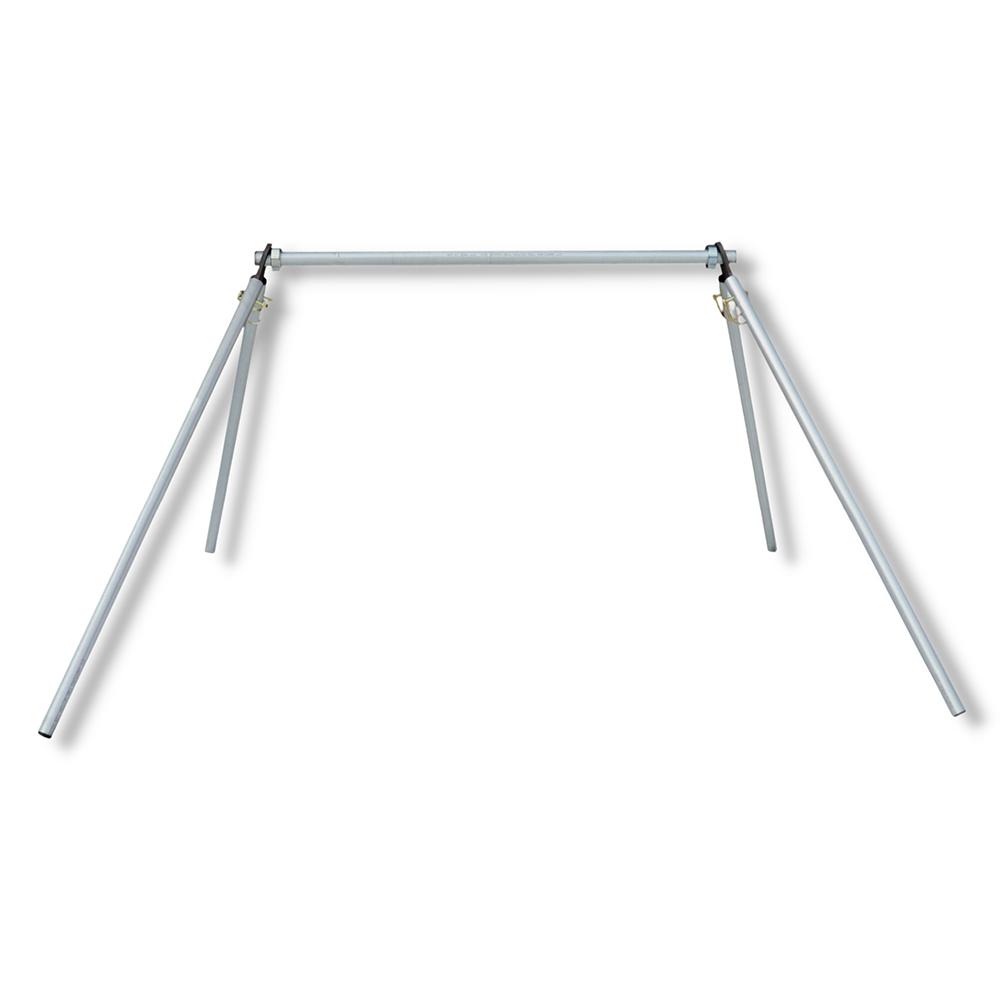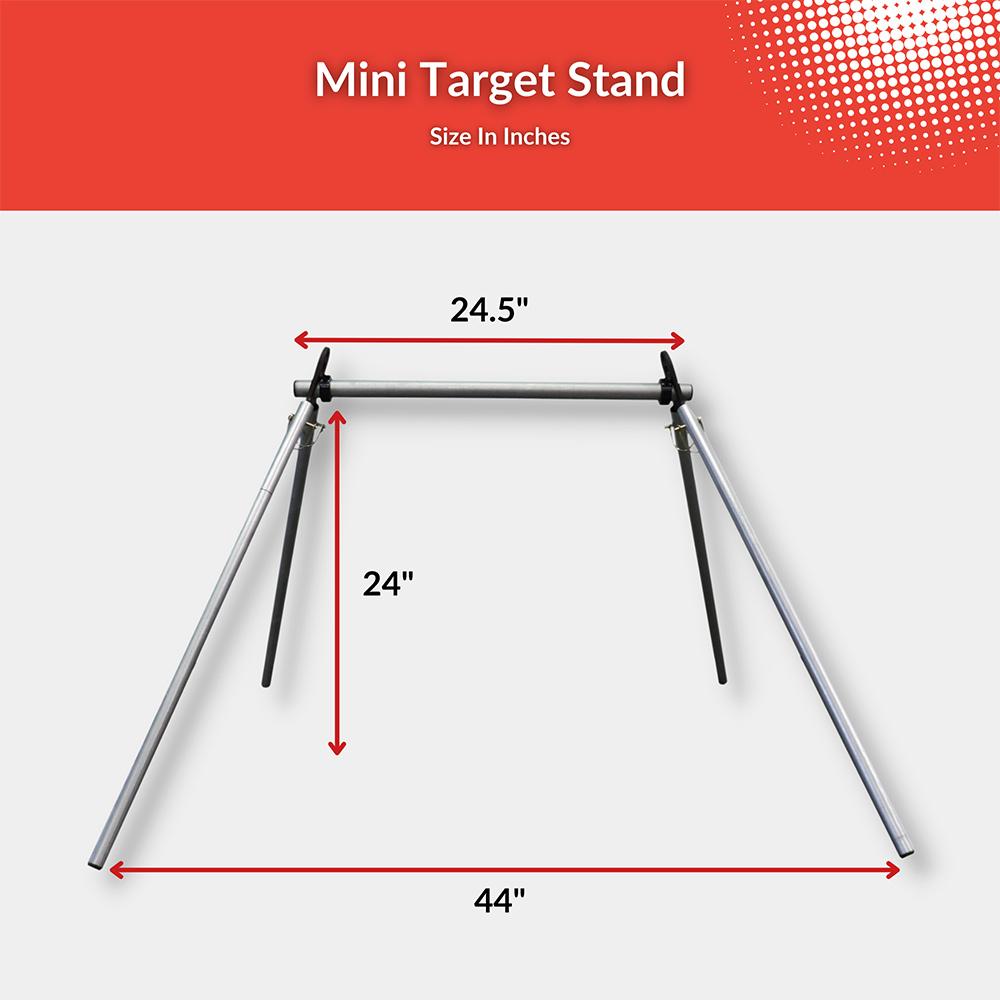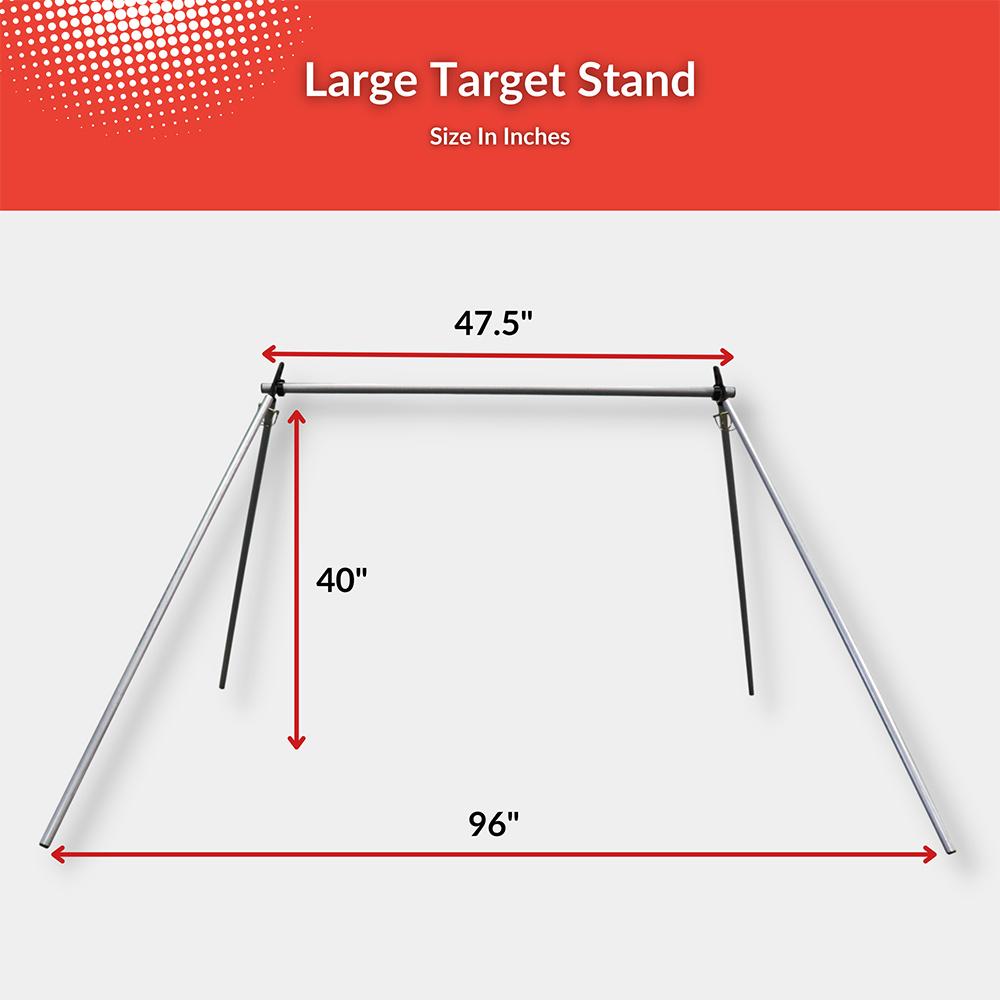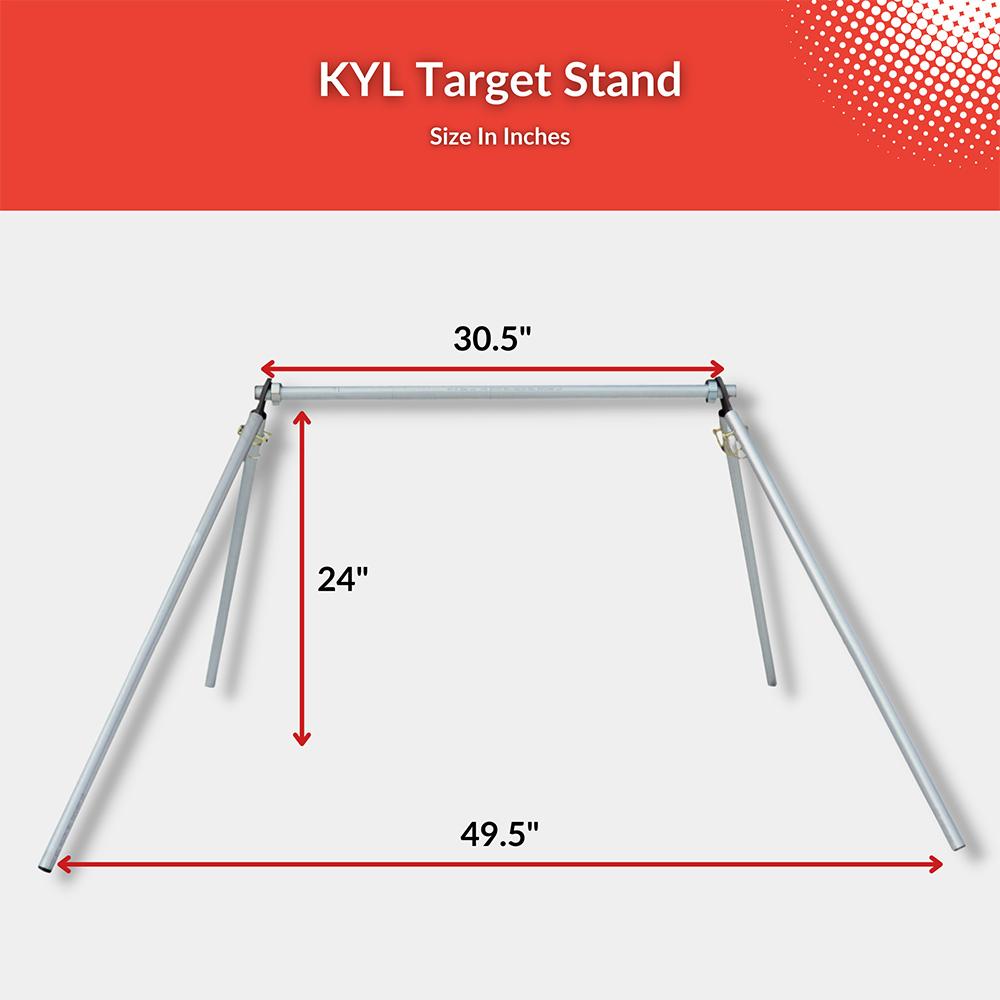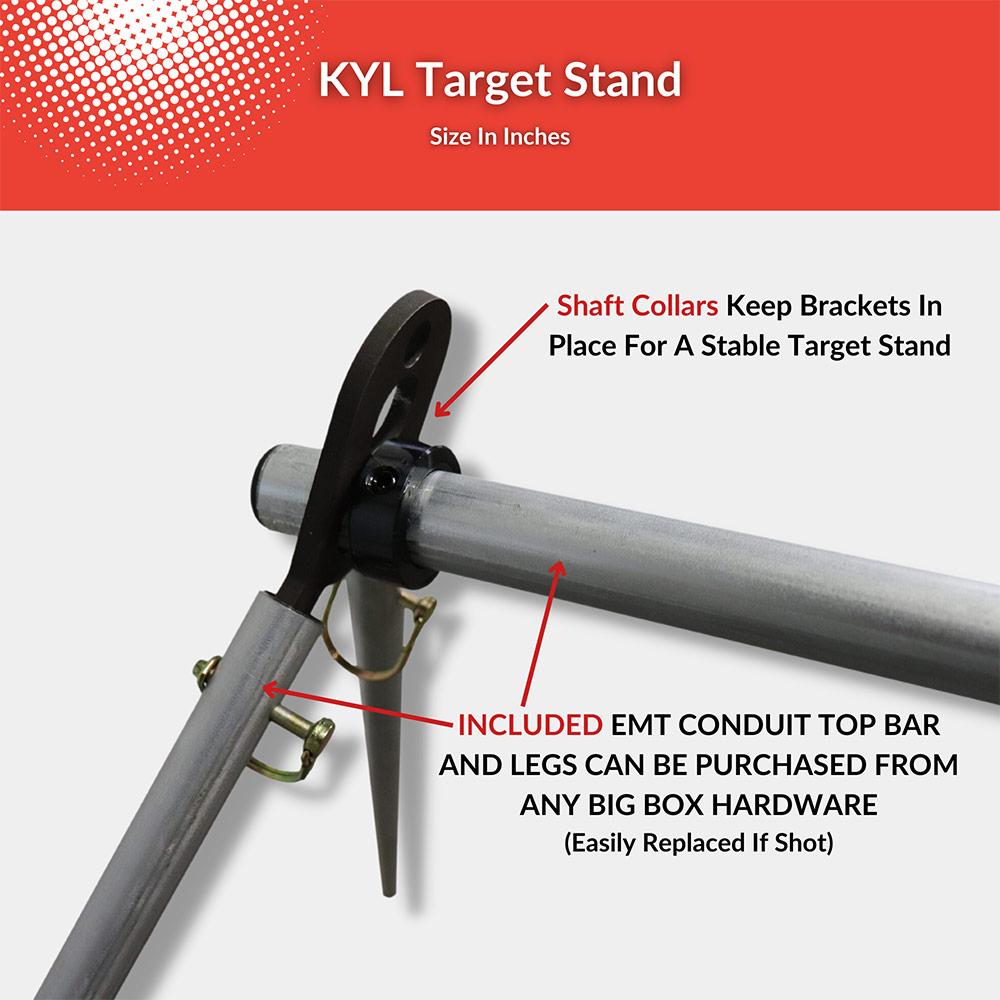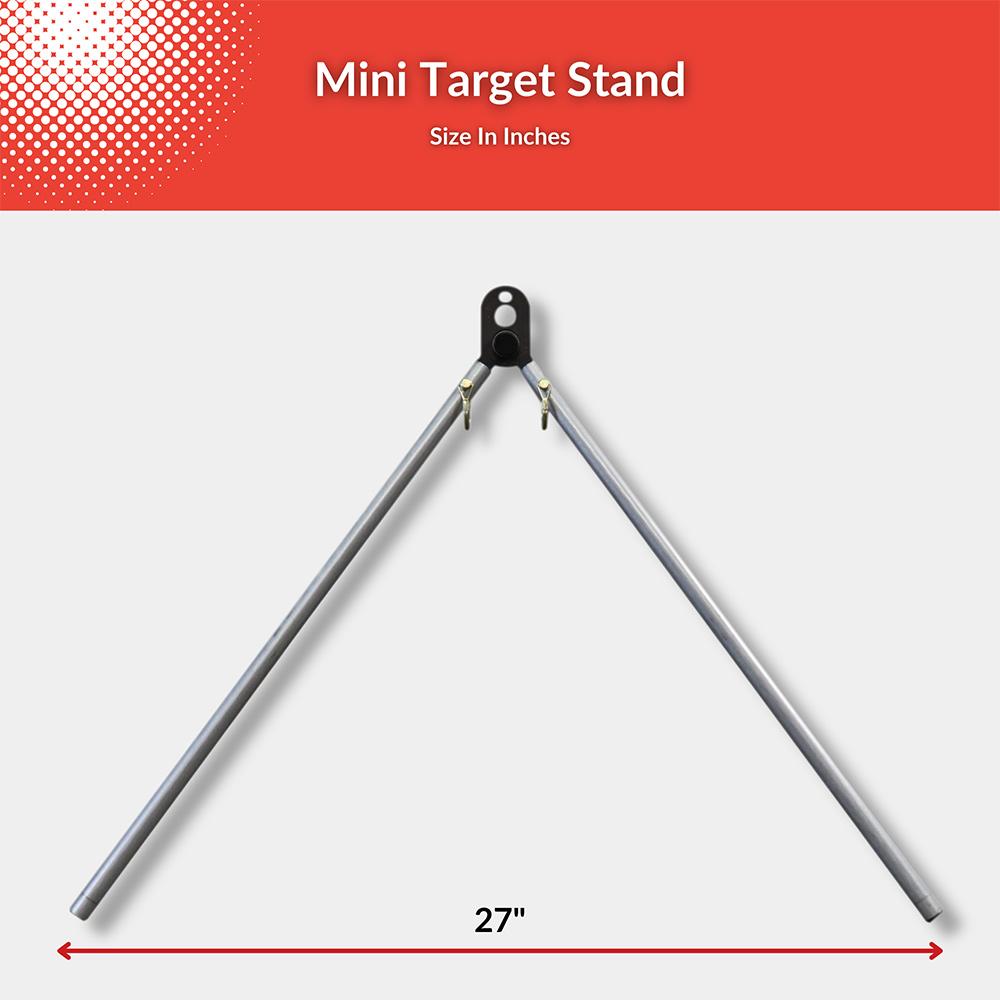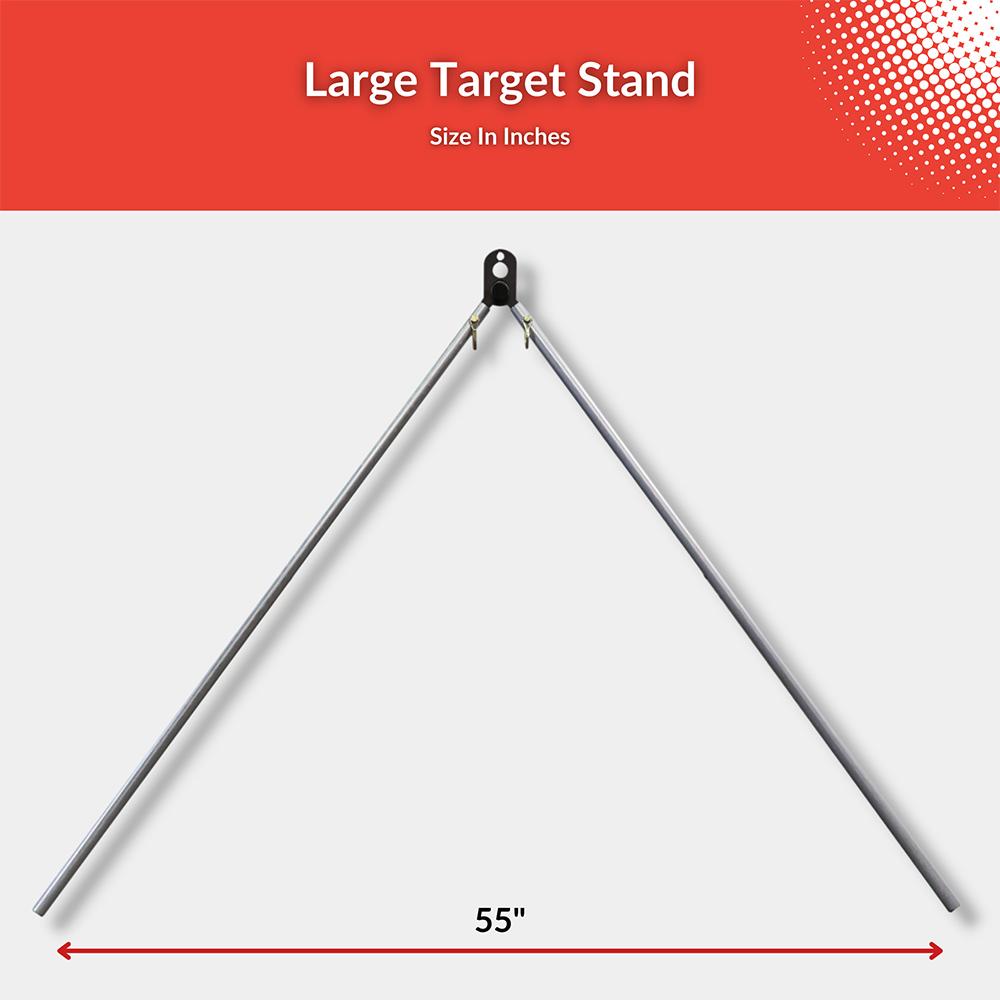 Complete EMT Target Stands
COMPLETE No corners cut this is ready to go when you open the box

DURABLE Legs from 3/4" EMT top bar from 1" EMT conduit

PROTECTED Frame is galvanized all else is yellow zinc plated

PORTABLE Legs pre-punched for included snap leg locking clips

STABLE Wide stance won't tip over when shot even on hillsides
Spend $99 Get Free Shipping
100% Money Back Guarantee

COMPLETE No corners cut this is ready to go when you open the box

DURABLE Legs from 3/4" EMT top bar from 1" EMT conduit

PROTECTED Frame is galvanized all else is yellow zinc plated

PORTABLE Legs pre-punched for included snap leg locking clips

STABLE Wide stance won't tip over when shot even on hillsides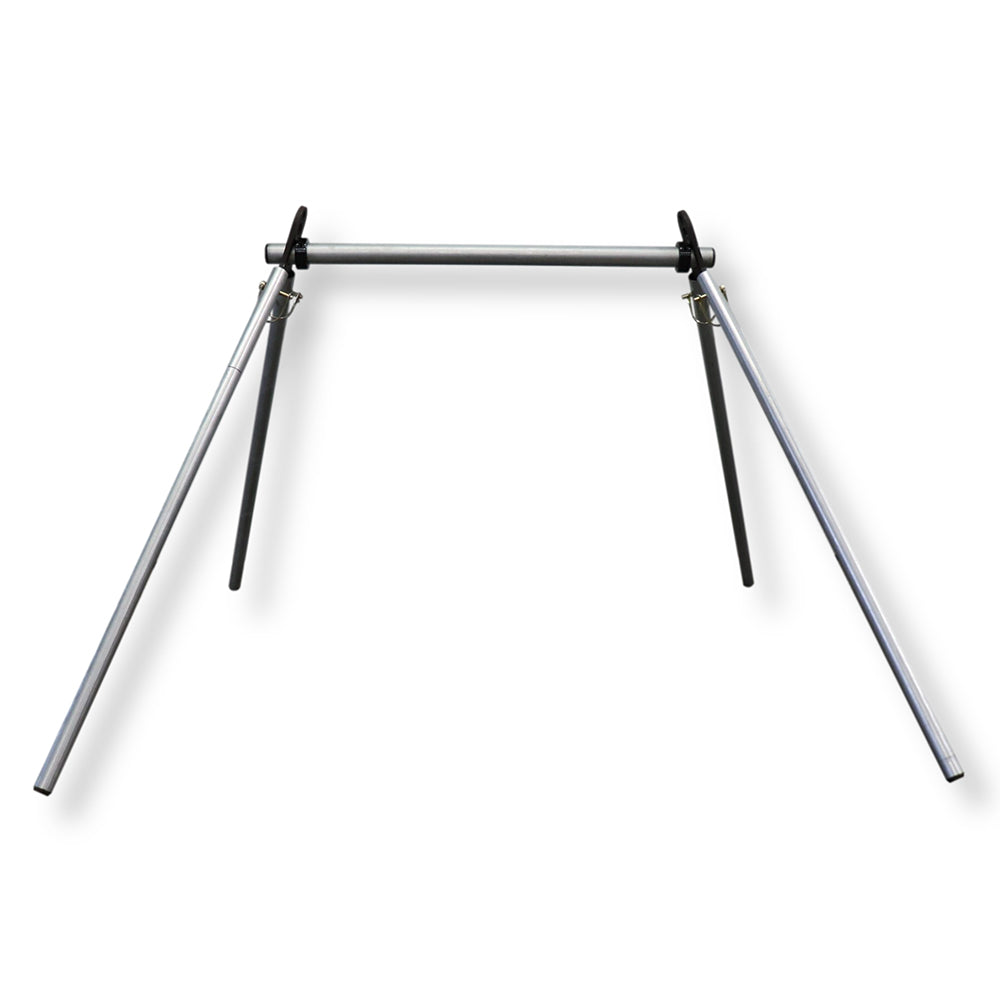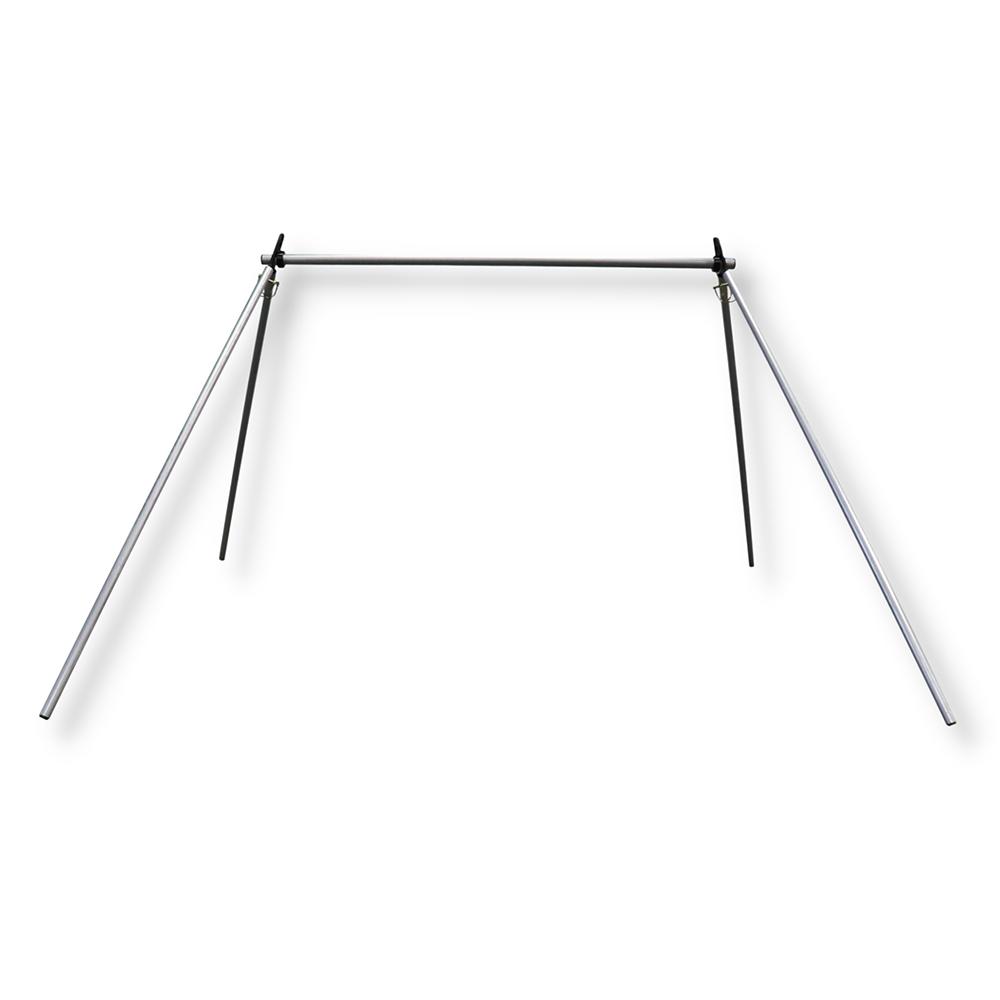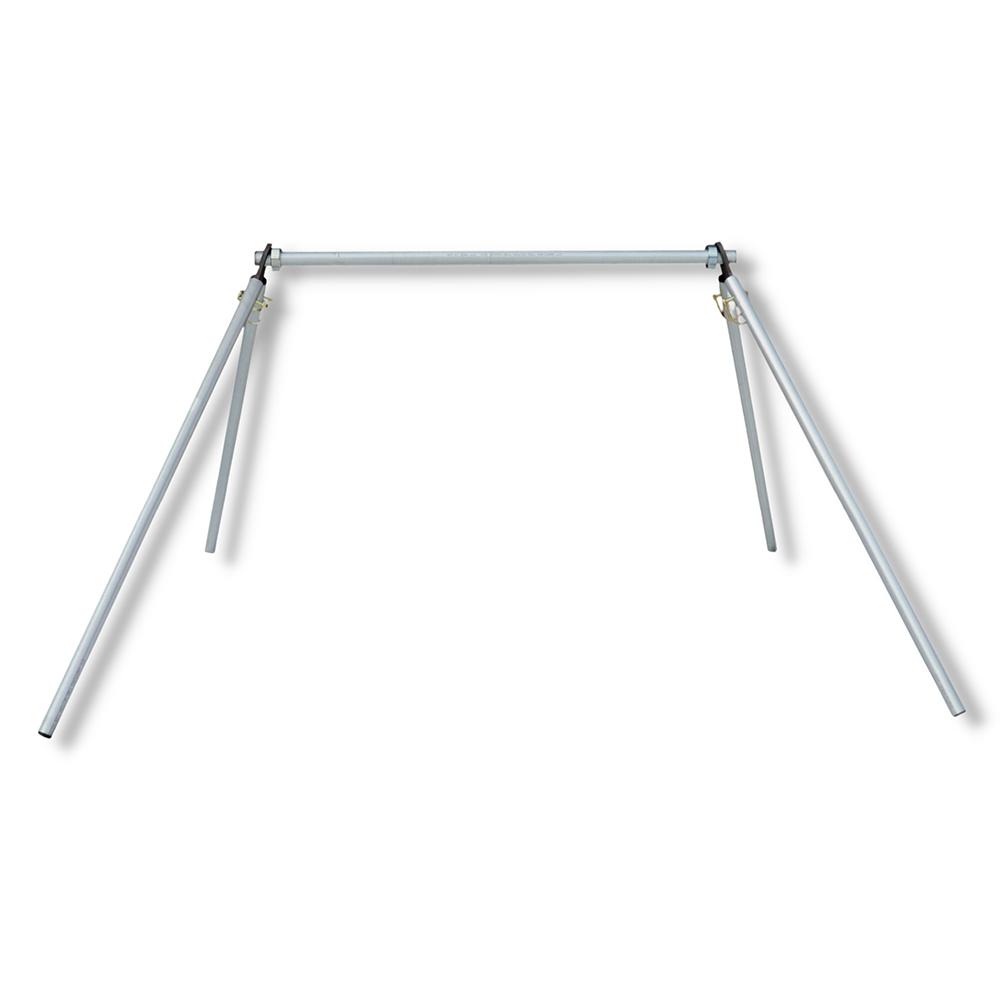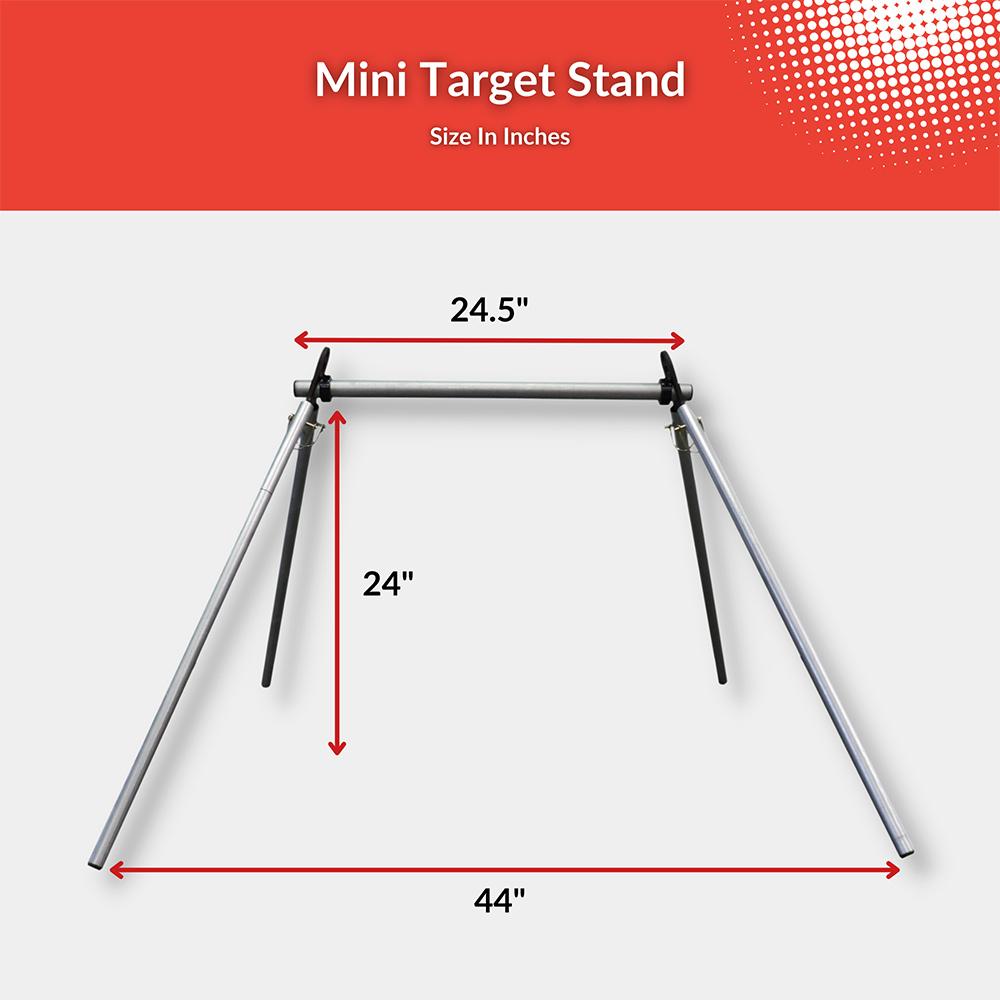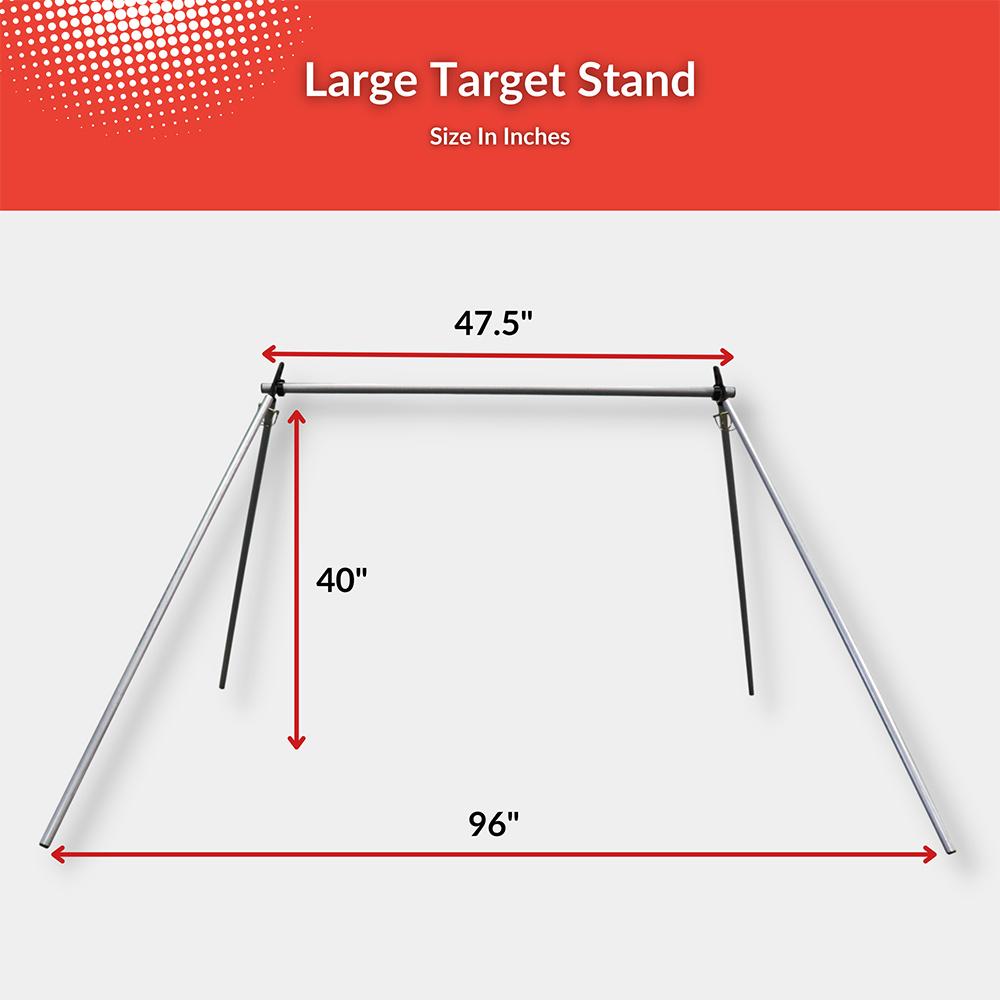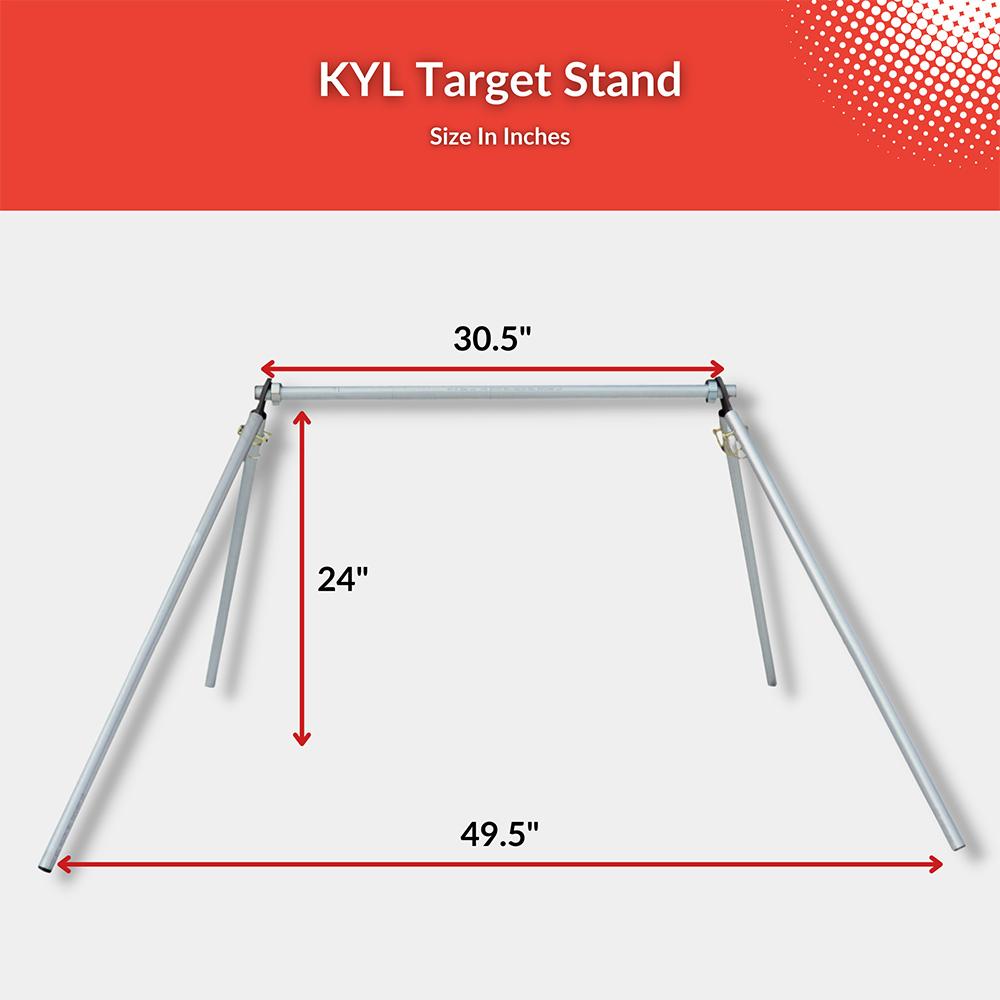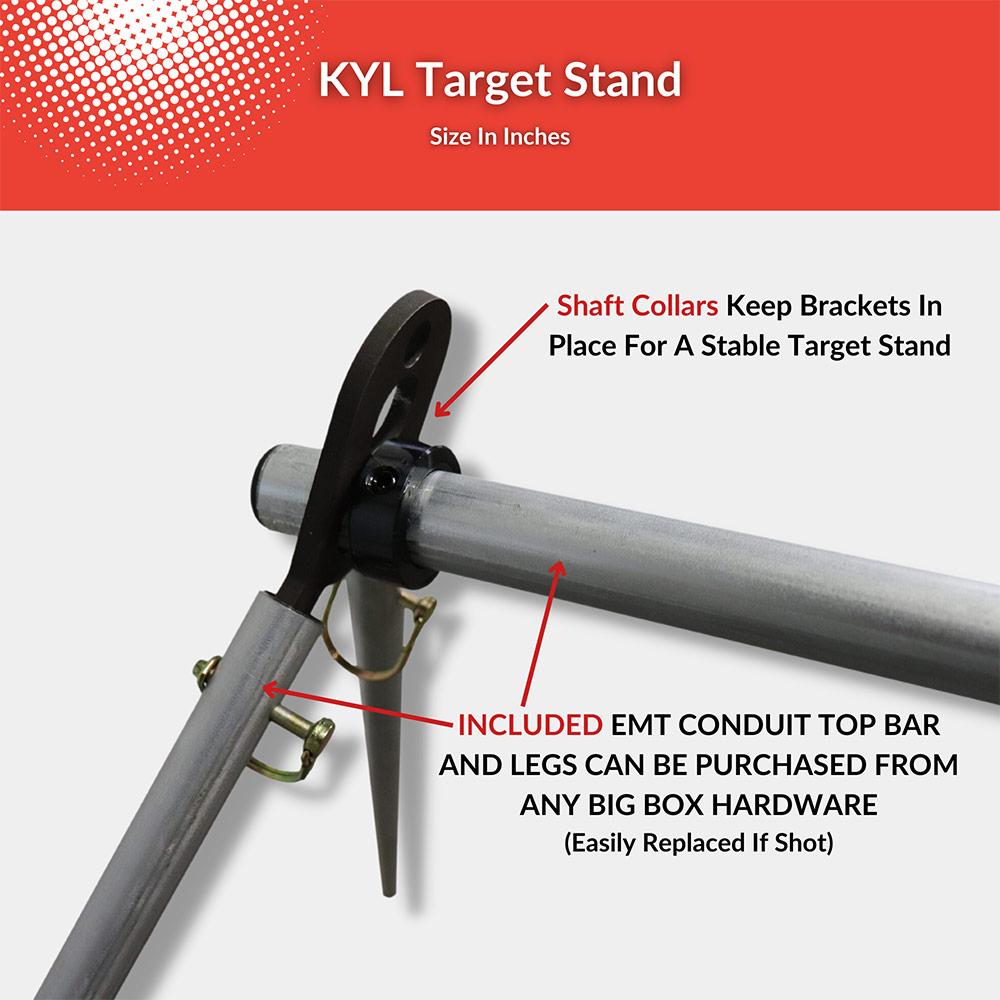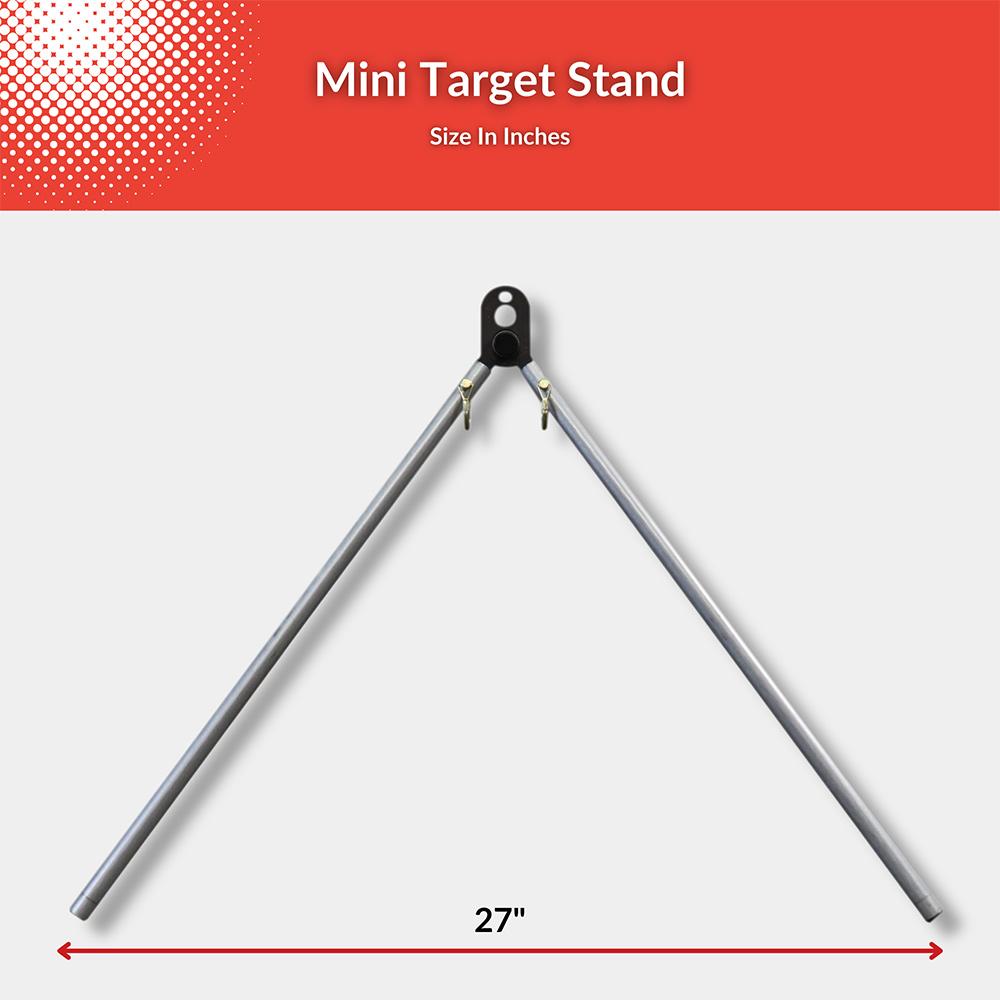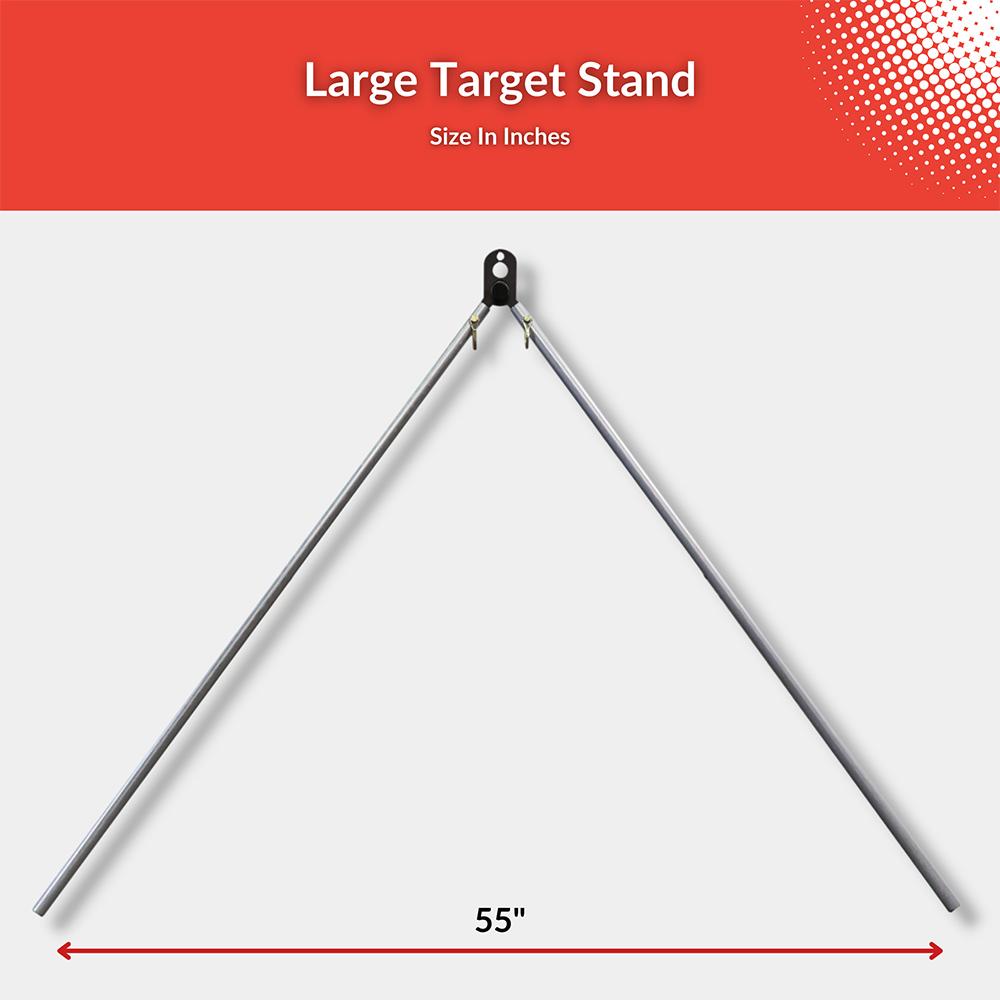 Complete EMT Target Stands
COMPLETE Ready to hang your target hangers

DURABLE From 3/4" EMT (legs) and 1" EMT conduit

PROTECTED Zinc plated & galvanized steel

PORTABLE Legs remove easily via snap clips

STABLE Wide stance won't tip over when shot
Spend $99 Get Free Shipping

100% Money Back Guarantee

COMPLETE Ready to hang your target hangers

DURABLE From 3/4" EMT (legs) and 1" EMT conduit

PROTECTED Zinc plated & galvanized steel

PORTABLE Legs remove easily via snap clips

STABLE Wide stance won't tip over when shot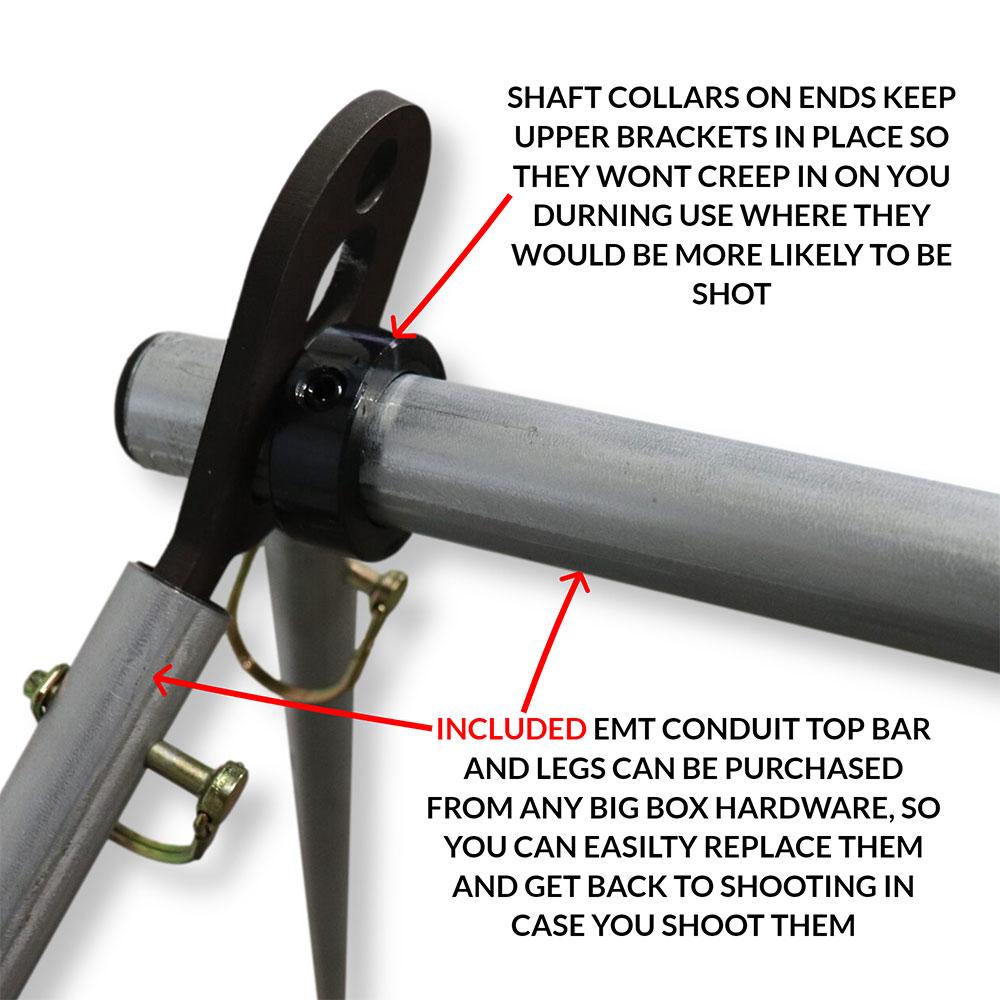 IT'S IN THE DETAILS
Fit and finish are excellent with no corners cut. Legs are pre-punched for included snap pins to lock legs to the stand heads.
Legs remove easily so you can fit them in your vehicle and they won't hog up your storage space when not in use.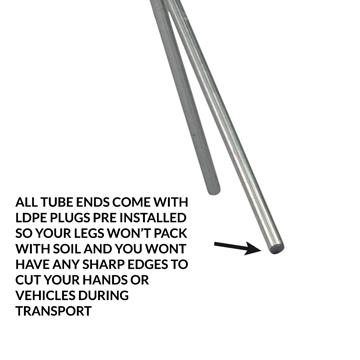 CLEAN AND COMPLETE
Tubes are squarely cut on our precision rotary tube cutter with LPDE caps pre-installed on all open ends so you won't cut your hands or vehicles in transport.
Caps eliminate soil packing in legs so you won't dirty up your vehicle or garage.
Not what you are looking for? If this is not what you are looking for with your steel target stand please view our other options.
You can hang your targets with any of our EMT Target Hangers, and we always recommend picking up some Spring Clips to stop your target from dancing on the crossbar like on our 123 Galleys