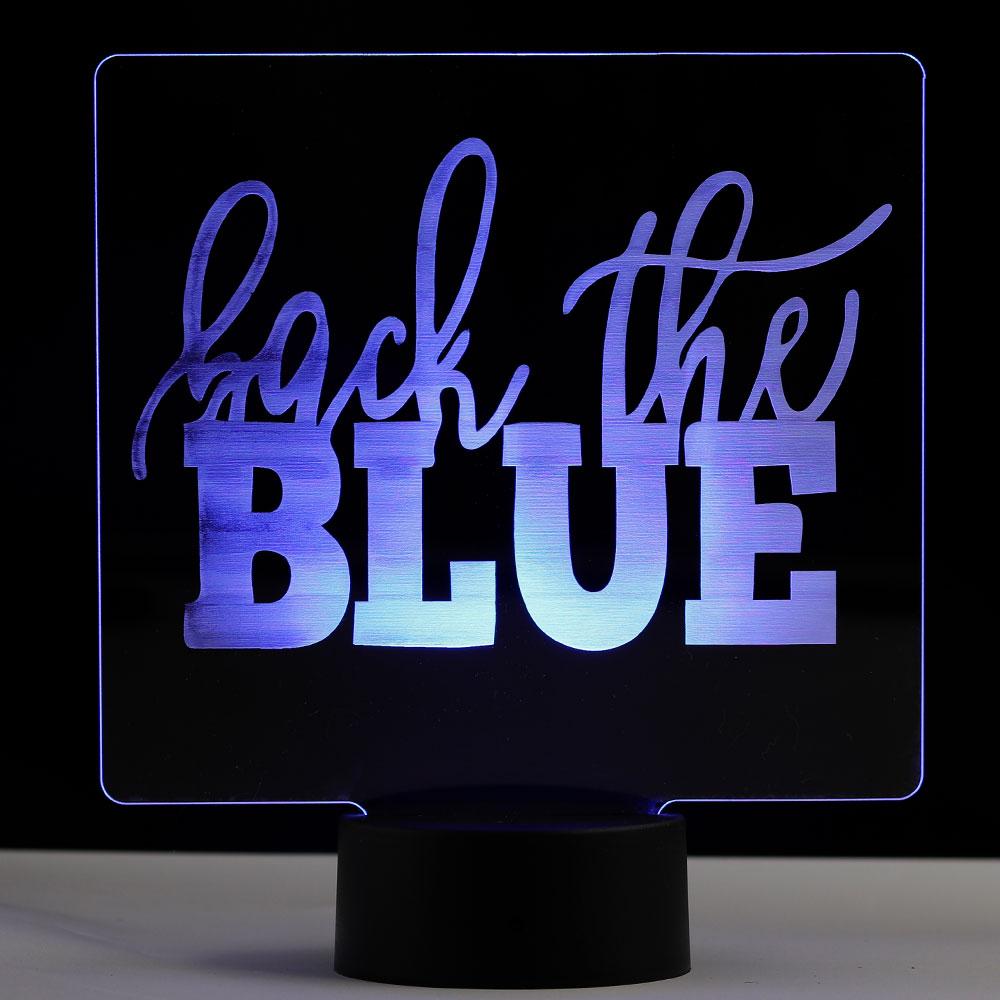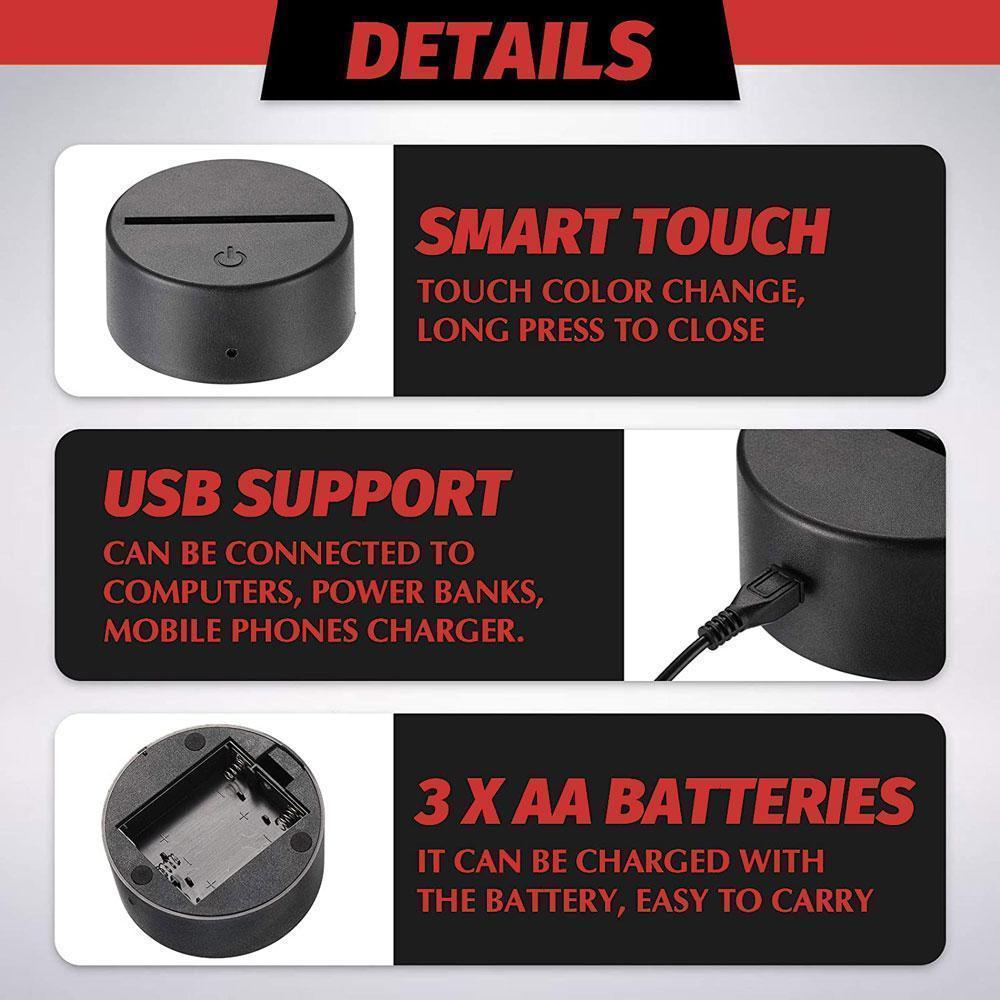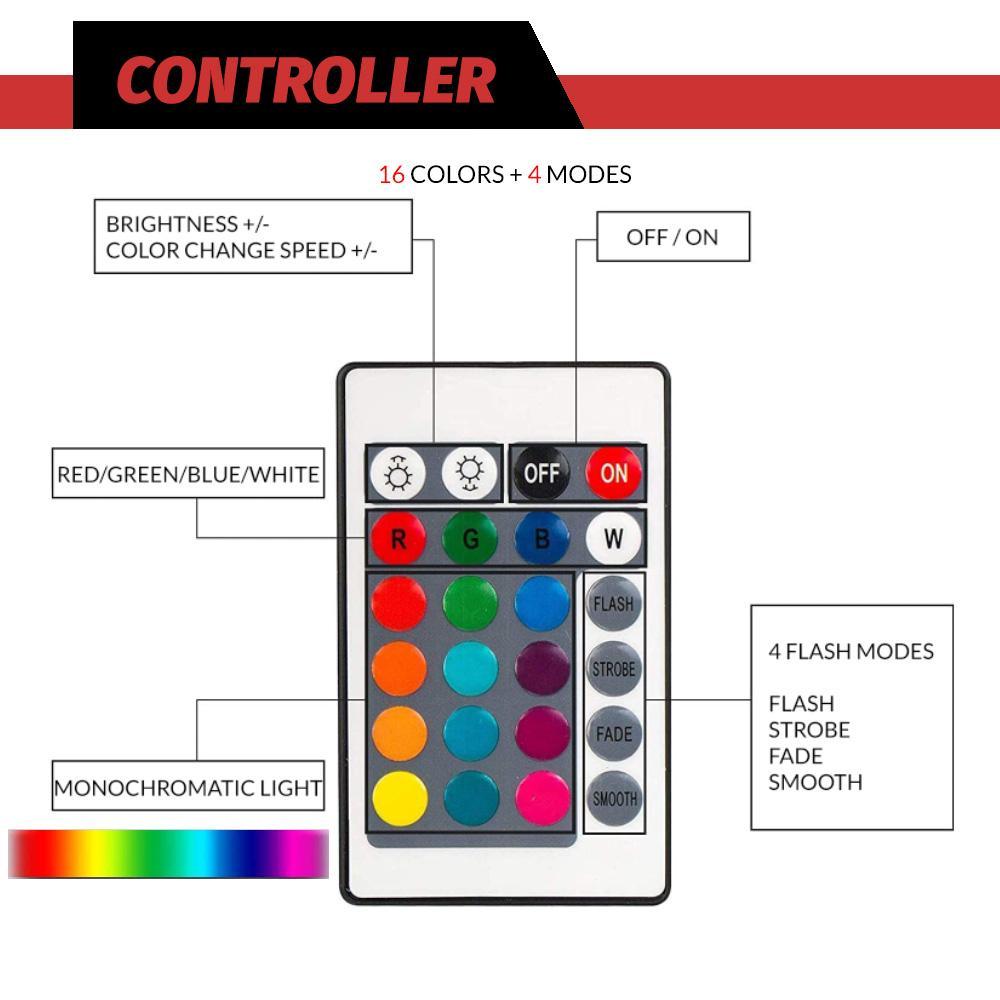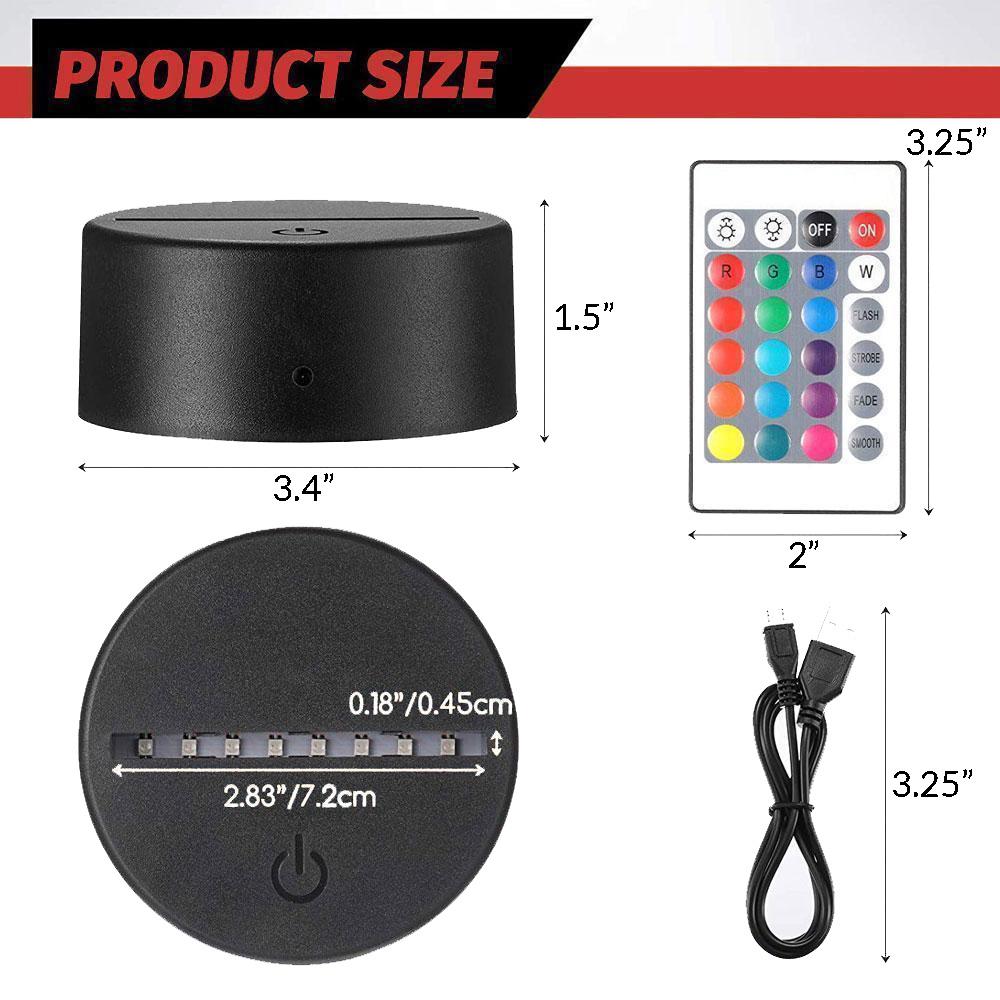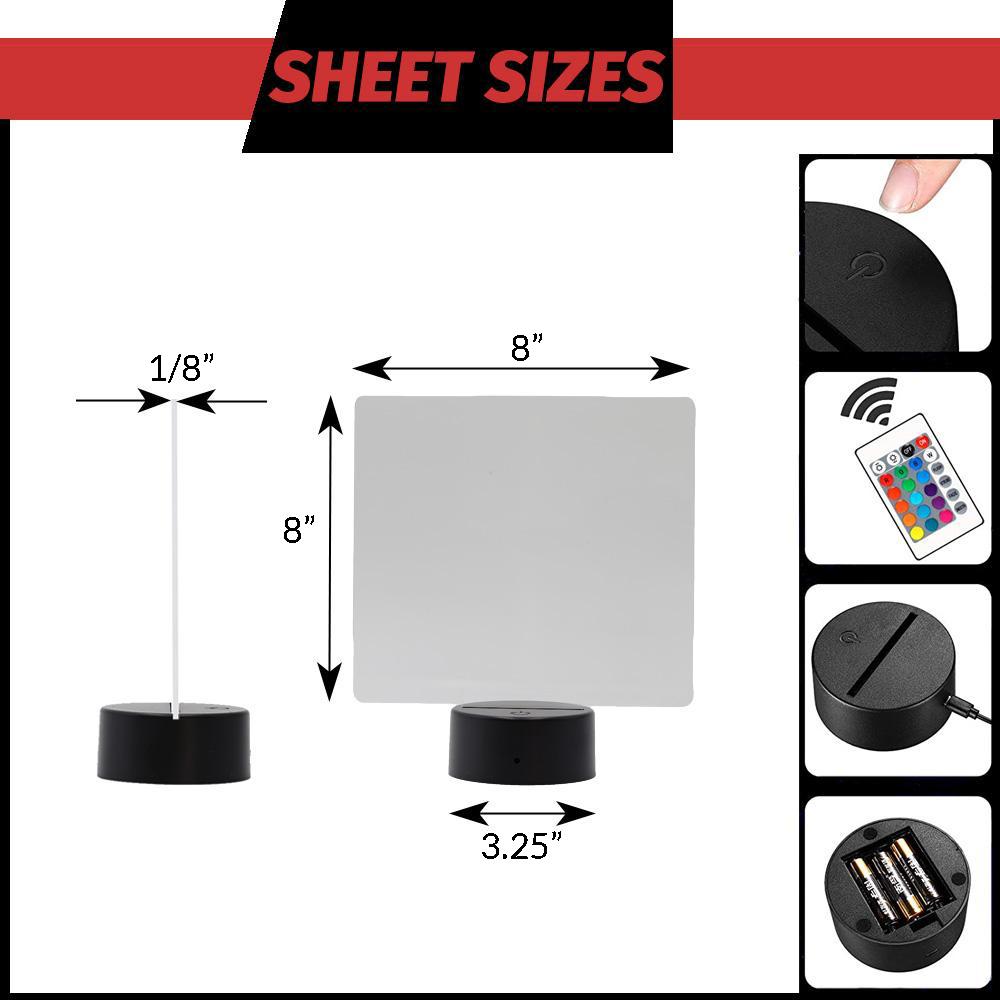 Back The Blue Sign
Patriotic Led Sign
📏SIZE This sign is 8"x8"x1/8" with a 3"x1.5" base📏
LET THEM KNOW Express your love of freedom with a colorful LED backlit acrylic display
MULTIFUNCTIONAL Features 16 colors and 4 display modes so you can always find a color or mode that looks great
VERSATILE Powered by 3 AA batteries (not included) or any USB port (USB cable is included)
REMOTE CONTROL Includes (IR) infrared remote control which helps you switch modes easily without having to touch the lamp
QUALITY Our top-quality cast (never extruded) acrylic is sourced and etched in the USA
100% Money Back Guarantee

📏SIZE This sign is 8"x8"x1/8" with a 3"x1.5" base📏
LET THEM KNOW Express your love of freedom with a colorful LED backlit acrylic display
MULTIFUNCTIONAL Features 16 colors and 4 display modes so you can always find a color or mode that looks great
VERSATILE Powered by 3 AA batteries (not included) or any USB port (USB cable is included)
REMOTE CONTROL Includes (IR) infrared remote control which helps you switch modes easily without having to touch the lamp
QUALITY Our top-quality cast (never extruded) acrylic is sourced and etched in the USA
Our LED Signs
We decided to start selling these new products because we saw a need for people to show there patriotisms in other ways that a yard sign.
That is why we landed on these LED signs because unlike a yard sign you can put our LED displays where every you want (Unlike a Back The Blue Yard Sign) weather it be in your man cave our your desk at work.
Our signs are not printed they are etched and that give you our customers a higher quality product in the end.
So rather than putting up a boring old yard sign get a new and exiting Patriotic LED Sign to show your patriotism.
If this isn't what you were looking for please use our search bar above.
Back The Blue
All of us here at Shooting Targets 7 know know important our law enforcement is to our country. We know many people have Back The Blue yard signs for the lawn but we wanted to create something different than Back the Blue yard sign.
That is why we designed this LED Back The Blue sign so you can also show your support for the men and women who risk there lives everyday to keep us safe. But rather and having to look outside to see your sign you can put it where everyone will see like your desk at work or a communal area in your house.
So make it your business to let people know you support the men and women who keep us safe.
When Did Back The Blue Start?
Back The Blue started in early 2017 when President Trump issued an order to increases the protection and safety of our police officers.
More recently it has gained more traction because there are people people abusing the police and saying defund the police, and this was making it harder and more dangerous for the police to do their jobs, and many of us started showing our support by putting up Back The Blue yard signs.
But all of the yard signs and car stickers were really only for outside use, and because there was nothing like a Back The Blue yard sign you could get for inside. That is why we made it our business to design an LED Back The Blue Sign so you can show your support inside and outside your home.