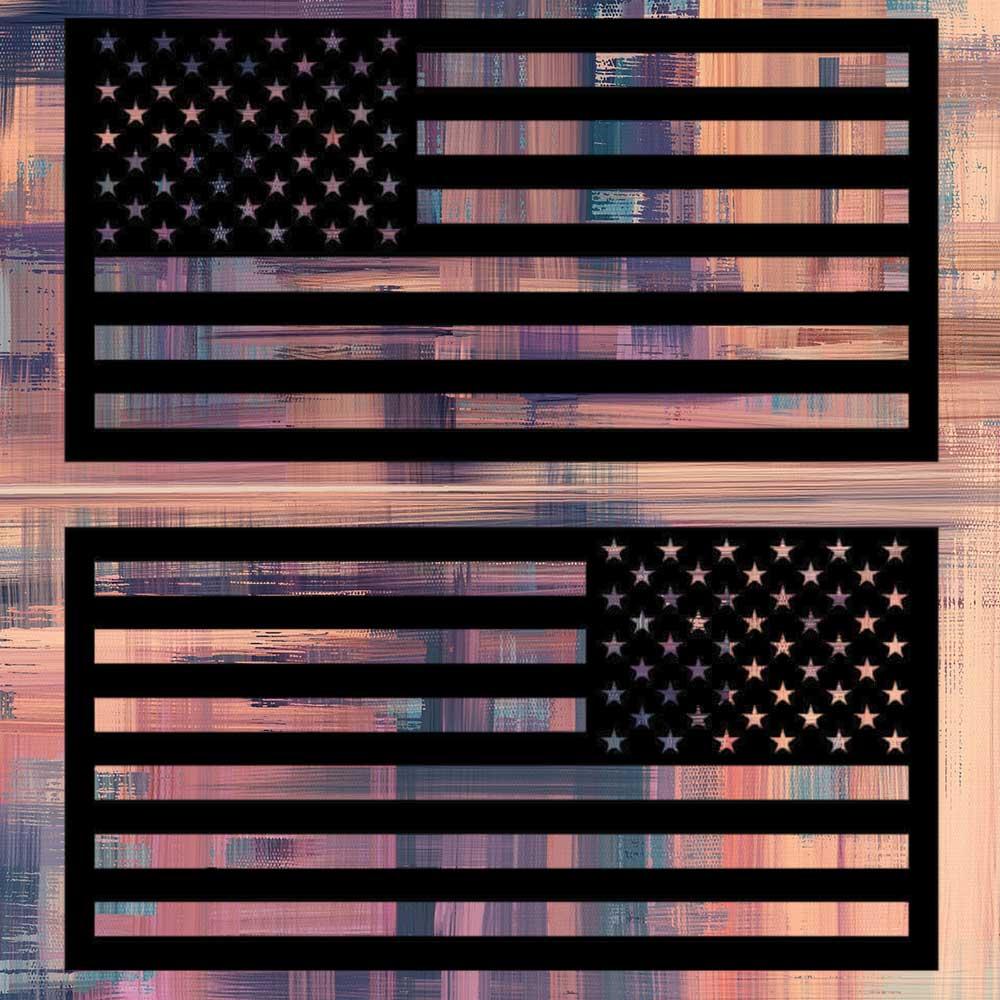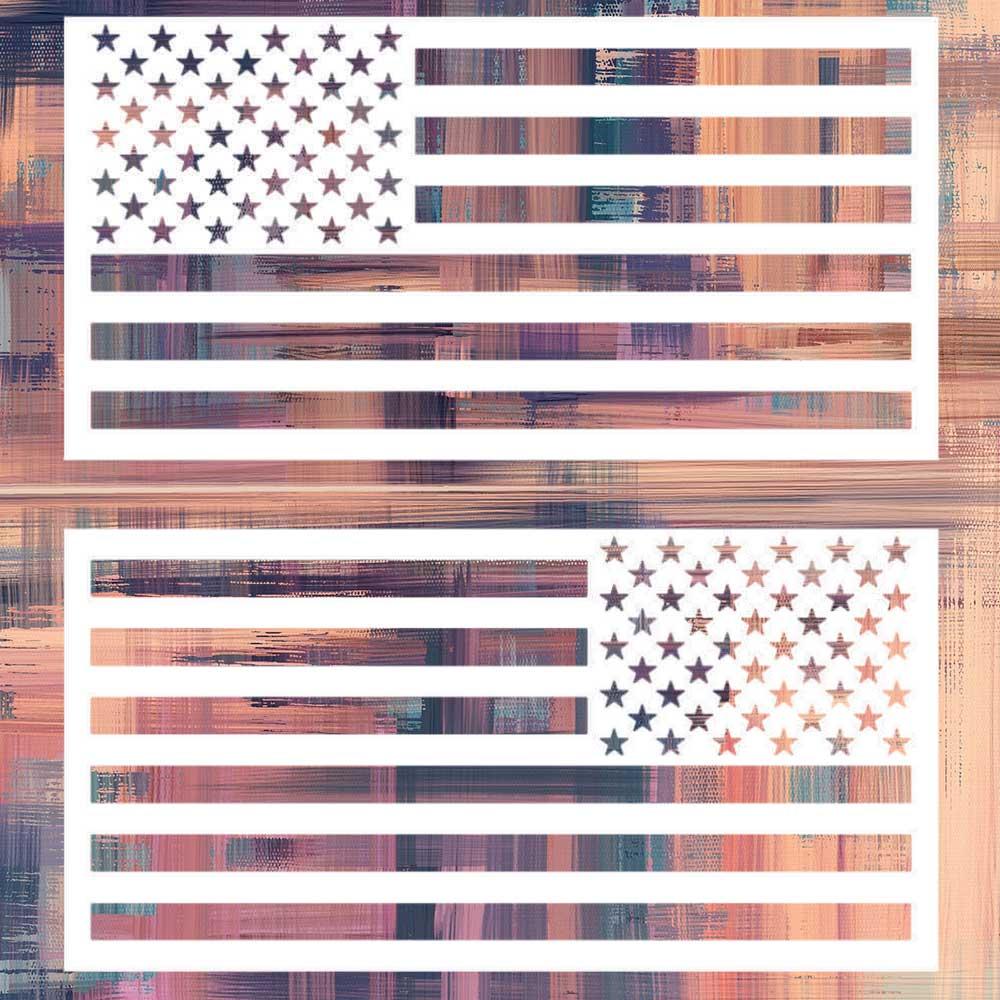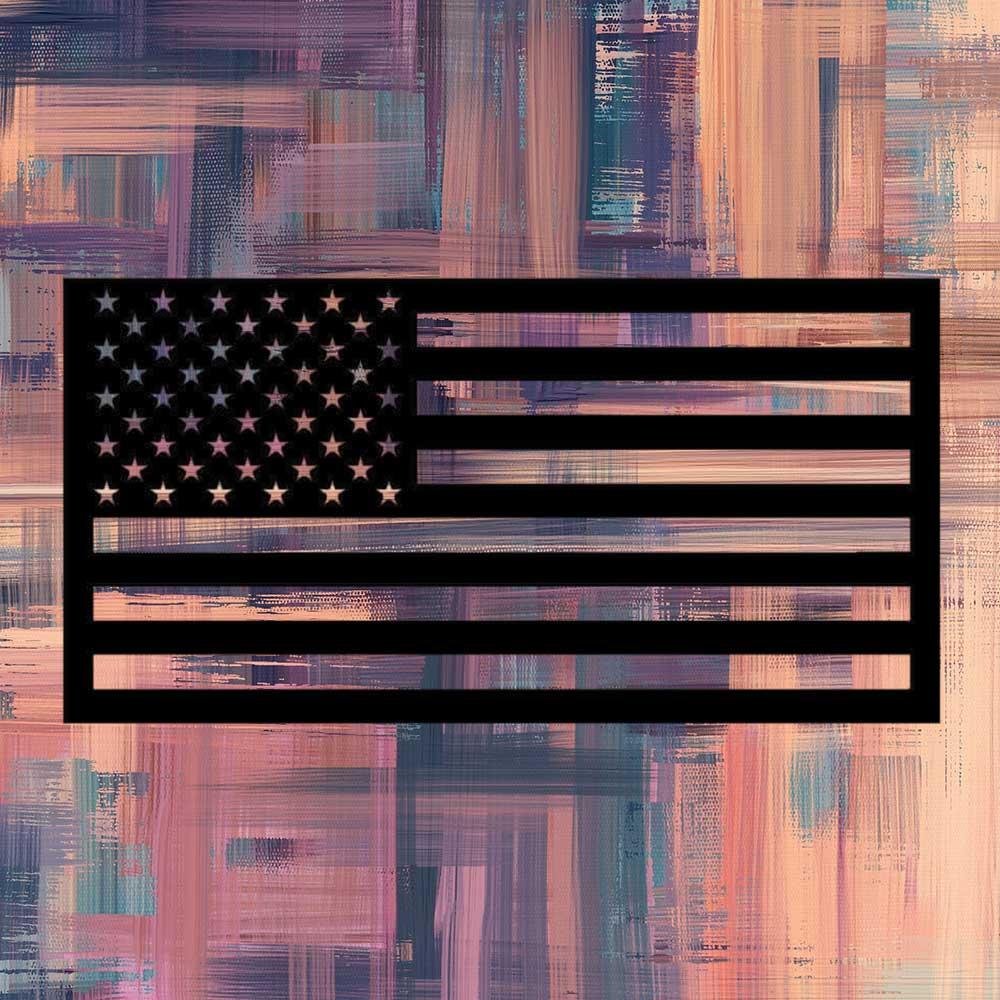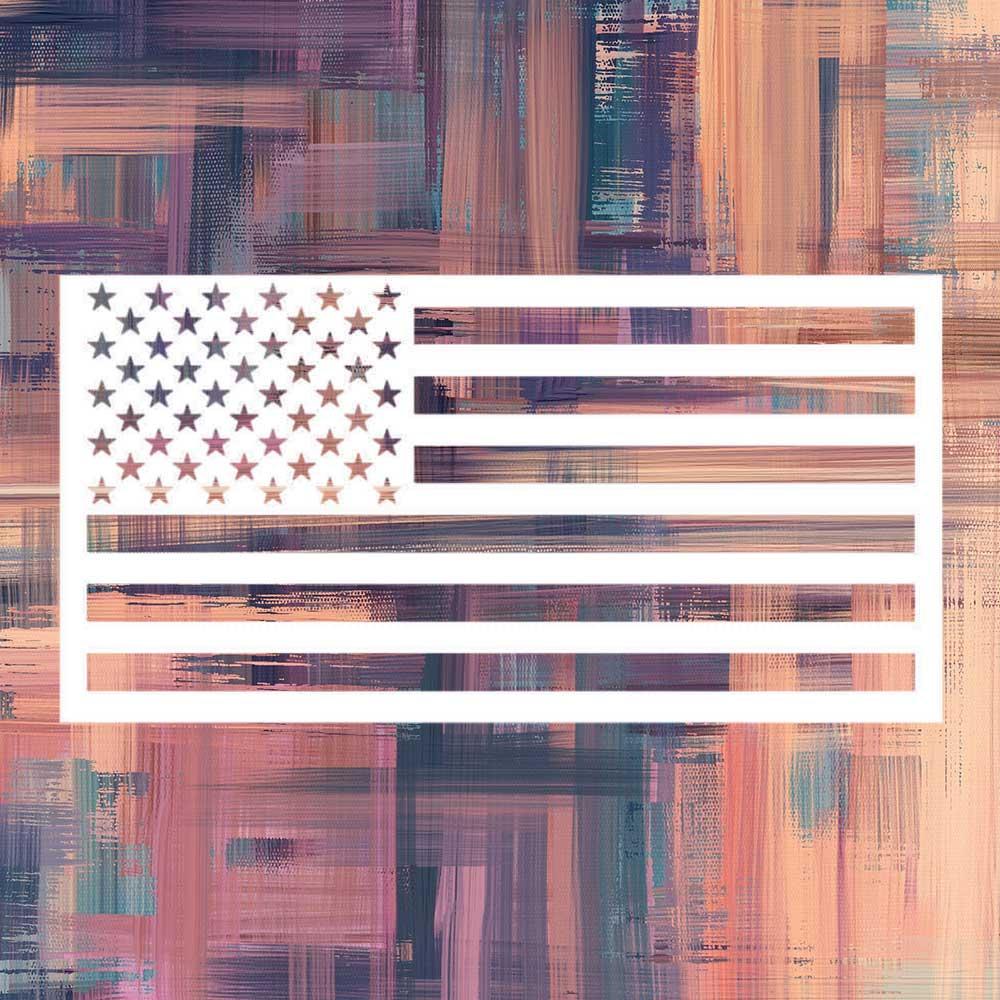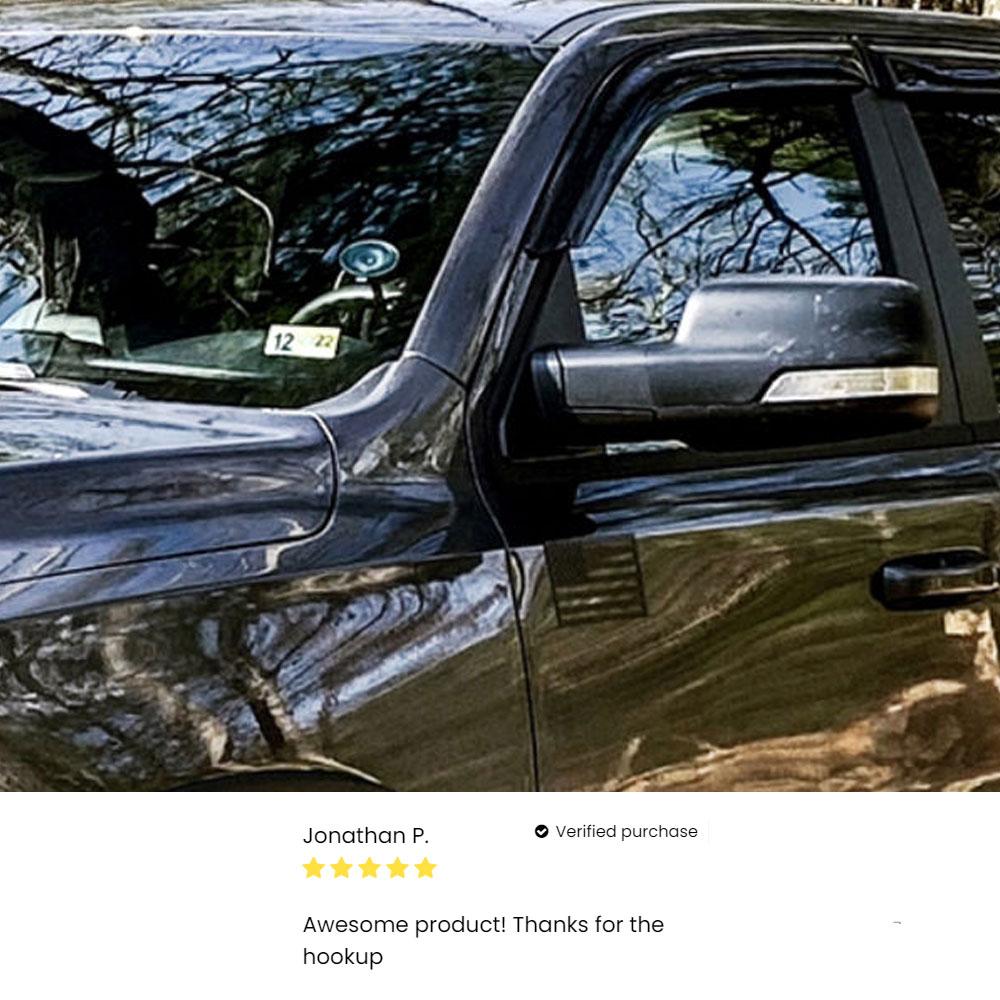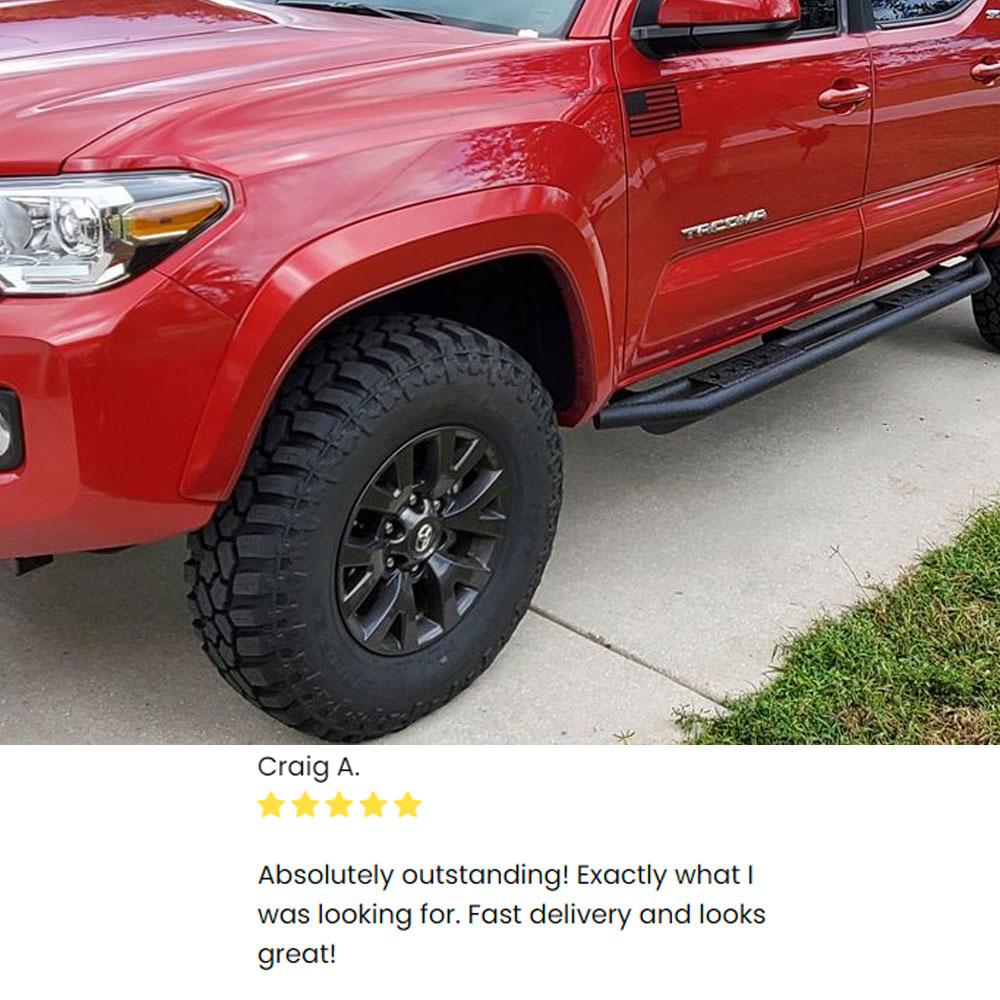 Magnetic American Flags For Cars and Trucks
REAL All 50 stars and all 13 stripes unlike lesser 'flags'

AMERICAN Veteran made in USA with USA materials 

PATRIOT Broadcast your love for your Freedom

CUTOUT Not a cheap sticker CNC cut with pride

2 Pack We sell a 2 pack or singles what ever you prefer
.035" thick weatherproof American Flag Magnet from vinyl clad magnetic sheet sourced from the USA
100% Money Back Guarantee

REAL All 50 stars and all 13 stripes unlike lesser 'flags'

AMERICAN Veteran made in USA with USA materials 

PATRIOT Broadcast your love for your Freedom

CUTOUT Not a cheap sticker CNC cut with pride

2 Pack We sell a 2 pack or singles what ever you prefer
.035" thick weatherproof American Flag Magnet from vinyl clad magnetic sheet sourced from the USA
Each flag magnet is 3.7" tall and 7.4" wide.

No.

We cut all 50 stars and all 13 stripes in our magnets

so the color of your vehicle will show through. 




Printed 'decal' style car magnets are cheap,

they look cheap too.




Hey, one of my flags is backwards why is that?

FLAG ETIQUETTE 101 




Flags displayed on the passenger side of a car or truck

should show the stars in the upper right-hand corner.




Isn't that backward? It is, but the reason is that the

field of stars (sometimes called the "union") should

always hold the highest position of honor.




On anything that moves, that would

be closest to the front.




Always display your flags correctly.
Is a flag without its proper number of stars
and stripes really an American flag? 
We don't think it is and I don't think we're alone.
It would be much easier (and cheaper) for us to leave
some out like some other suppliers do, but that's not how
we do things here. 
It is really hard to get all stars and all stripes cut perfectly
in our flag magnets but we won't cut corners, especially with our flag.
We respect the Flag and Freedom! If you feel the same,
we respect you as well.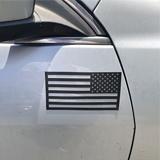 I received my order very quickly. What I love most about their American flag magnets are that they are American made, they have 13 stripes and 50 stars. I've looked at competitors, and they've charged way more and didn't even have 13 stripes or 50 stars. I would highly recommend them, they're good quality. I purchased two, one for both sides of my car, the picture is of the right front passenger side.
Here at Shooting Targets 7 we are a veteran-owned and operated company. We take great pride in our country and in making the best Flags for cars and trucks that money can buy.
Our flags are correct and scaled correctly with all 50 stars and 13 stripes, and are larger than the competition while costing less.
Some of the competition's flags are almost square and are not to scale.
Our flags are from scale drawings of the actual flag and are legitimate miniature American flags.
Put your patriotism on display by putting an American flag on your car or truck. Flags can also be placed on mailboxes, toolboxes or anything magnetic.
Grab your magnets today and let your patriotism shine brightly for all to see.