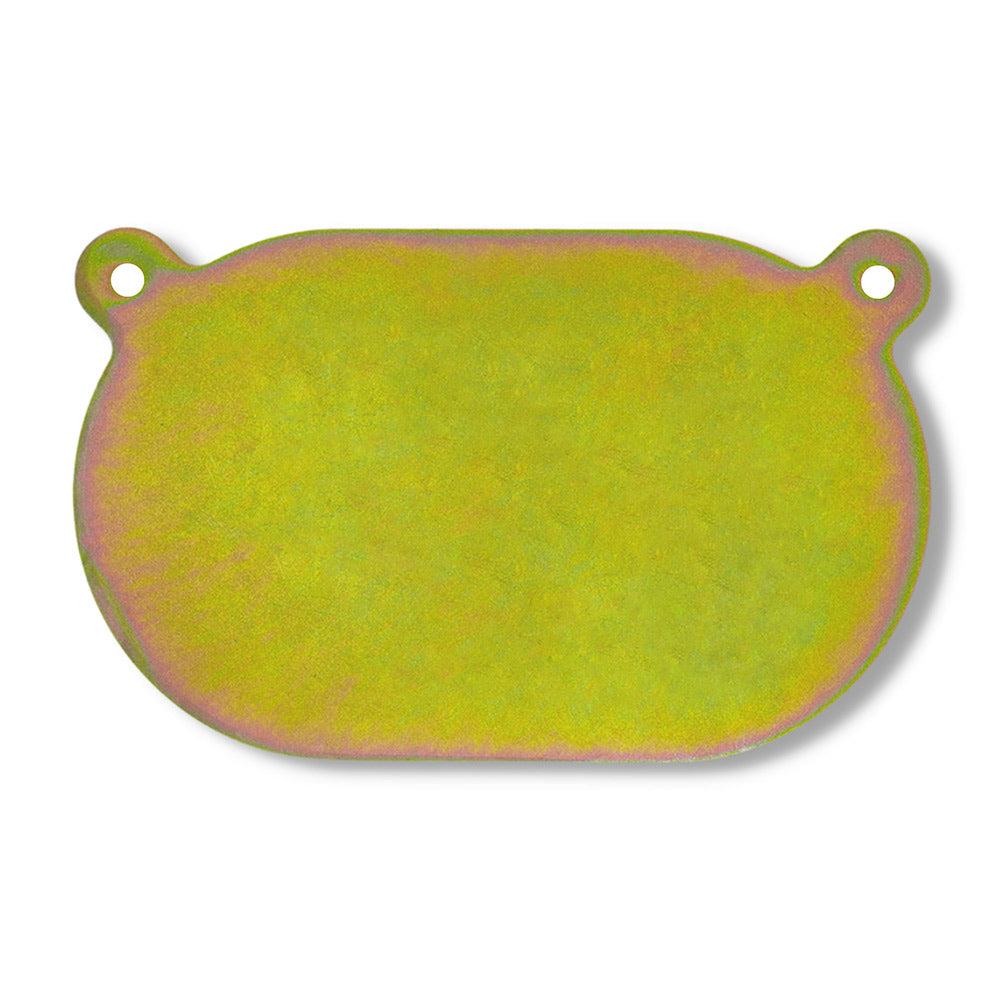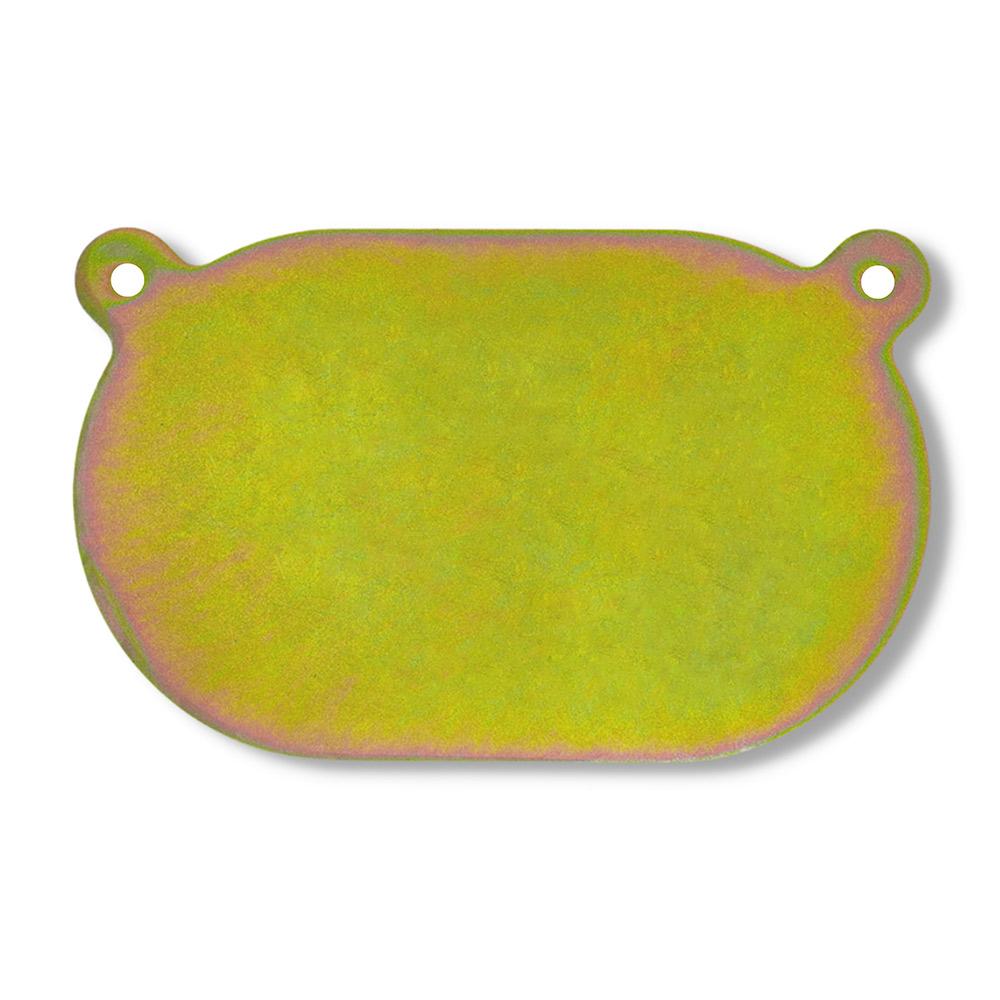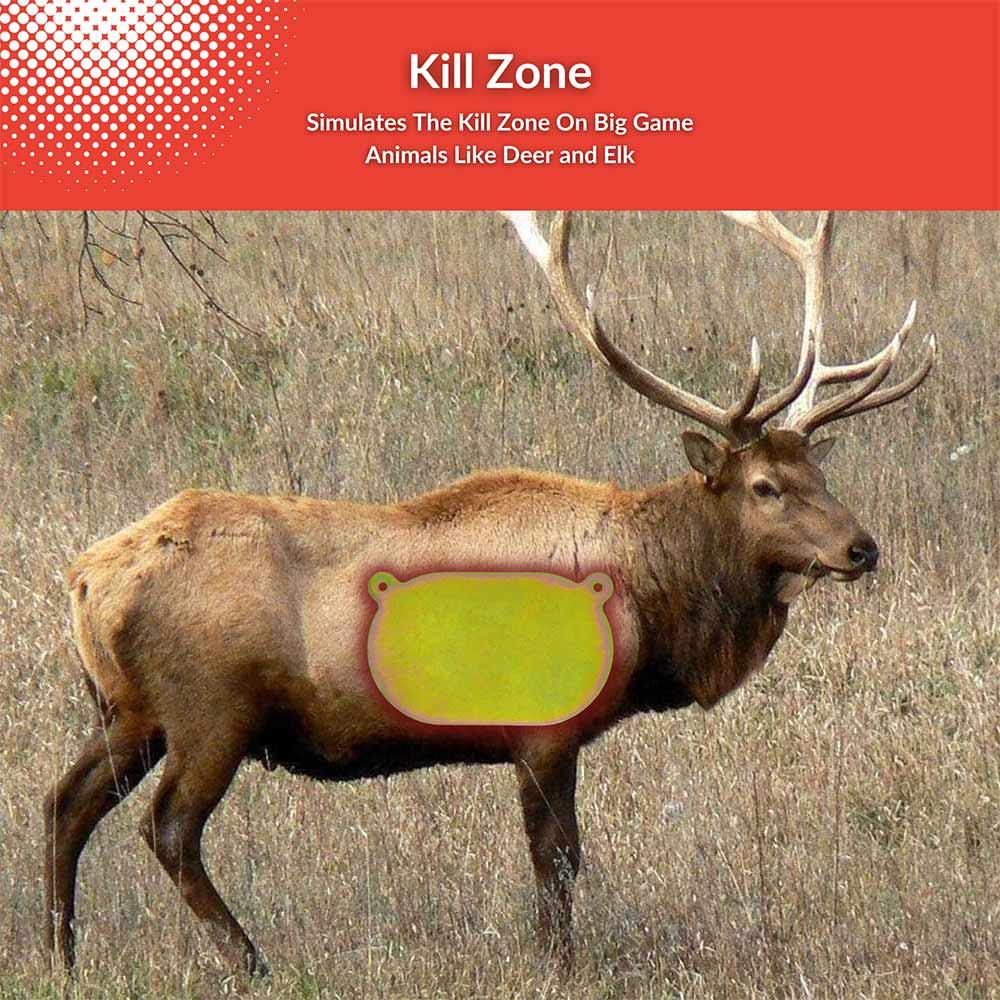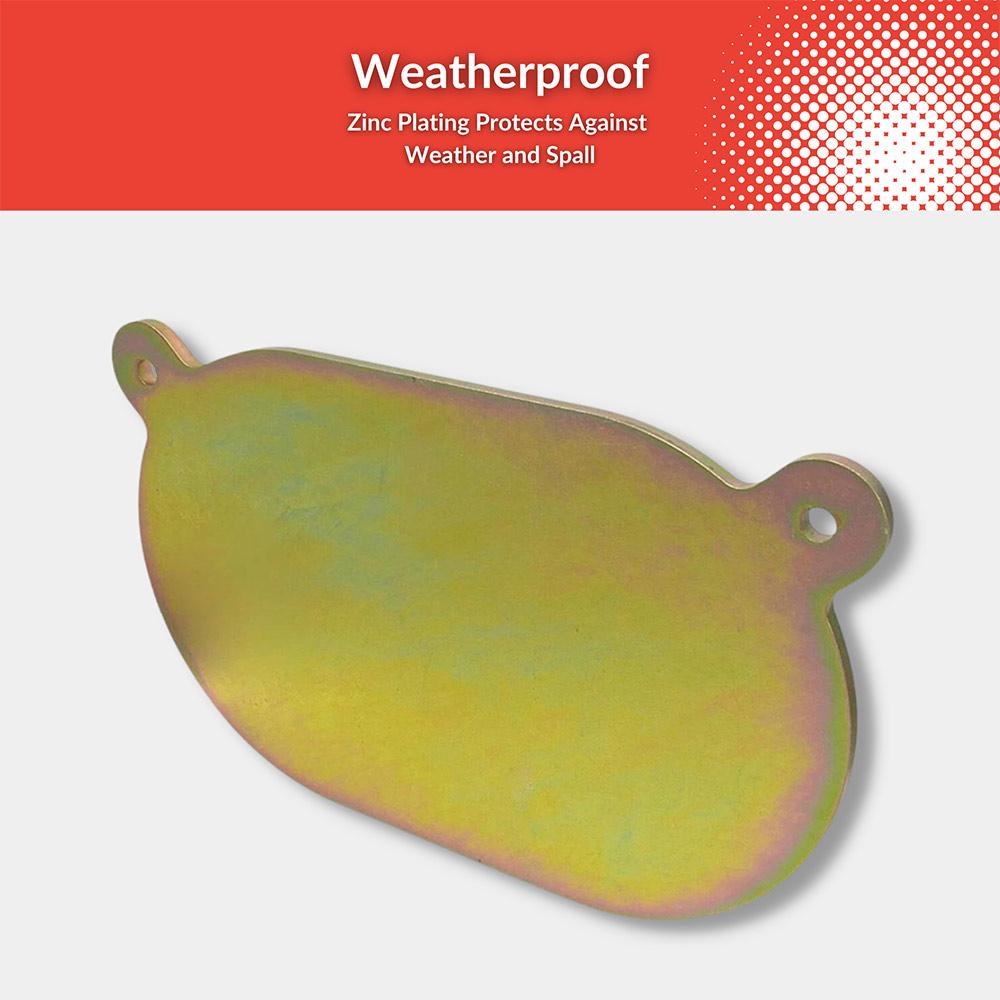 AR500 Big Game Kill Zone Gong Targets
Finest certified genuine laser cut USA AR500 steel

Size is 10" x 16"

Simulates kill zone for deer and other big game

Perfect for keeping your skills sharp in the off season
Spend $99 Get Free Shipping
100% Money Back Guarantee

Finest certified genuine laser cut USA AR500 steel

Size is 10" x 16"

Simulates kill zone for deer and other big game

Perfect for keeping your skills sharp in the off season
AR500 Gongs
We source all of our AR500 steel here in the USA to make sure that it meets our high standards. Then to make sure you get a perfect cut we have our targets cut locally here in West Michigan.
One of the great benefits of using an AR500 gong is you get to see where your bullet hit. Now you can always see where your bullet hit but if you paint your target that effect is amplified.
And because we stand behind all of our targets we offer a life time guarantee.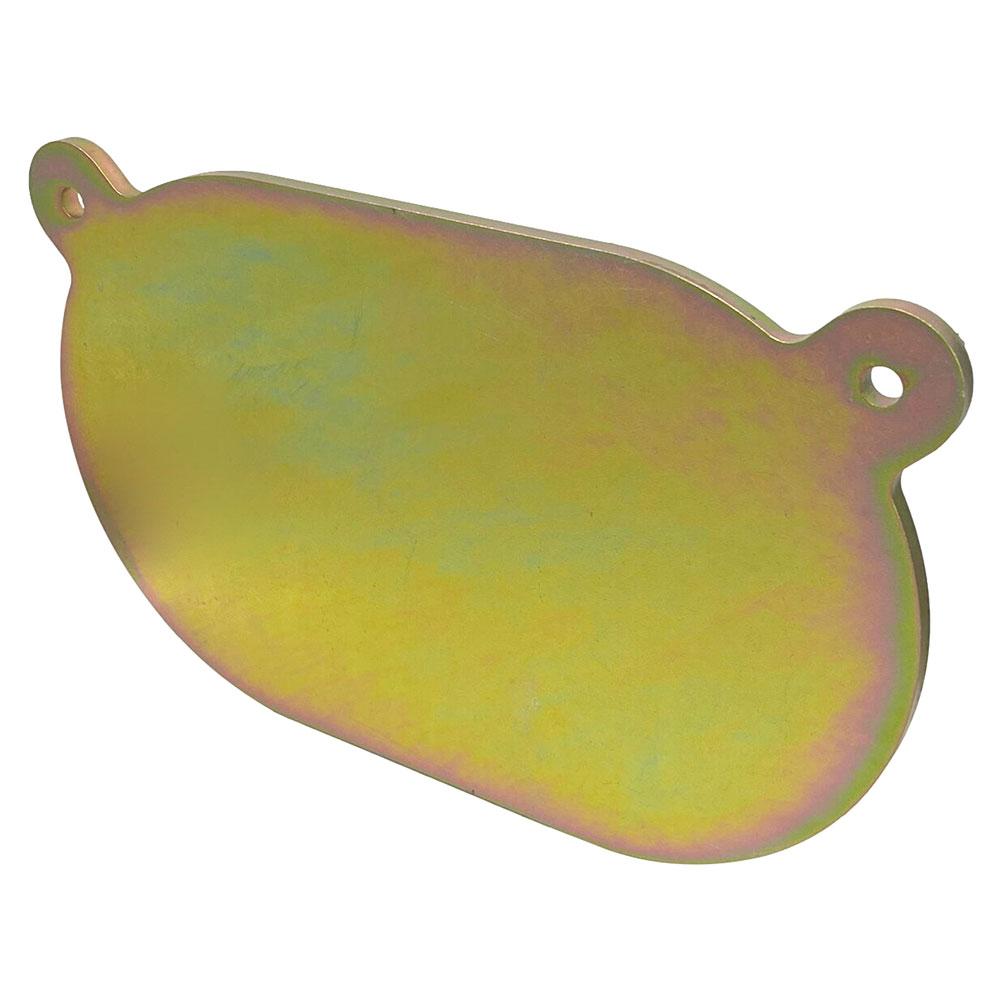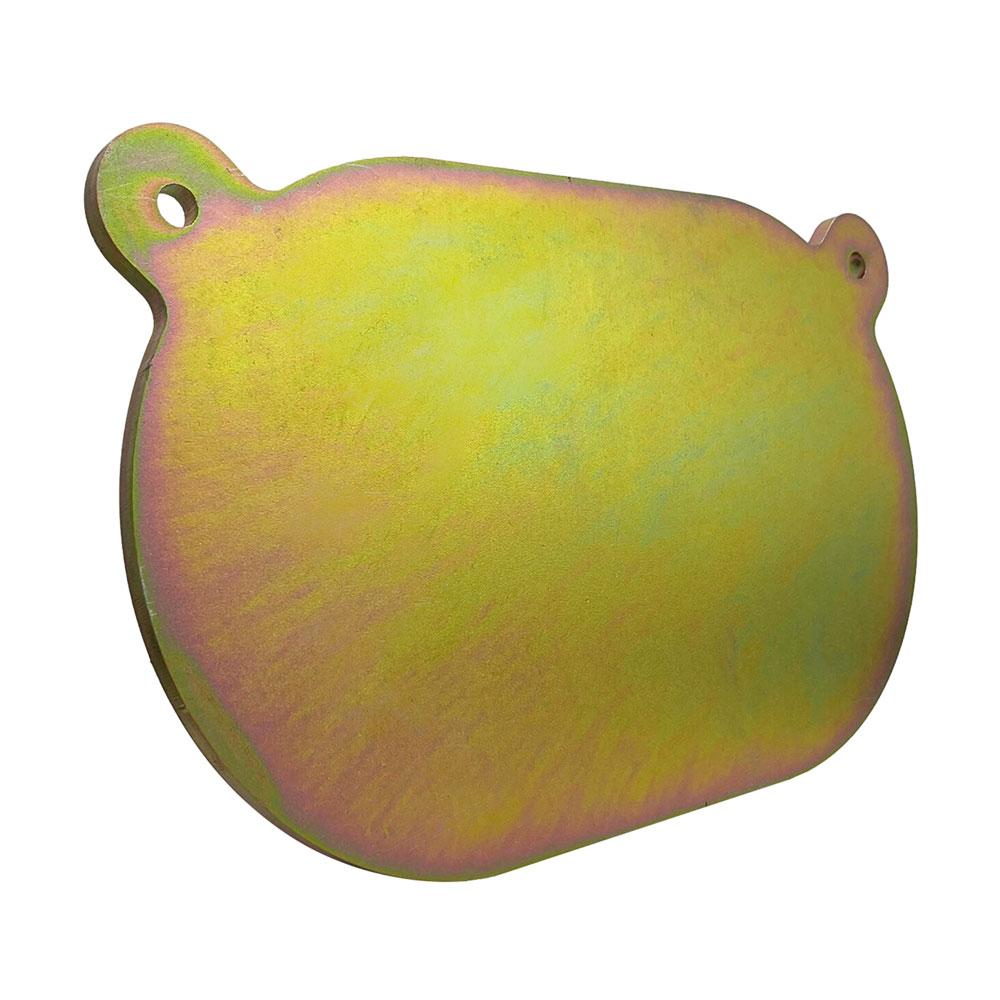 Deer Vitals Target
We have designed our kill zone target so you can simulate deer vitals or other big game vitals and still be able to use an AR500 steel target. We stock every size rifle hunters or pistol shooters could need for shooting practice for the broadside shot angle of big game animals.
This practice target is called the big game kill zone because it is not only for deer. Its simulates the vitals of any large animal quite well. Still it is no surprise that many people refer to this target as a deer vitals target because deer hunting is very common.
This makes the the perfect gift for any big game animal hunter. It simulates deer vital area and the vitals of countless other big game animals. Helping you get the best shot placement.
Range Ideas
If you are stumped on how to design your range you should look in the review section. Many of our customers have posted a glowing review after there experience that show creative ways they set up their range.
But if you are looking something simpler we also sell target stands if that is what you are looking for.
What Thickness Do I Need?
We have free bullet force calculator that you can use to figure out what size steel targets you should get.
We know the correct thickness is important because if the bullet makes contact with target that's too thin it will dent it, or contact with a target to thick will not give you a good ring.
Do You Offer Discounts?
Yes, we do occasionally offer sales but the best way to get discounts is to make an account with us and you can earn PEW PEW points that you can redeem after you make an account.
So an account is great because the more you build your range the more points you will get meaning you can get larger discounts. Thus meaning more targets for your range. So that is why we recommend people make an account.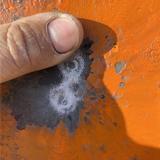 ✅ Verified Review

⭐⭐⭐⭐⭐

Me and two buddies shot this thing all day with a 308 win a 30-06 and an ak with a scope at 200 yds. Nothing but paint came off. Still flat and perfect. Rings nice and loud. Place some reactive targets under this thing and see how the bullet fragments deflect down in little pieces. Really neat.

Sluggo.