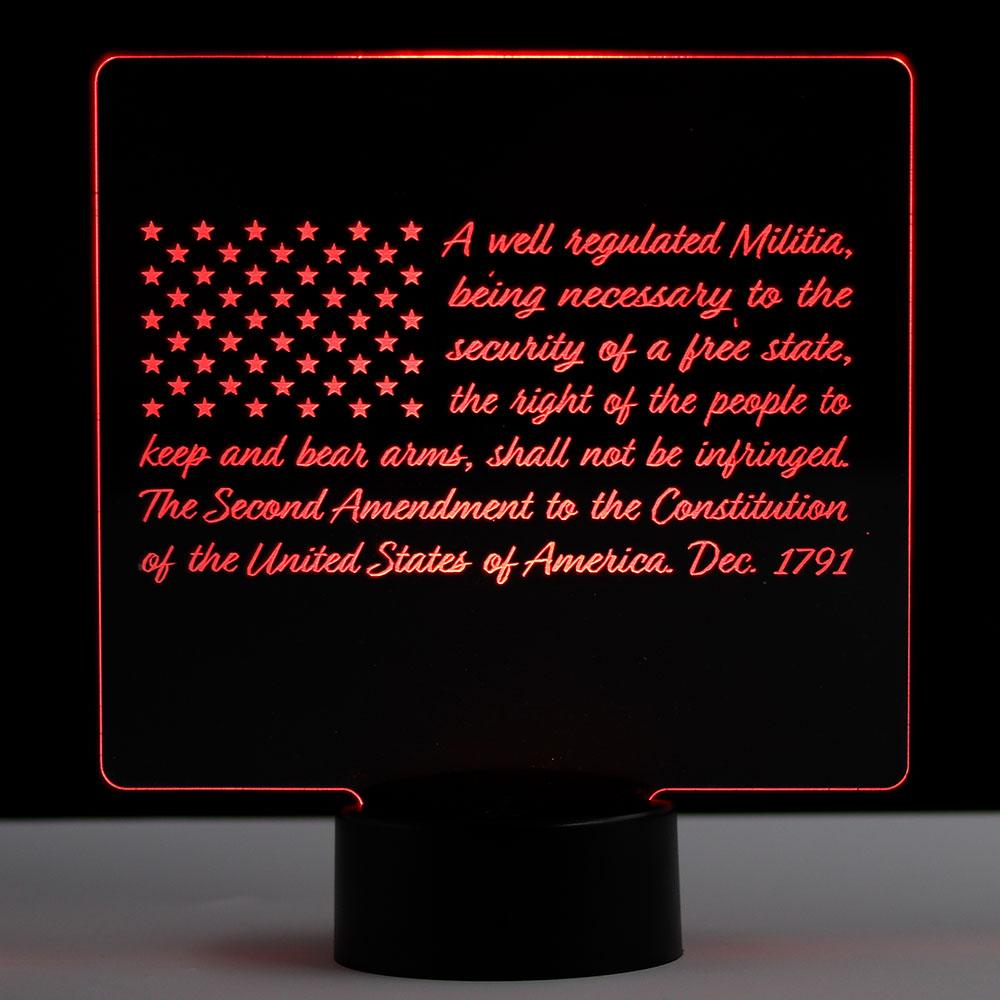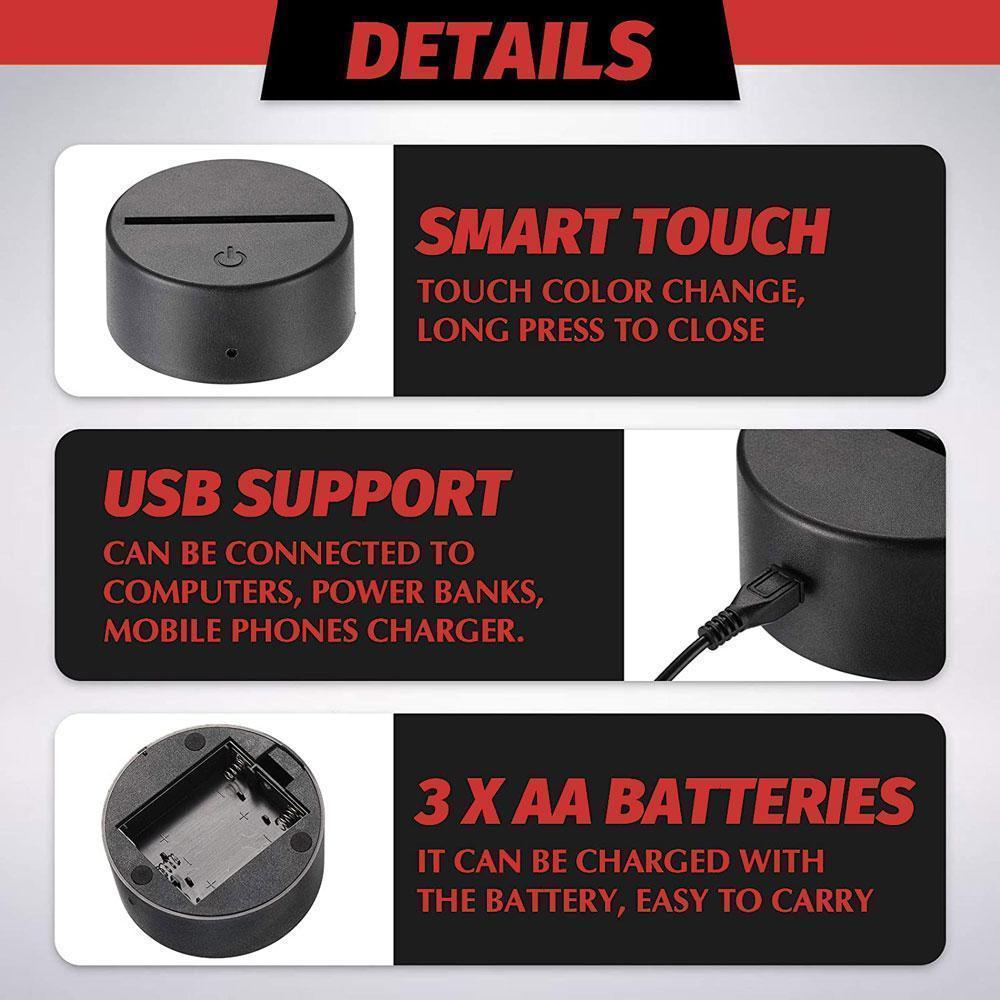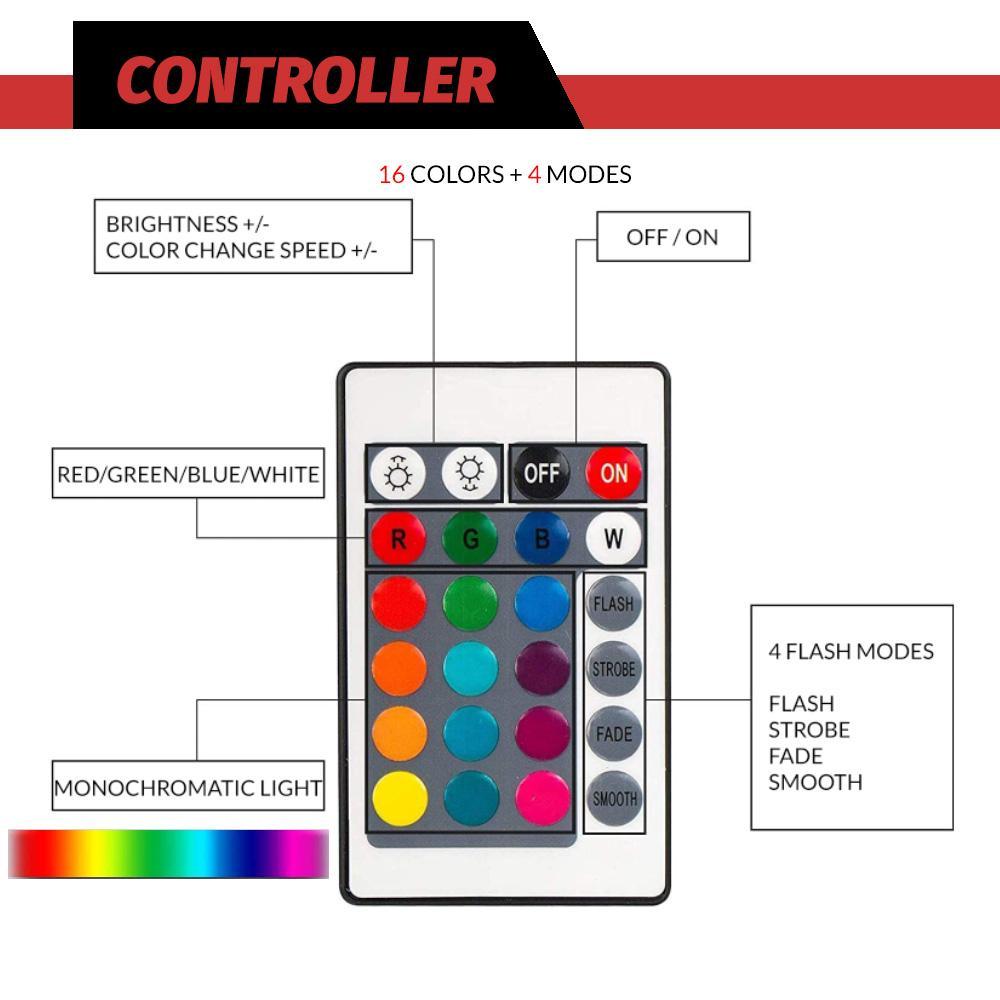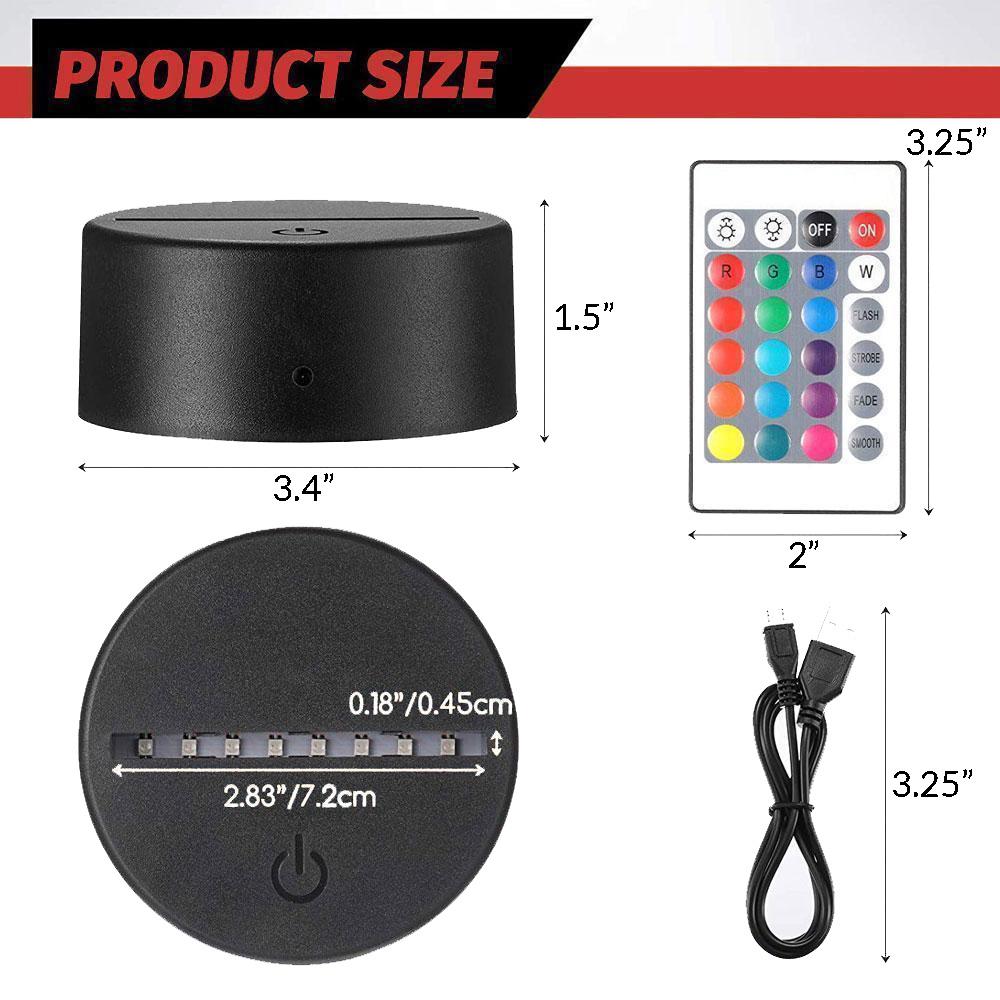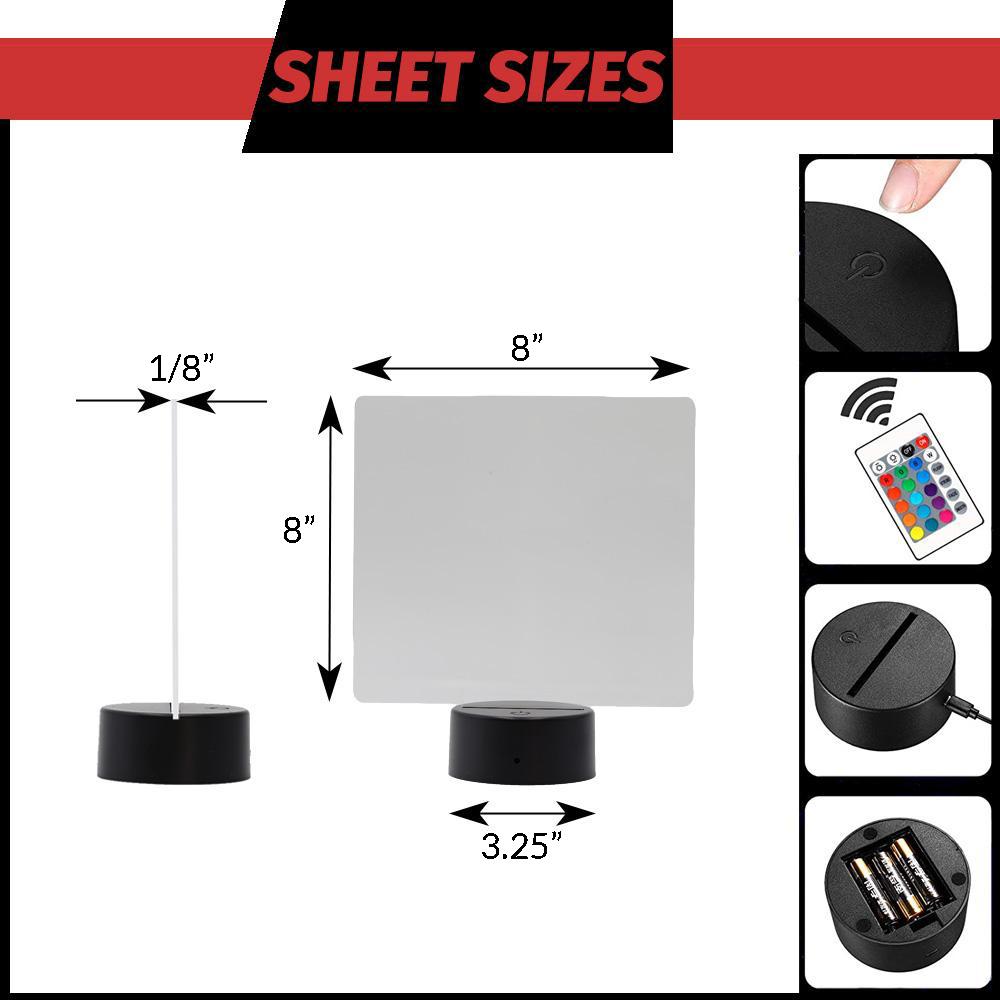 2a Flag
Patriotic Led Sign
📏SIZE This sign is 8"x8"x1/8" with a 3"x1.5" base📏
LET THEM KNOW Express your love of freedom with a colorful LED backlit acrylic display
MULTIFUNCTIONAL Features 16 colors and 4 display modes so you can always find a color or mode that looks great 
VERSATILE Powered by 3 AA batteries (not included) or any USB port (USB cable is included)
REMOTE CONTROL Includes (IR) infrared remote control which helps you switch modes easily without having to touch the lamp
QUALITY Our top-quality cast (never extruded) acrylic is sourced and etched in the USA
100% Money Back Guarantee

📏SIZE This sign is 8"x8"x1/8" with a 3"x1.5" base📏
LET THEM KNOW Express your love of freedom with a colorful LED backlit acrylic display
MULTIFUNCTIONAL Features 16 colors and 4 display modes so you can always find a color or mode that looks great 
VERSATILE Powered by 3 AA batteries (not included) or any USB port (USB cable is included)
REMOTE CONTROL Includes (IR) infrared remote control which helps you switch modes easily without having to touch the lamp
QUALITY Our top-quality cast (never extruded) acrylic is sourced and etched in the USA
2nd Amendment Signs
We all know how important our 2nd Amendment is. It is what allowed us to gain our freedom.
So in a time when some people are trying to take that right away we all need to show our support for our 2nd Amendment.
And what better way to show your support for the USA and your 2 Amendment rights than a cool LED sign made in the country it supports.
Acrylic LED Signs
When we were designing these signs we made it our business to pick the perfect material.
We decided against a wooden sign because if we made a wooden sign we could only have one color. Also having a wooden sign is already over done we wanted something new.
We also decided against a metal sign because on a metal sign you have to make sure every piece is connected. And with that restriction a metal sign didn't allow us to do some of the designs we wanted.
That is why we designed these acrylic LED signs because they are not very common and you can make it a ton of different colors.
Do You Offer Site Discounts?
Yes, we will occasionally run sales on our site, and if you make an account with us before your first order you will earn rewards points you can use to buy things from our site.
We also recognize our men and women who served and offer a military discount for life.
How Much is Shipping?
Shipping is free for all of our LED signs, because we feel shipping should not hold you back from showing the world your patriotism.
But as for the rest of your order you will have to pay the shipping charge unless it is over $99. Then we pay the shipping for you.
Made In The USA
We proudly etch our signs in house right here in West Michigan. We also make sure that all of our signs meet our rigorous standards before they ship out.
Because we make take great pride in selling high quality products.