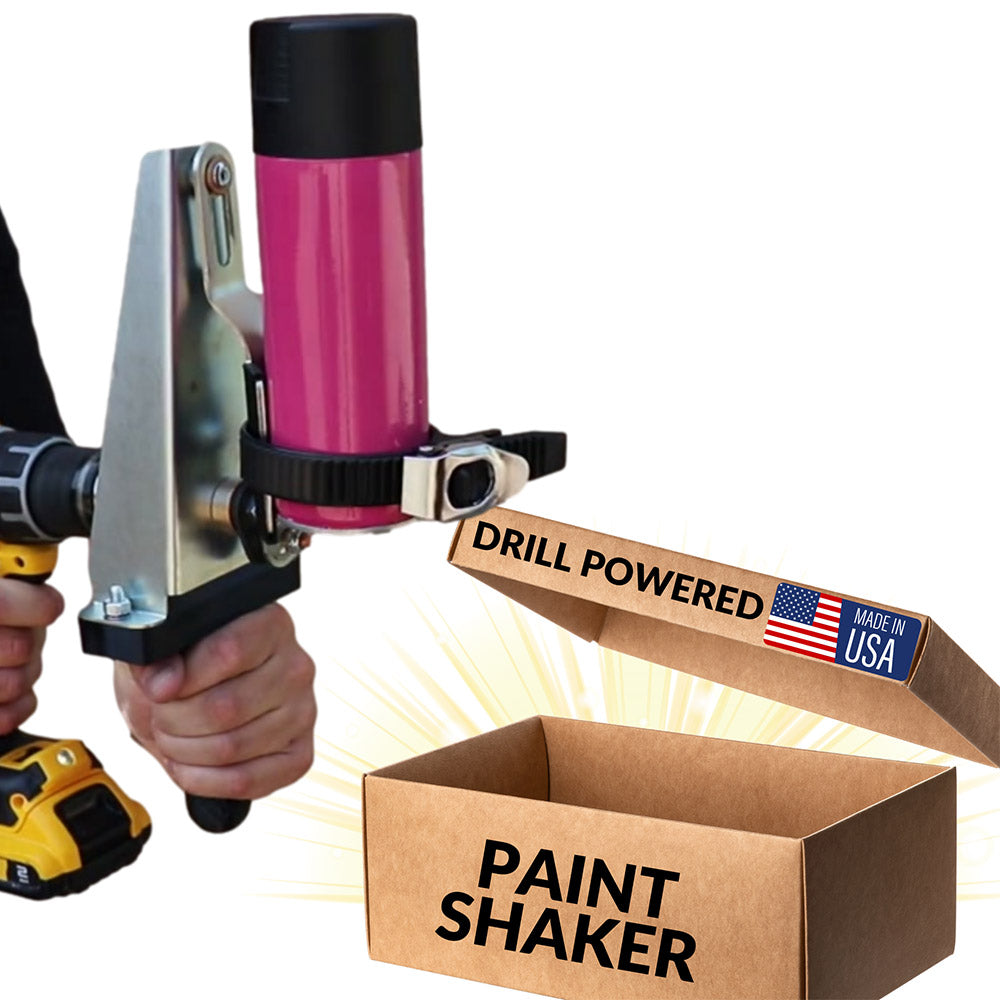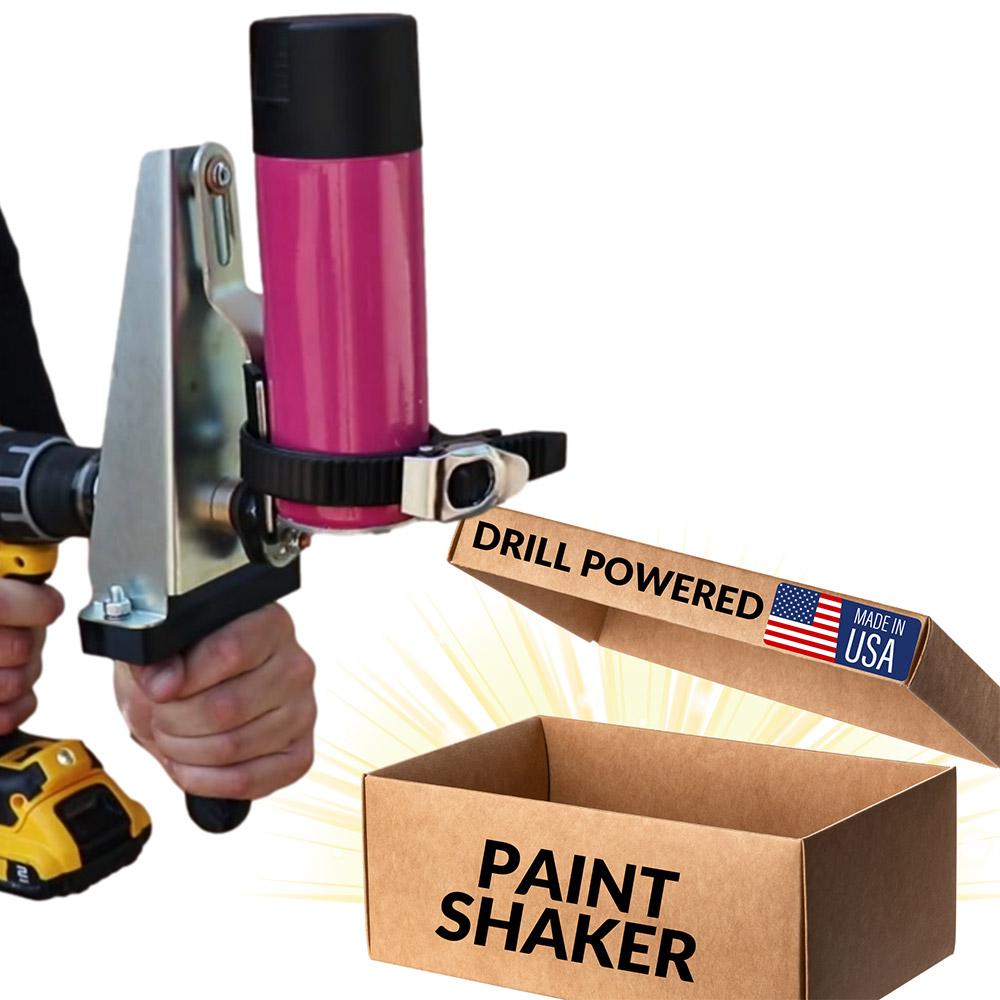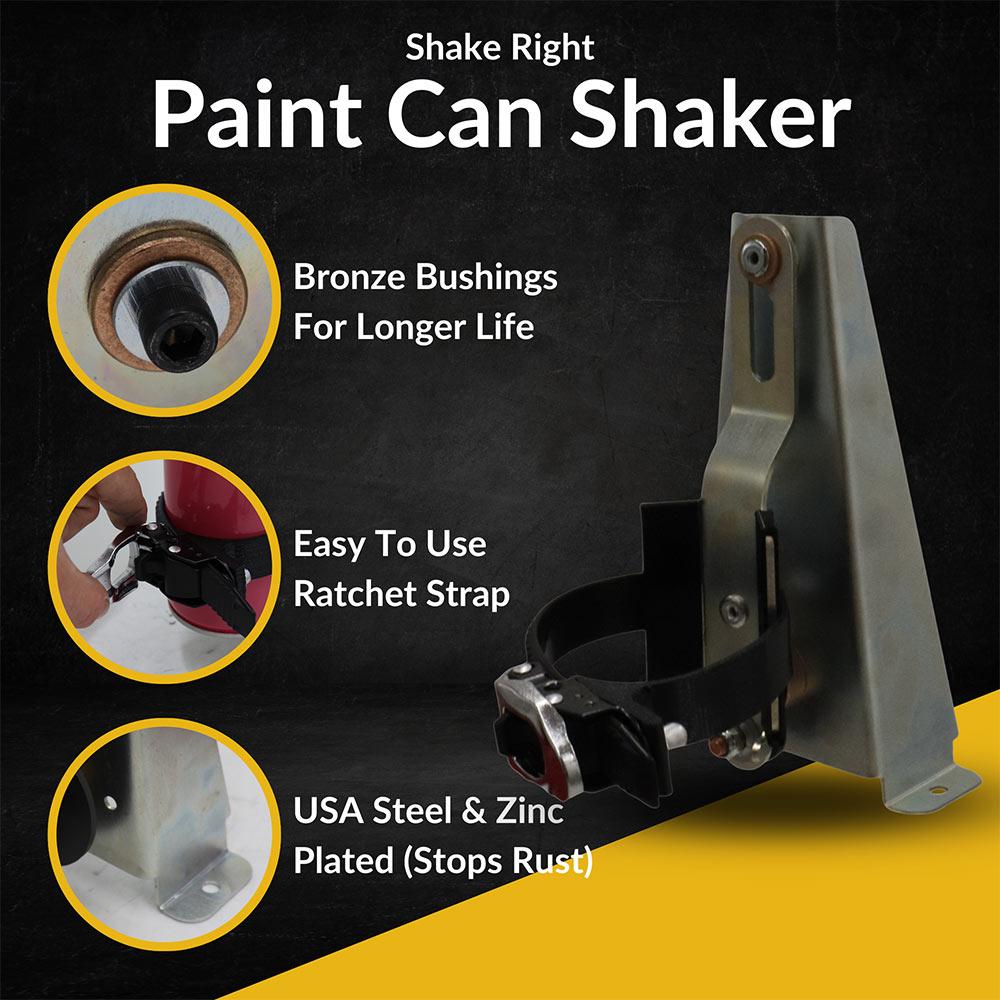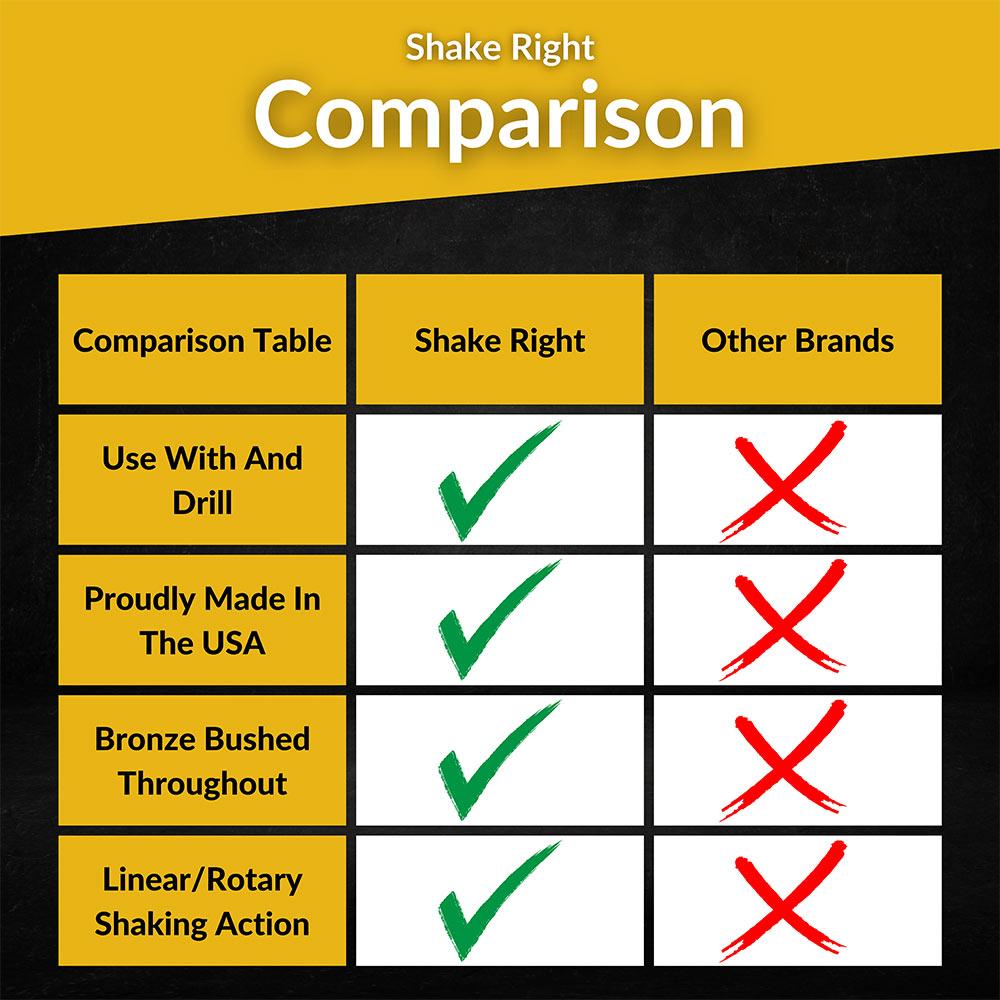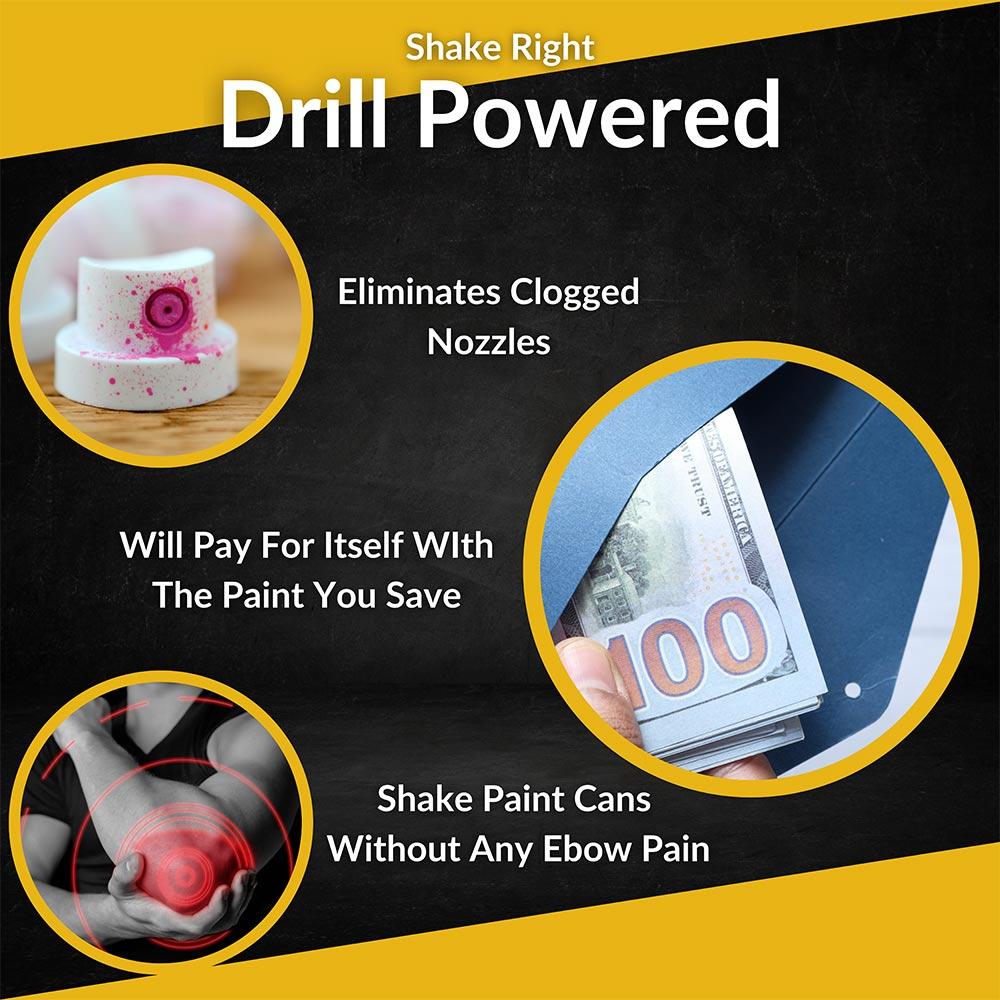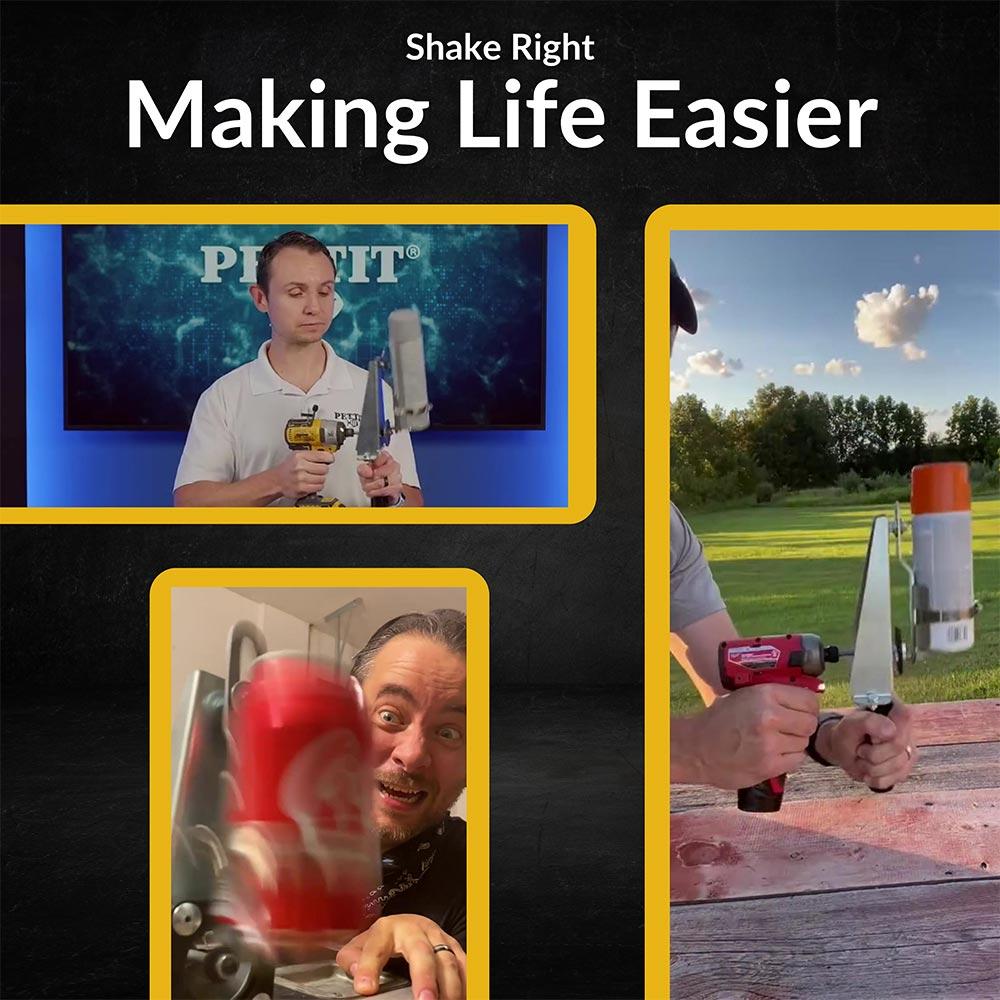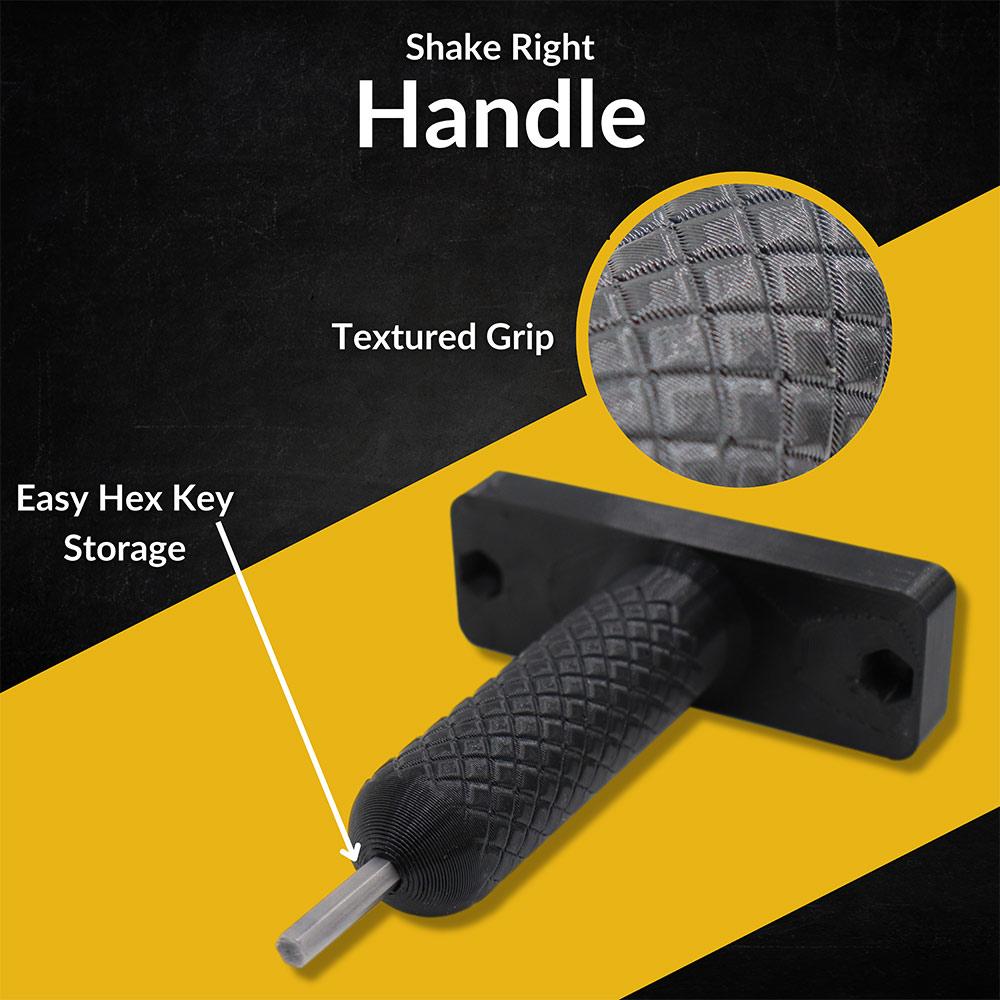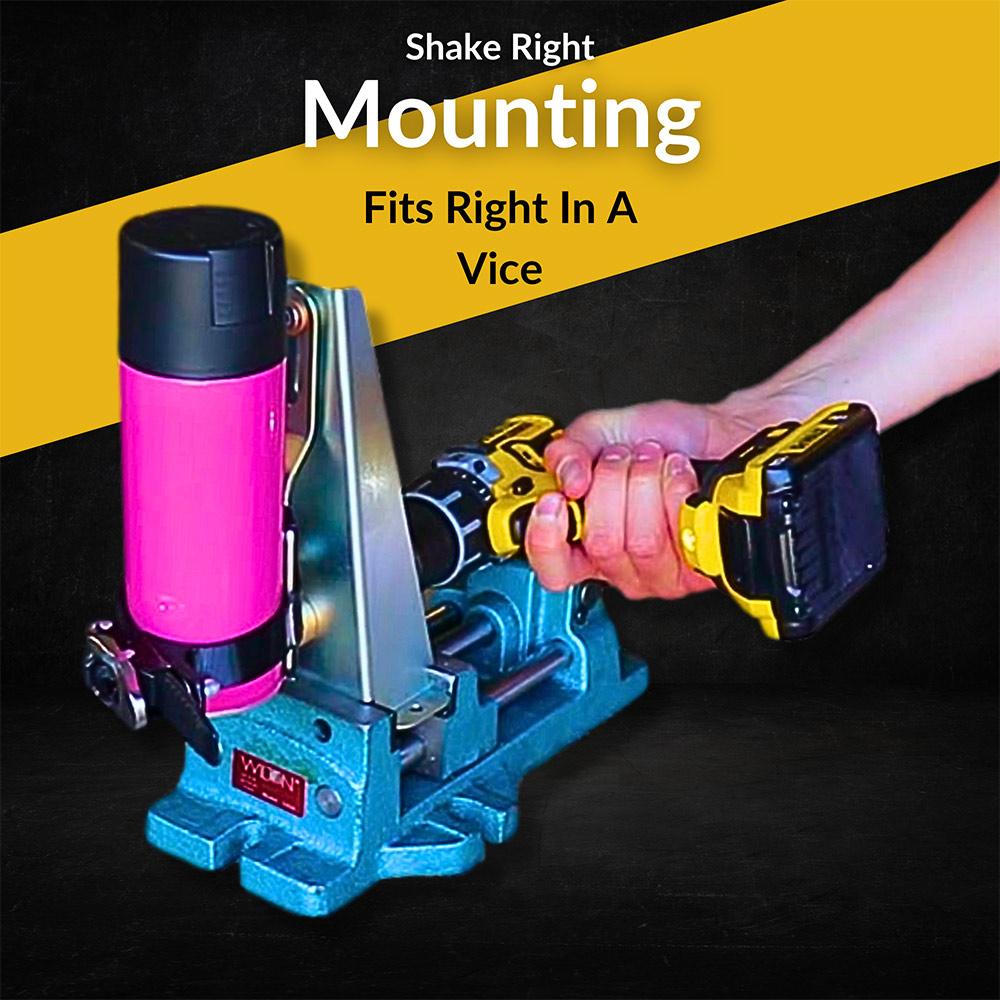 Paint Can Shaker / Mixer Shake Right
Everyone Owns a Drill - Use your household cordless or plugin drill to quickly and effectively shake spray paint bed liner spray foam or anything in a 17 12 or 5 oz aerosol spray can

Saves You Money - This drill powered paint mixer will ensure you get every last expensive drop of paint from your rattle cans and eliminates nozzle clogs from poorly shaken paint

Heirloom Quality - Durable zinc plated laser cut USA steel is CNC formed with bronze bushings on all rotating shafts for a lifetime of trouble free paint shaking pleasure

Better Paint Jobs - Artists and painting professionals know the best paint jobs are all about the prep -silky smooth perfectly shaken paint is essential to a paint job you can be proud of

Make Painting Fun Again - Who likes shaking paint cans by hand? Read our reviews to see how the shaker eliminates shoulder pain elbow pain and other pains that take the fun right out of painting

Paint Can Shaker / Mixer Shake Right
Everyone Owns a Drill - Use your household cordless or plugin drill to quickly and effectively shake spray paint bed liner spray foam or anything in a 17 12 or 5 oz aerosol spray can

Saves You Money - This drill powered paint mixer will ensure you get every last expensive drop of paint from your rattle cans and eliminates nozzle clogs from poorly shaken paint

Heirloom Quality - Durable zinc plated laser cut USA steel is CNC formed with bronze bushings on all rotating shafts for a lifetime of trouble free paint shaking pleasure

Better Paint Jobs - Artists and painting professionals know the best paint jobs are all about the prep -silky smooth perfectly shaken paint is essential to a paint job you can be proud of

Make Painting Fun Again - Who likes shaking paint cans by hand? Read our reviews to see how the shaker eliminates shoulder pain elbow pain and other pains that take the fun right out of painting
Material / Specs
Shaker body: 16g cold rolled USA steel
Spray can mount: 12g cold rolled USA steel
Durable: Bronze bushings on all rotating joints
Weatherproof: Zinc plated so it will never rust
Weight: 3lbs
Size: Approximately 8"x4"
Affix spray can to shaker with included band clamp (no tools needed)

Insert included hex drive key into any portable drill

Insert hex key into hex drive receiver in the shaker

Shake at around 300rpm until completely mixed
Spray Paint Can Shaker Works With:
5oz 12oz 17oz aerosol spray cans
Bed liner
Spray foam
Anything you can fit into the can holder
When it comes to painting our Target Stencils, our paint shaker is a real game-changer
Choosing the right paint shaker is very important because it what on you get depends on how you are going to use your shaker. We have 2 options for our paint shakers with or without a handle. Both are great at mixing paint, but if you what to hold your paint mixer you'll need the one with the handle. But if you want to do you paint mixing on a work bench you'll need the shaker without the handle.
The most important thing is both turn your dill into a portable electric paint shaker