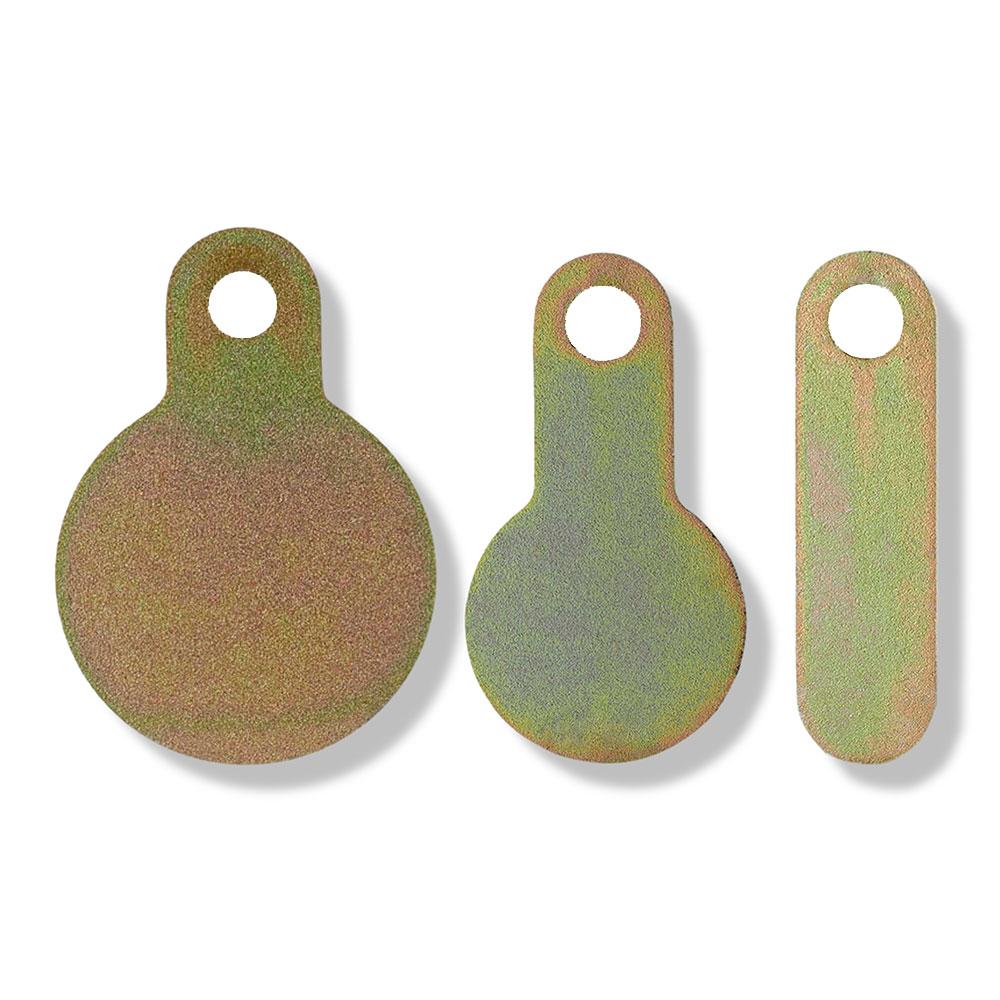 Our 3 smallest gongs 1" 2" 3" for the ultimate shooting challenge

1/2" mounting holes work perfectly with hardbar target hangers

Build your own custom mini rack for endless hooting fun
Orders over $99 Ship FREE
100% Money Back Guarantee

Our 3 smallest gongs 1" 2" 3" for the ultimate shooting challenge

1/2" mounting holes work perfectly with hardbar target hangers

Build your own custom mini rack for endless hooting fun
123 Mini Gallery! Get the 3 targets, stand, and hangers in one compact set. Upgrade your display experience today!
We have free bullet Force Calculator that you can use to figure out what size steel targets you should get.
We know the correct thickness is important because if the bullet makes contact with target that's too thin it will dent it, or contact with a target to thick will not give you a good ring.
If you are looking for some more precision shooting practice we have a 10" Bullseye Gong that has a cutout center with a second hanging target.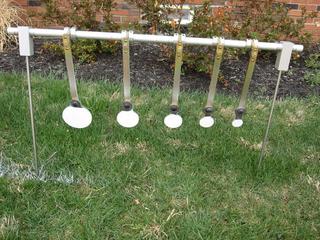 ✅ Verified Review

⭐⭐⭐⭐⭐
They fit perfectly on the hardbar hangers. They work so much better than chains. Also, I was only able to fit 3 targets on chains versus 5 targets with the hardbar hangers in the same amount of space. A lot less hardware too. One carriage bolt and one nylock nut per target.

John P.