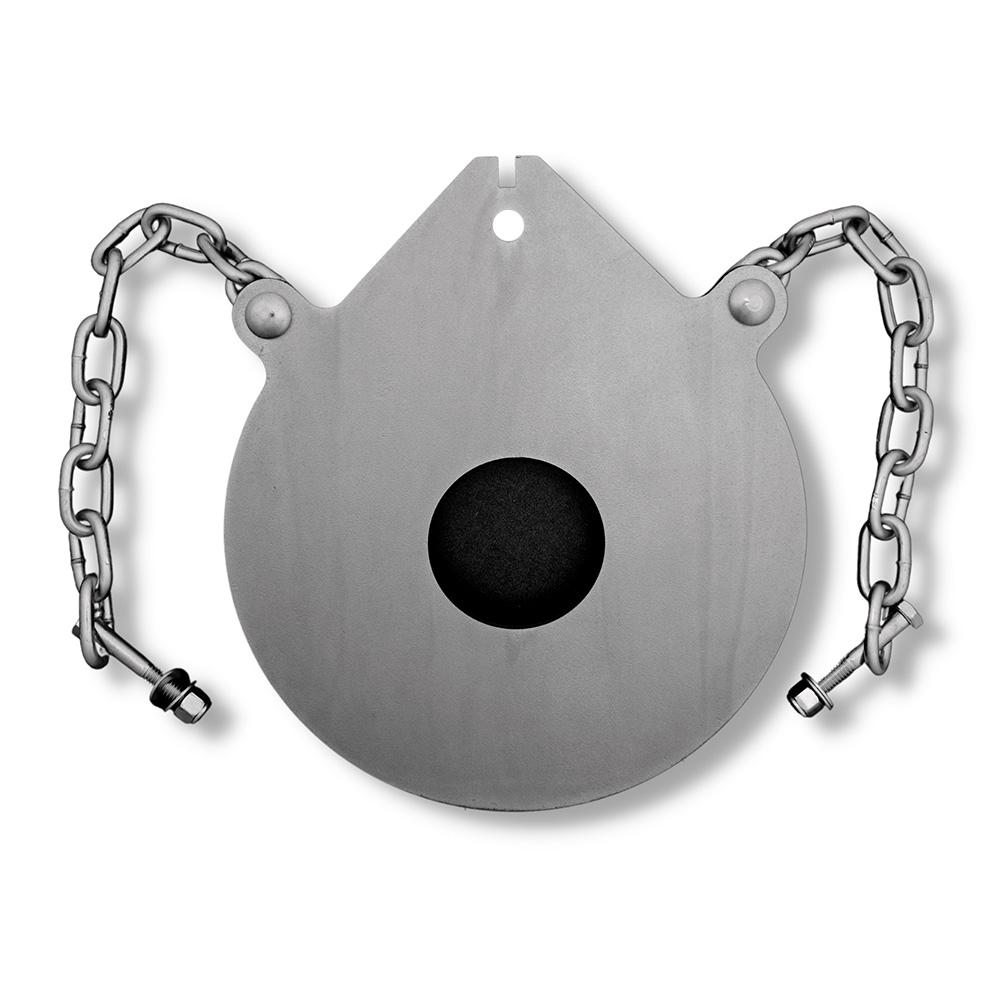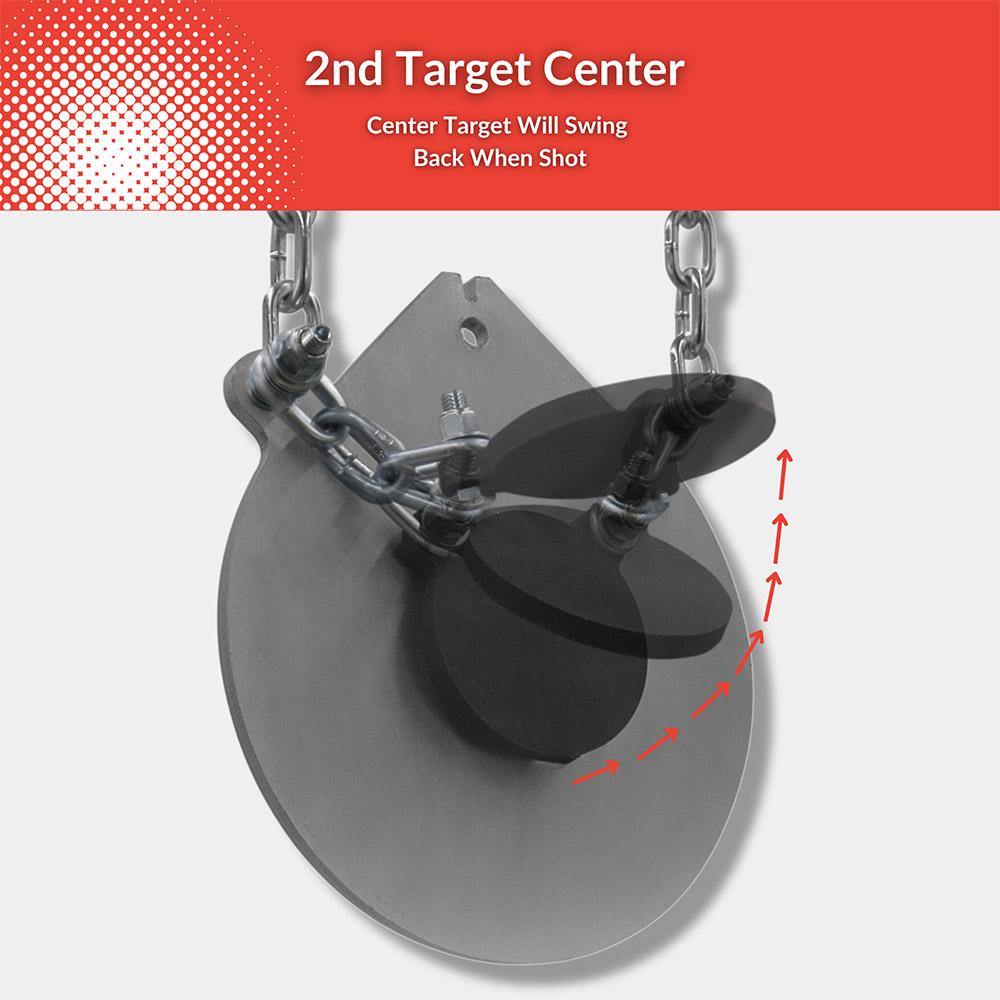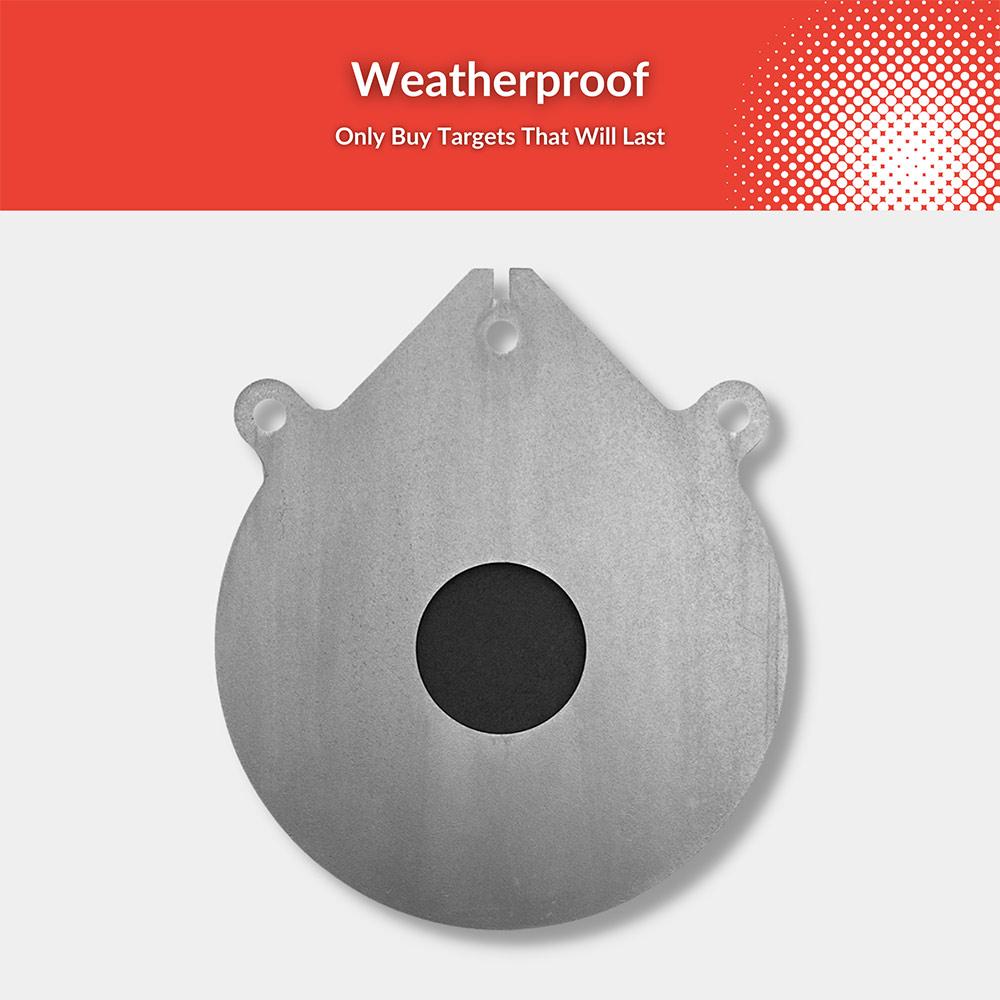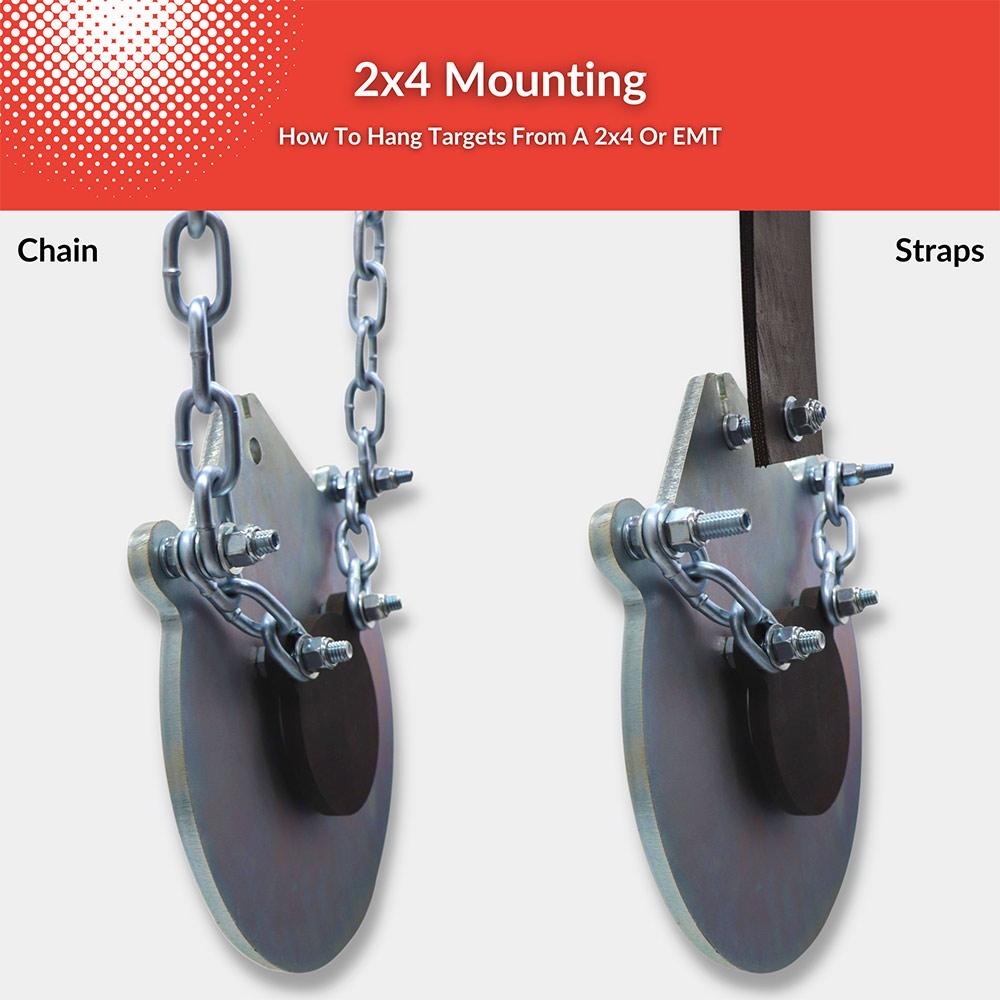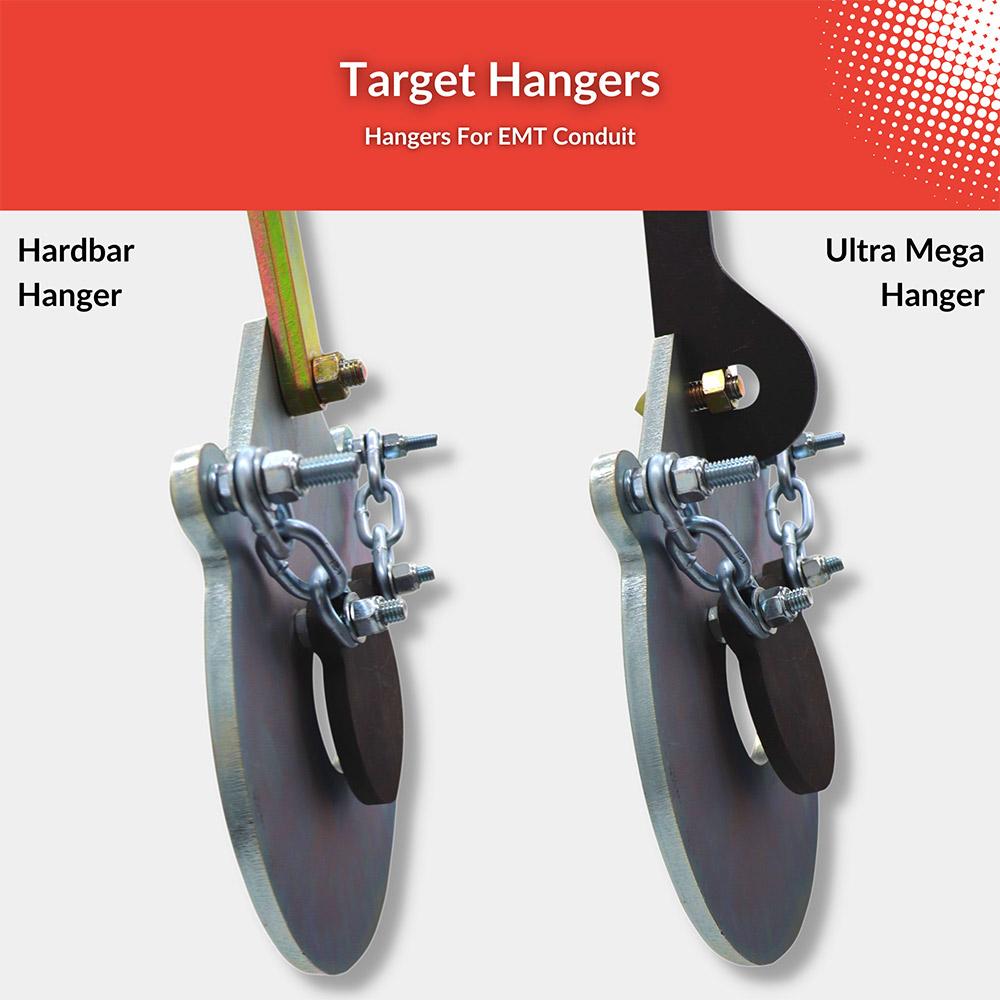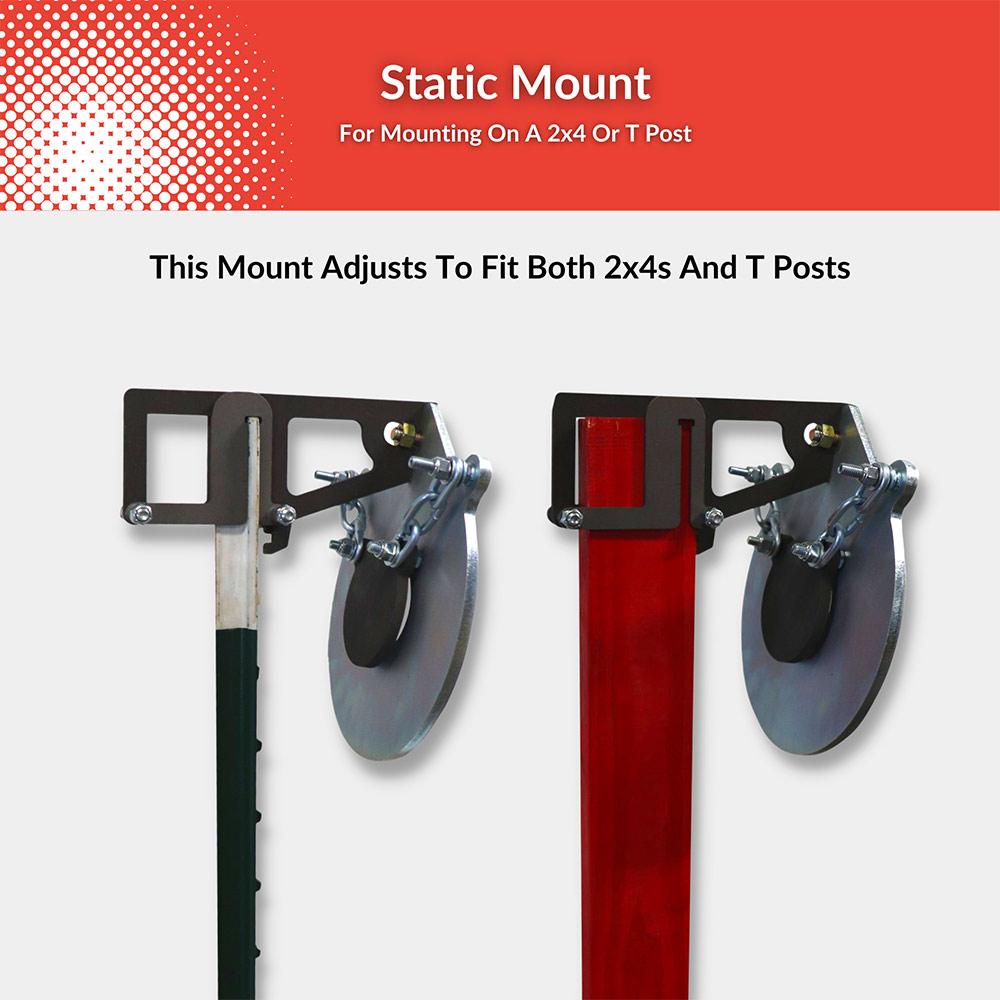 Bullseye Gong Reactive Steel Targets
Finest certified laser cut USA AR steel

10" gong has 3" hole with 4" gong mounted behind it

Ships fully assembled with chains ready to hang and shoot

A customer favorite the center bullseye adds an extra challenge

Center hits sound different and are easy to notice

Can also hang from our Ultra Mega Hangers
Spend $99 Get Free Shipping
100% Money Back Guarantee

Finest certified laser cut USA AR steel

10" gong has 3" hole with 4" gong mounted behind it

Ships fully assembled with chains ready to hang and shoot

A customer favorite the center bullseye adds an extra challenge

Center hits sound different and are easy to notice

Can also hang from our Ultra Mega Hangers
Our Bullseye Gongs
We laser cut our AR500 steel target out of quality steel and on a high end laser to ensure a perfect cut.
What makes our reactive steel targets great is they always rest to the correct hanging position.
We also sell the bullseye stencils for our reactive targets we sell a stencil for the outer part of the bullseye and the inner part of the bullseye.
Our reactive targets are held up by chain. But we have designed our shooting targets to also work with our hanging rubber straps that we believe are way better because they are very strong and durable.
A New Look
Our reactive targets have taken on a new look. We have given our bullseye gong the Ultra Mega hanger slot. That now means that you hang your favorite bullseye gong from the same stands and hangers as your other targets. This means you can get more out of less.
Also these reactive targets have gotten a color update. We feel that the silver will better contrast in most environments than the gold. So That also means we had the give the center of the bullseye an update and we believe that the black contrasts on the center reactive target.
We intended to make the updates for the weekend shooter so they could make a smaller range but still be able to have a ton of combinations. We make it our business to make sure you get the most from your purchase.
3/16" 5 lbs
1/4" 8.1 lbs
3/8" 12 lbs
1/2" 15.6 lbs
5/8" 17 lbs
Range Ideas
If you are looking for ideas for your range some of our customs have designed some great ranges with their targets so if you look down in the reviews you might get some ideas.
But if you are looking something simpler we also sell target stands if that is what you are looking for.
What Thickness Do I Need?
We have free bullet force calculator that you can use to figure out what size steel targets you should get.
We know the correct thickness is important because if the bullet makes contact with target that's too thin it will dent it, or contact with a target to thick will not give you a good ring.
Do You Offer Discounts?
Yes, we do occasionally offer sales but the best way to get discounts is to make an account with us and you can earn PEW PEW points that you can redeem.
This is great because the more you build your range the more points you will get meaning you can get larger discounts. Thus meaning more targets for your range.
If you are looking for ideas on how to hang your steel shooting targets you can take a look below in the reviews.
You'll find that many of our customers have come up with some great ways to hang their steel targets using our components.
(Many Like T Post Hooks and T Post Hanger.
If you are looking for an easier solution to hang your AR500 steel targets we do offer a variety of Target Stands. But our most popular is still our EMT Target Stands.
Or we do sell Complete Sets like our 123 Set.
We use an AR500 American abrasion-resistant steel plate when making our targets to ensure that our steel won't break or bend under normal use. We also zinc plate all of our steel plates so they can be left out in any weather.