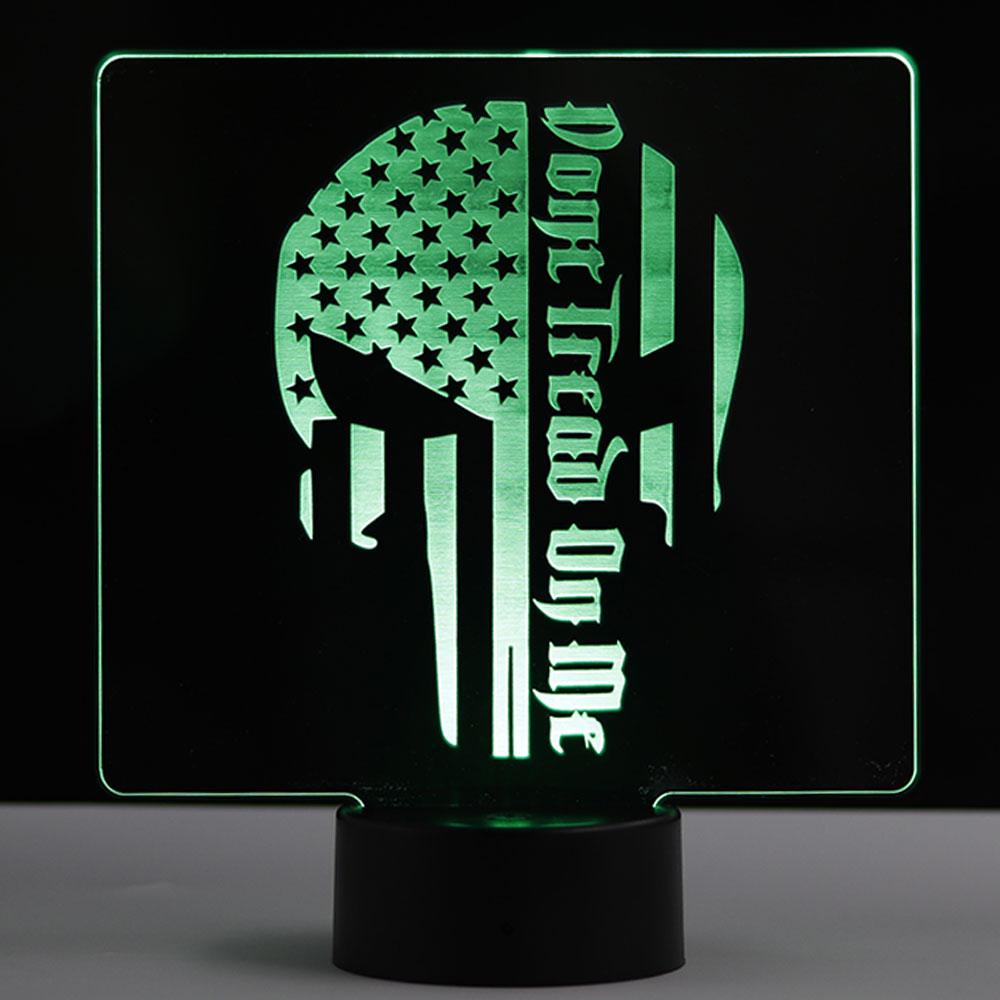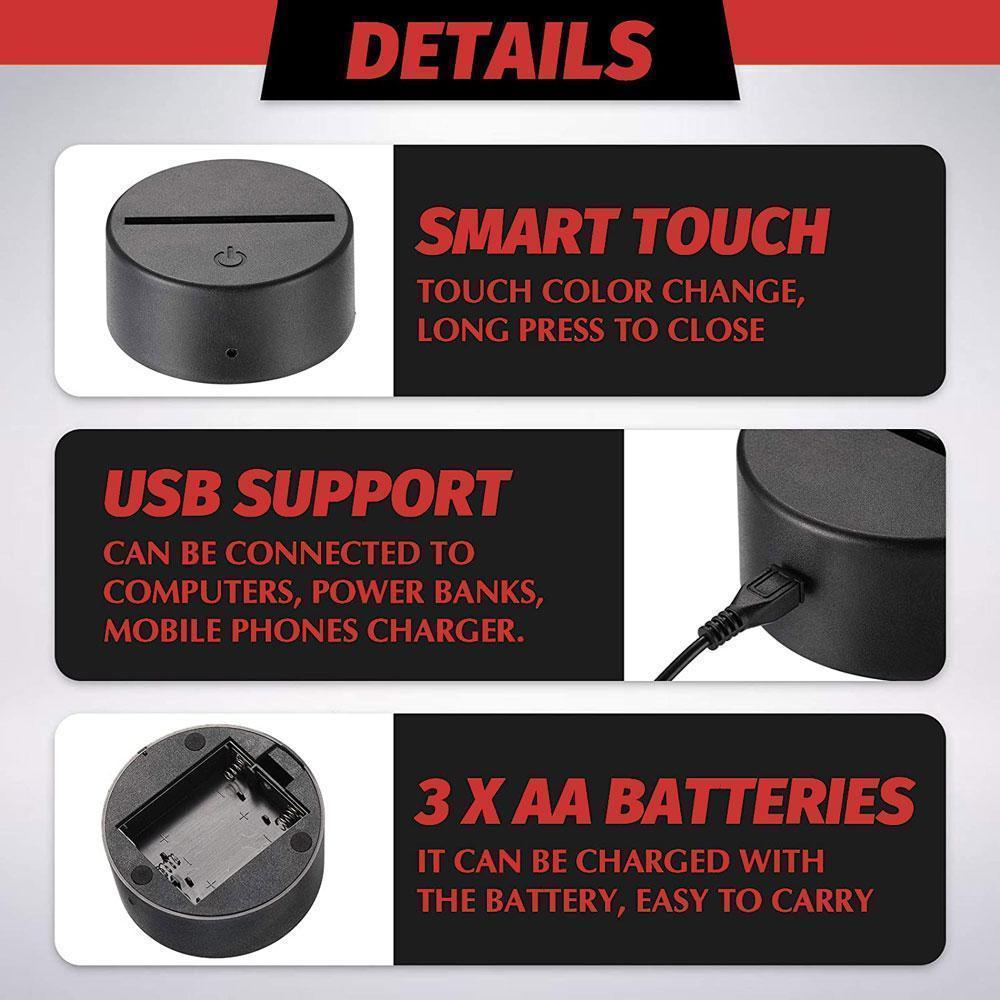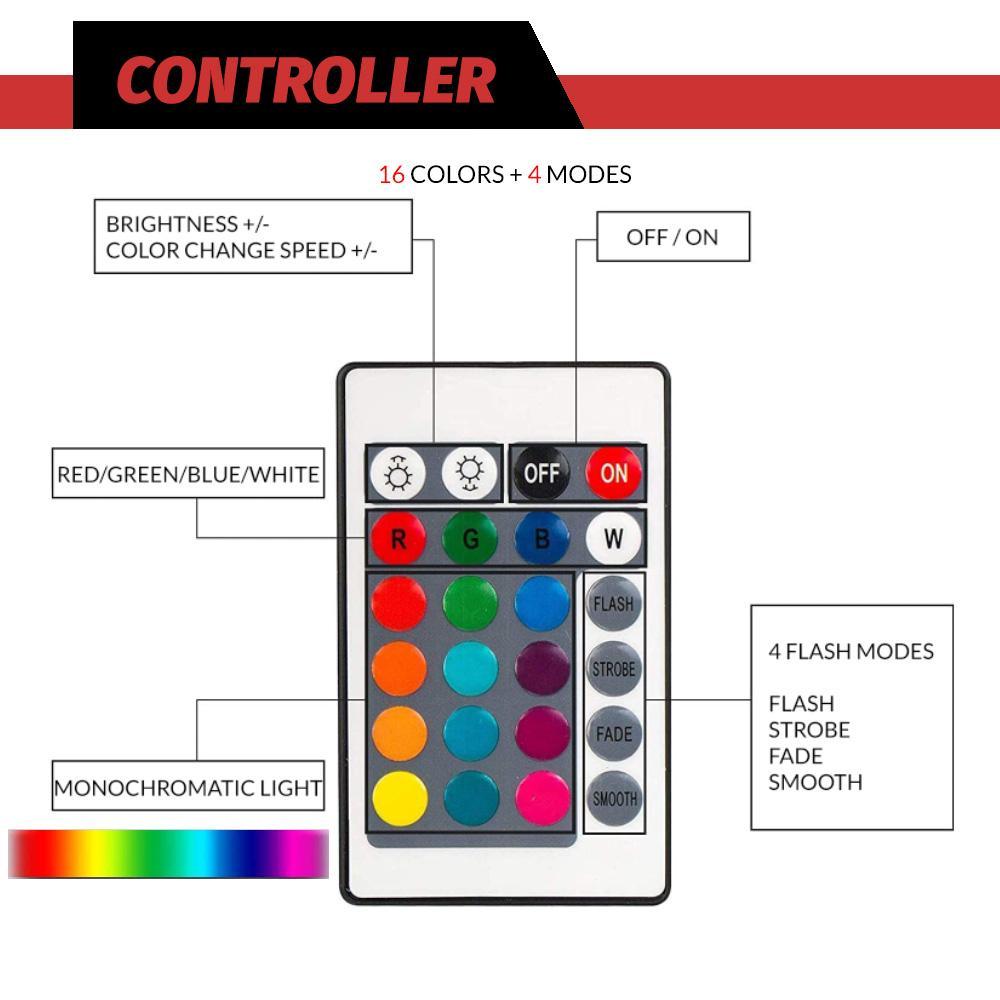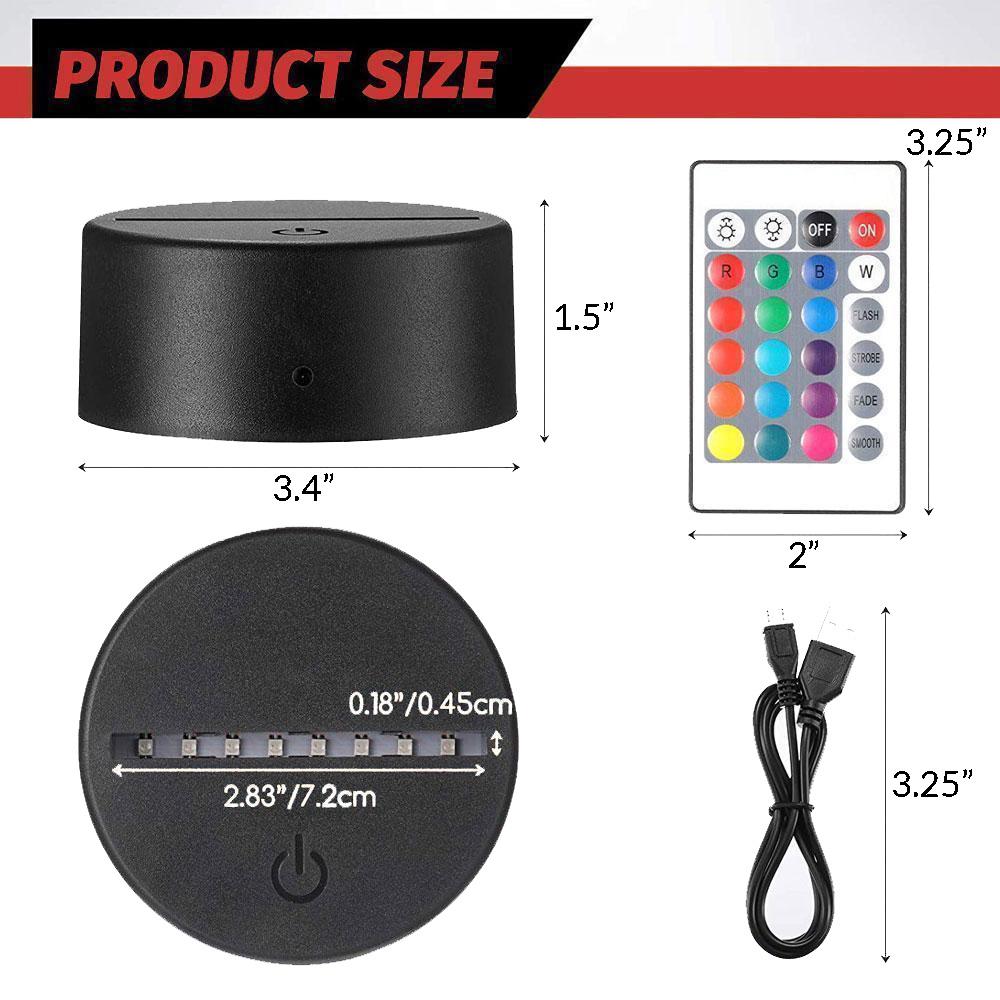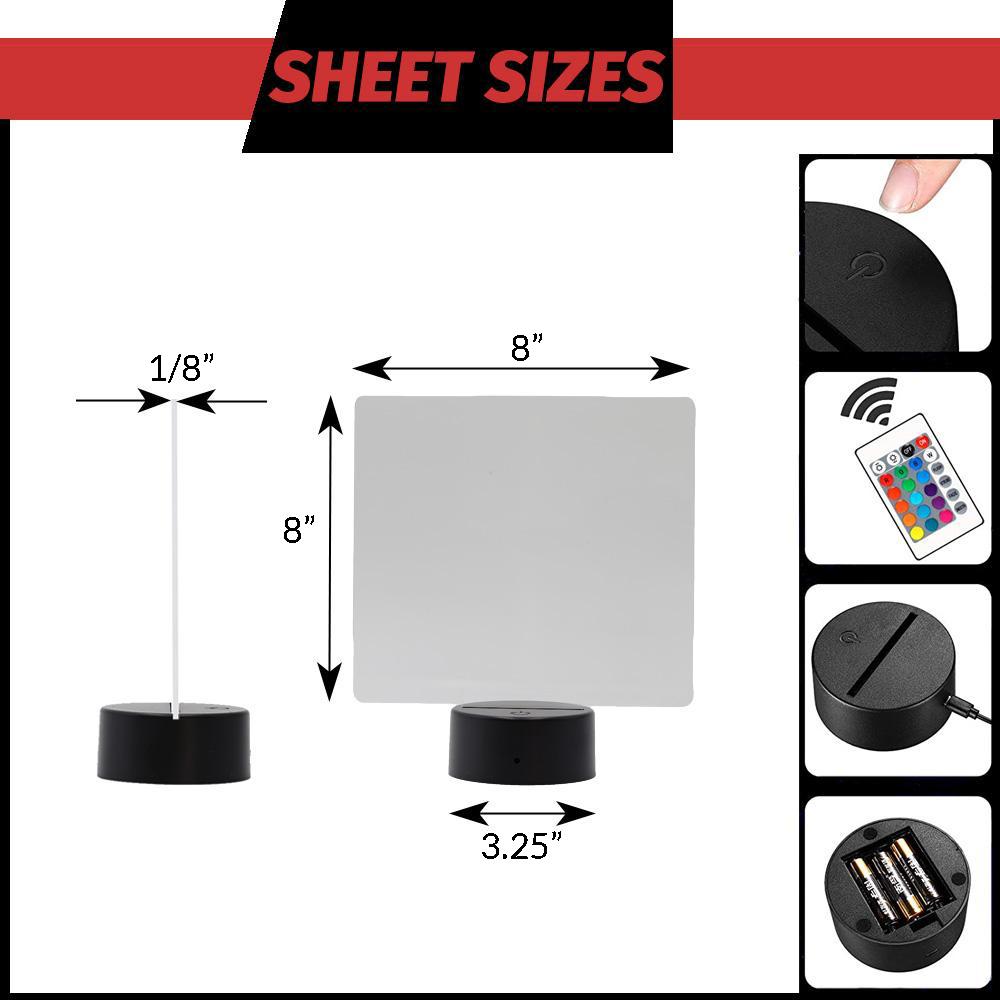 Live Free or Die Sign
Patriotic Led Sign
📏SIZE This sign is 8"x8"x1/8" with a 3"x1.5" base📏
LET THEM KNOW Express your love of freedom with a colorful LED backlit acrylic Live Free or Die sign
MULTIFUNCTIONAL Features 16 colors and 4 display modes so you can always find a color or mode that looks great
VERSATILE Powered by 3 AA batteries (not included) or any USB port (USB cable is included)
REMOTE CONTROL Includes (IR) infrared remote control which helps you switch modes easily without having to touch the lamp
QUALITY Our top-quality cast (never extruded) acrylic is sourced and etched in the USA
100% Money Back Guarantee

📏SIZE This sign is 8"x8"x1/8" with a 3"x1.5" base📏
LET THEM KNOW Express your love of freedom with a colorful LED backlit acrylic Live Free or Die sign
MULTIFUNCTIONAL Features 16 colors and 4 display modes so you can always find a color or mode that looks great
VERSATILE Powered by 3 AA batteries (not included) or any USB port (USB cable is included)
REMOTE CONTROL Includes (IR) infrared remote control which helps you switch modes easily without having to touch the lamp
QUALITY Our top-quality cast (never extruded) acrylic is sourced and etched in the USA
Patriotic LED Signs
There are many ways to show your patriotism like flags, wall hanging posters, or even clothing. But we saw that there wasn't much if you want to put something on your desk.
So we designed a line of LED backlit patriotic signs. We have everything from American flags to Live Free or Die Signs and even anti communisms and socialist signs. And of course we didn't forget about your 2nd Amendment rights signs.
So if you want your patriotism to shine bright then this is the sign for you, we are sure you'll have a great overall experience with our signs.
Meaning of Live Free or Die
If you say this it means you are a patriot who would rather die than not be free. But that doesn't mean that you would kill yourself if you didn't live free, but rather you are willing to die for your freedom.
So that is why that patriots have been saying Live Free or Die since the revolutionary war, because they understood the only way to live was free. Even though they knew that the cost to live free might be their life they were willing to pay the price.
Where Did Live Free or Die Come From?
The quote Live Free or Die was written by General John Stark on July 31 of 1809 during the Revolutionary war.
And in 1945 it became the official state motto of New Hampshire, and I don't know about you but I think New Hampshire has an amazing state motto.
Why Acrylic?
We made our signs our of clear acrylic because then we get to use LED lights that allow you to have a colorful sign. But if we made a wooden sign we would only have the one color. But since it's acrylic rather than a wooden sign you can change the color of your sign.
Not What You Are Looking For
If this isn't the sign you are looking for you can click on the Patriotic Man Cave Signs tab at the top of the page to view our other signs.
But if you are looking for shooting targets please use the search bar to find what you are looking for.