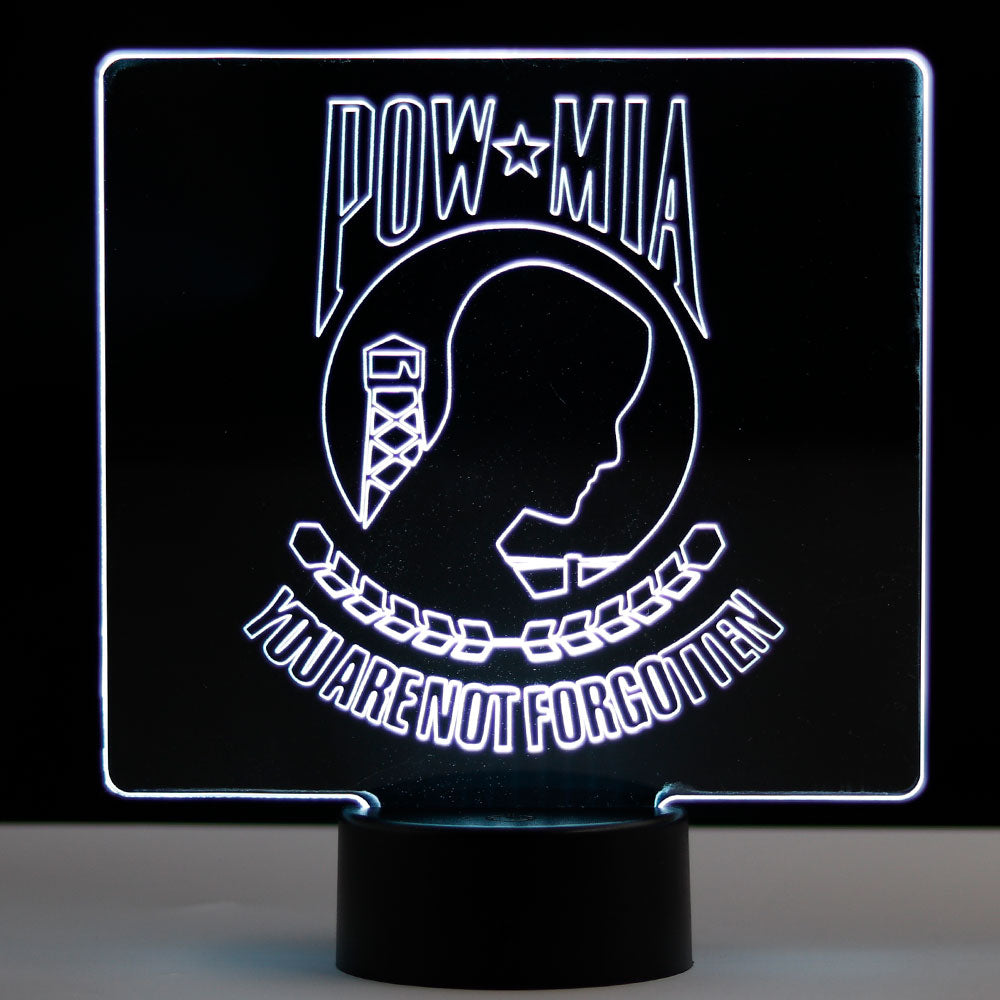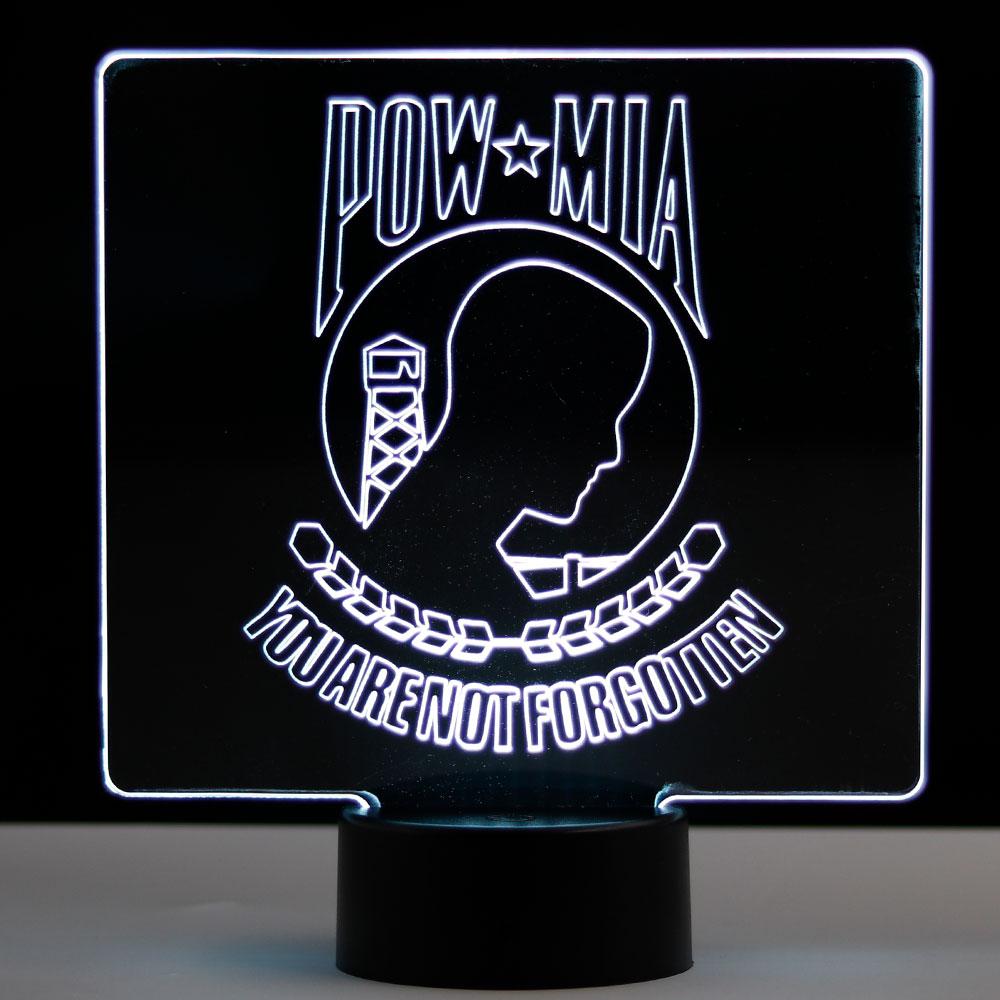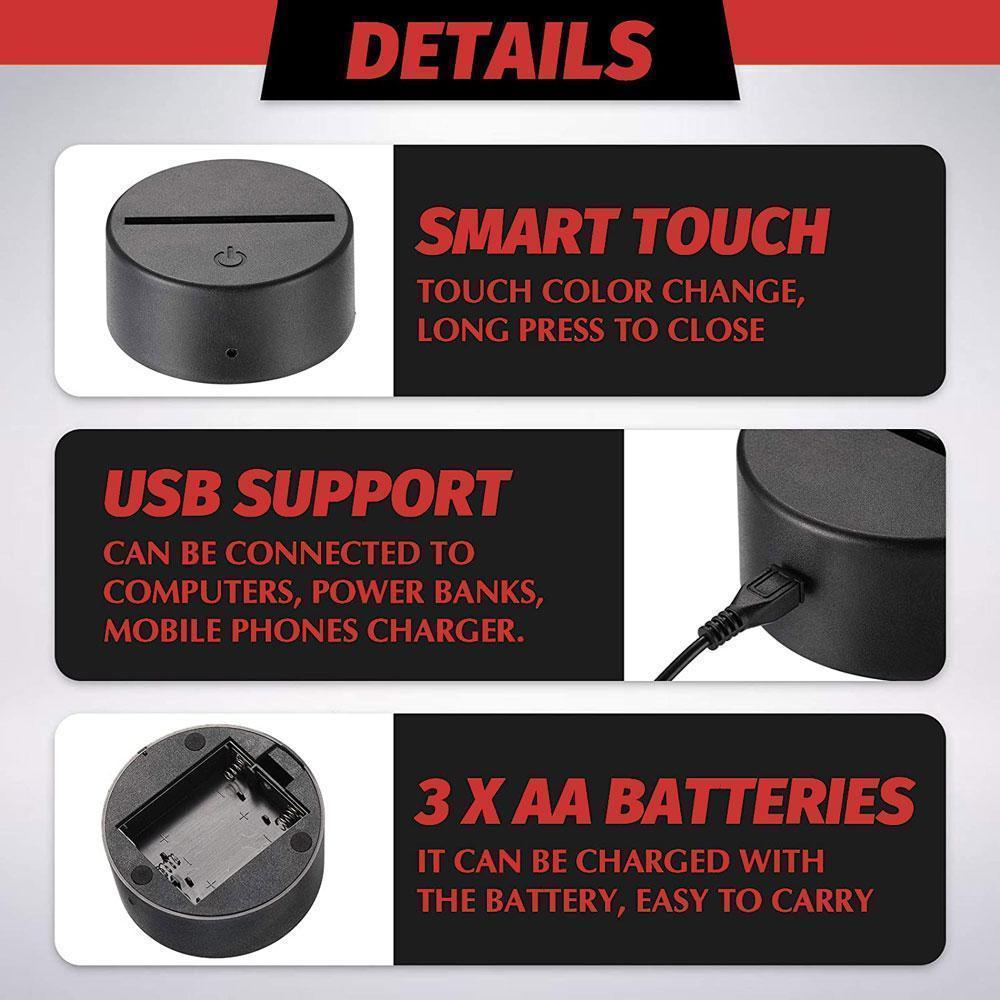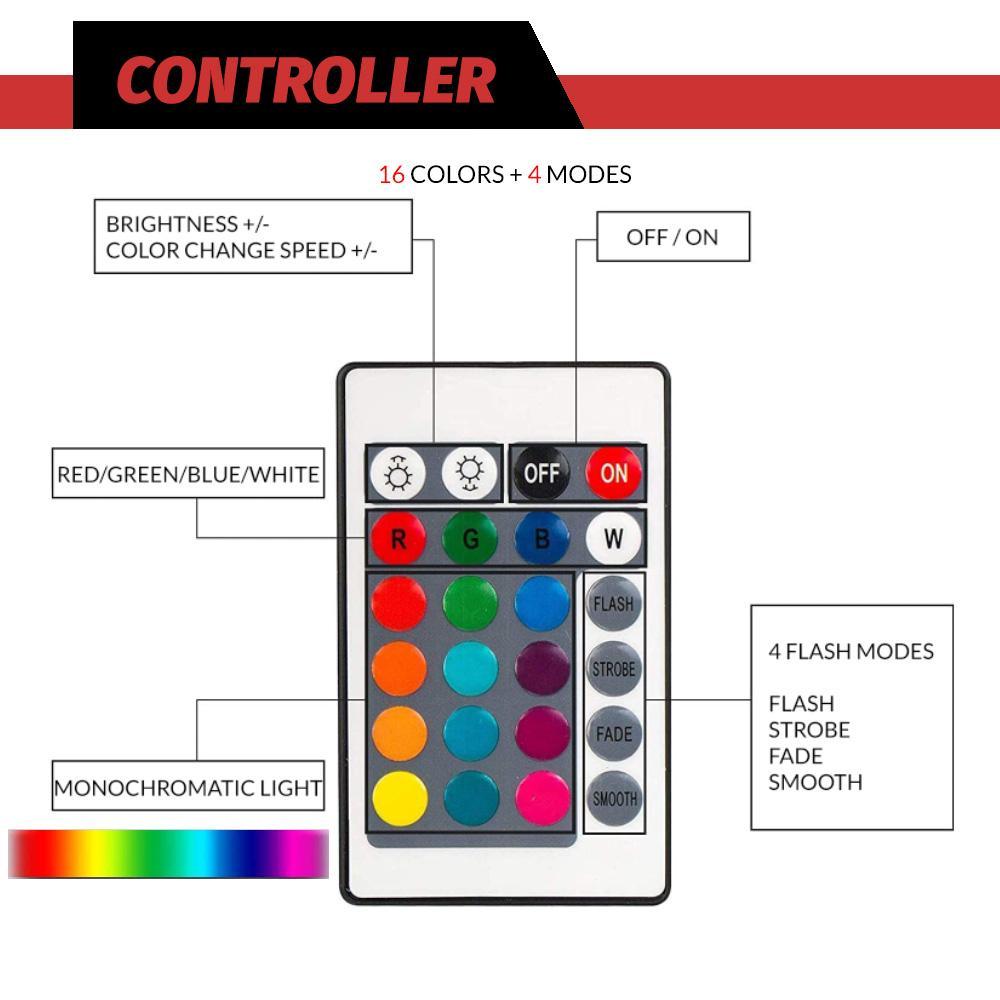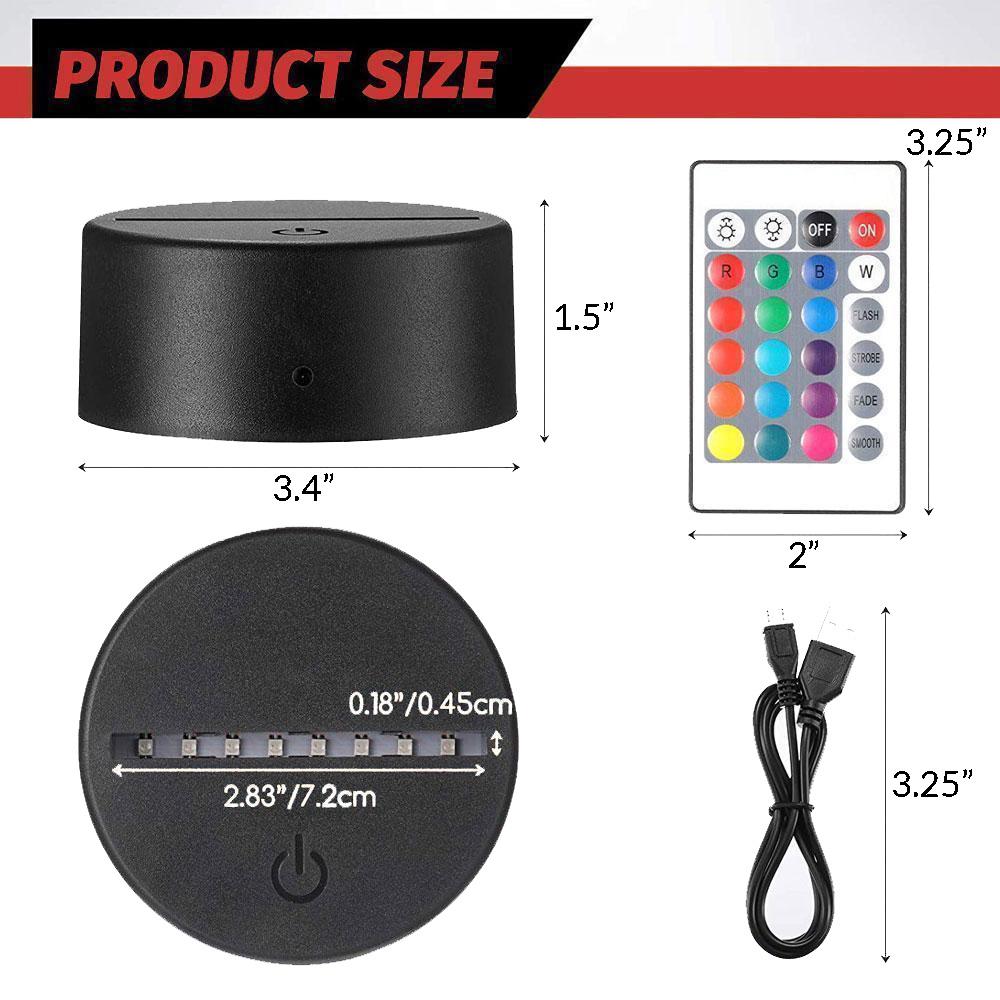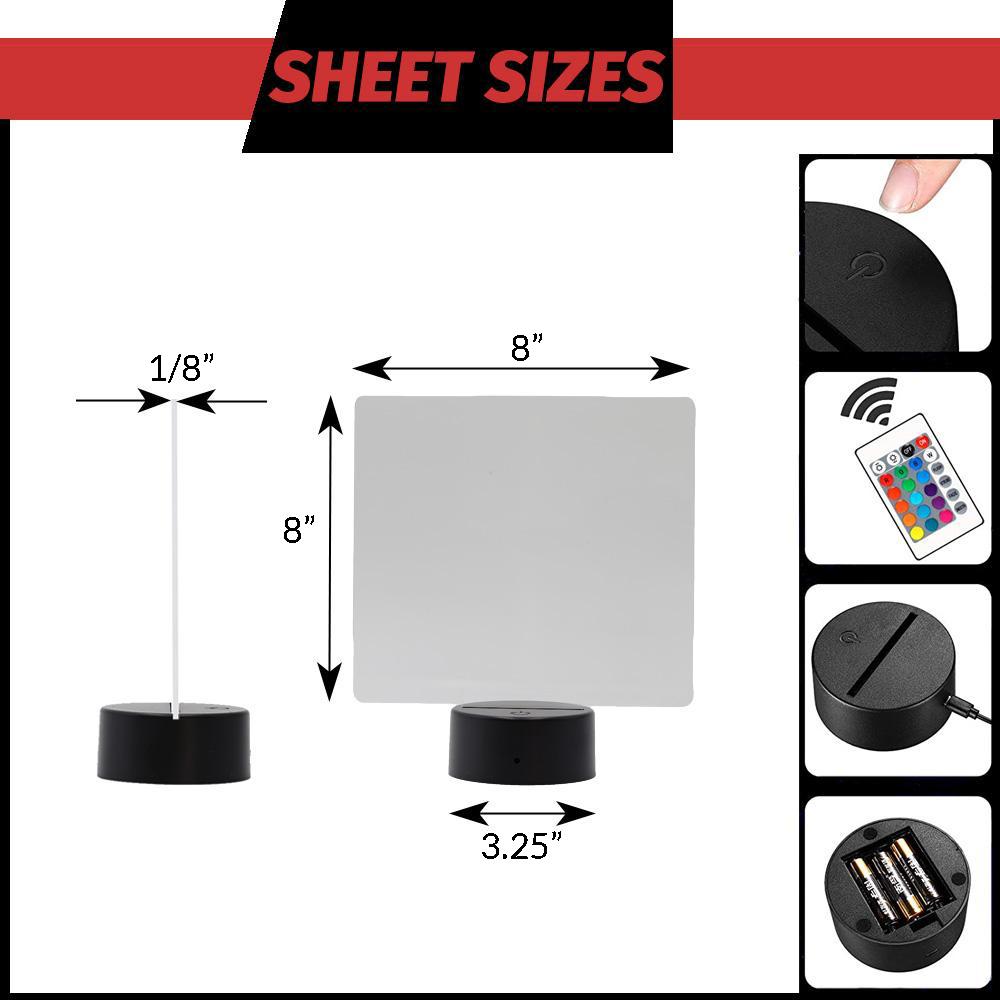 POW MIA Logo
Patriotic Led Sign
📏SIZE This sign is 8"x8"x1/8" with a 3"x1.5" base📏
LET THEM KNOW Express your love of freedom with a colorful LED backlit acrylic POW MIA display
MULTIFUNCTIONAL Features 16 colors and 4 display modes so you can always find a color or mode that looks great
VERSATILE Powered by 3 AA batteries (not included) or any USB port (USB cable is included)
REMOTE CONTROL Includes (IR) infrared remote control which helps you switch modes easily without having to touch the lamp
QUALITY Our top-quality cast (never extruded) acrylic is sourced and etched in the USA
100% Money Back Guarantee

📏SIZE This sign is 8"x8"x1/8" with a 3"x1.5" base📏
LET THEM KNOW Express your love of freedom with a colorful LED backlit acrylic POW MIA display
MULTIFUNCTIONAL Features 16 colors and 4 display modes so you can always find a color or mode that looks great
VERSATILE Powered by 3 AA batteries (not included) or any USB port (USB cable is included)
REMOTE CONTROL Includes (IR) infrared remote control which helps you switch modes easily without having to touch the lamp
QUALITY Our top-quality cast (never extruded) acrylic is sourced and etched in the USA
POW MIA Flag
We decided to make the POW MIA flag into an LED sign because we wanted to show our support for our men and women who severed who were prisoners of war or never made it back.
The POW MIA Flag is the only other flag than our stars and strips to ever be flown at the white house. In 1998 a law was passed by the Untied States Government that on all national observation days the POW MIA Flag is to be flown at almost all United States Government and military facilities.
History of POW MIA Flag
In 1971 Mrs. Michael Hoff had the idea for the POW MIA Flag because she was the wife of a U.S. military officer who was missing in action during the Vietnam War.
The flag was designed by Newt Heisley who was a Pilot during the 2nd World War. It is speculated the the silhouette of the soldier is his son who got hepatitis when he was training to go to Vietnam. It is said that because the virus destroyed his body Newt Heisley saw what a poisoner of war might look like.
By the end of the Vietnam War the United States Government listed more than 2,500 soldiers were listed as a POW or MIA.