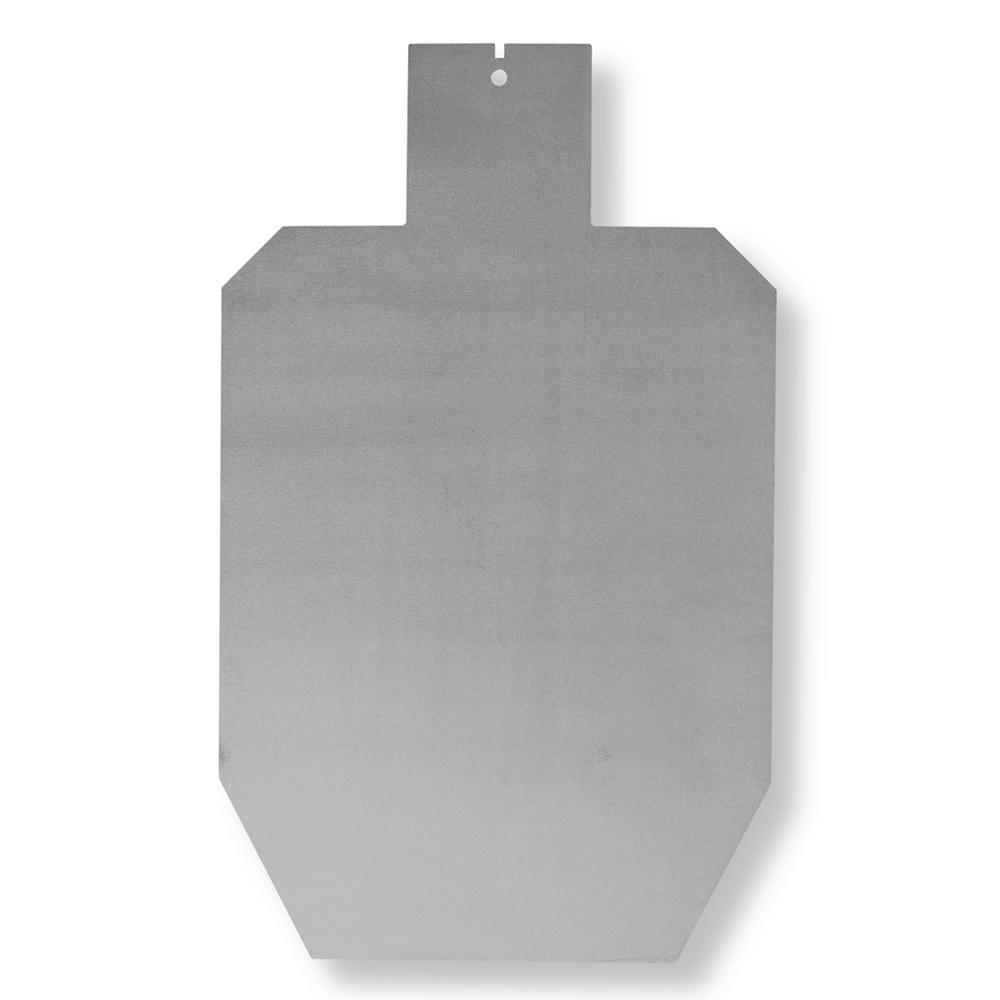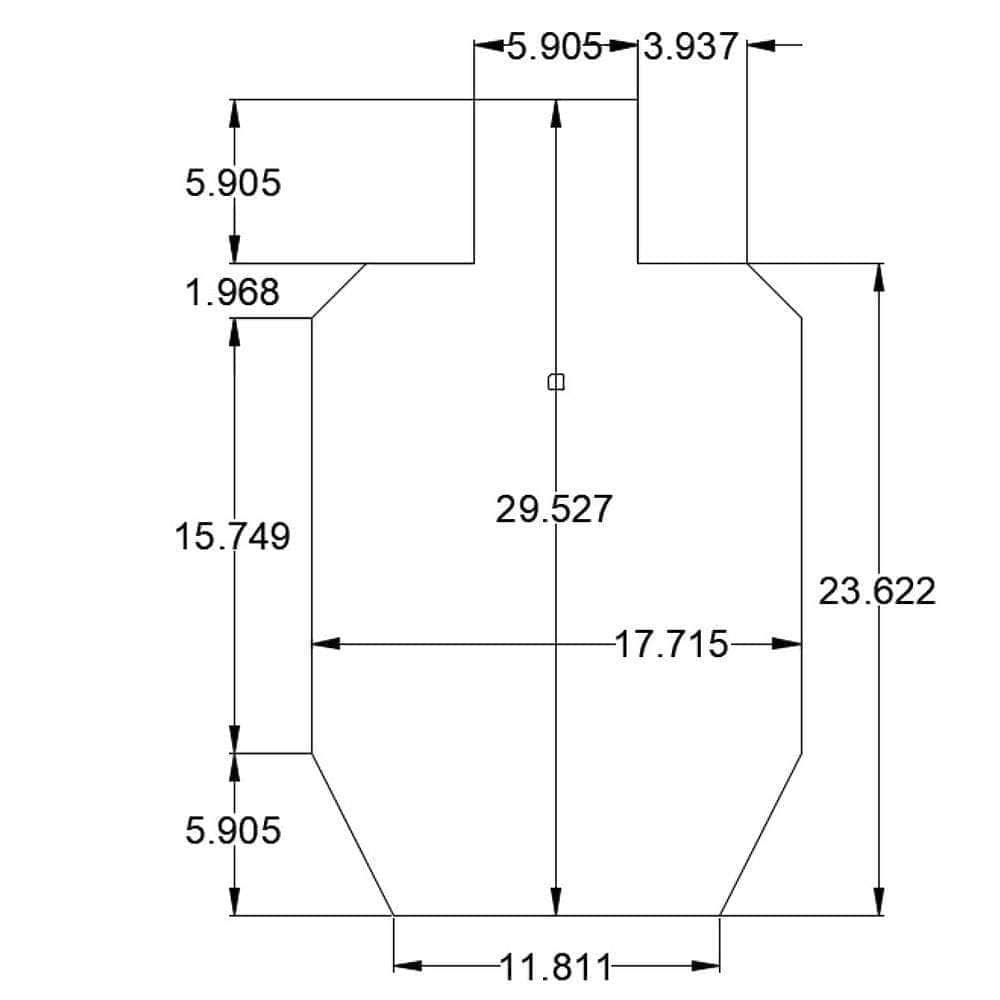 Full Size IPSC AR500 Steel Silhouette Target
Full regulation size IPSC torso size is 29.5" x 17.7"

Targets from yellow zinc plated USA laser cut AR500 steel

Static design is excellent for double tap drills

Hangs with either...

Ultra Mega Static Mount (Works With 2x4 Base)

Ultra Mega Gong Hangers

Chains / Straps (1/2" hole in head)
These ship FREE (lower 48)
100% Money Back Guarantee

Full regulation size IPSC torso size is 29.5" x 17.7"

Targets from yellow zinc plated USA laser cut AR500 steel

Static design is excellent for double tap drills

Hangs with either...

Ultra Mega Static Mount (Works With 2x4 Base)

Ultra Mega Gong Hangers

Chains / Straps (1/2" hole in head)
These ship FREE (lower 48)
Why Steel IPSC
We believe a steel silhouette target is better because it will last years compared to the paper targets that you might go through a couple a day.
As you see our Steel Silhouette Targets are blank but we sell IPSC Stencil that you can paint on your metal targets to get the same target zones as the paper IPSC targets.
Steel silhouette targets also offer the advantage of being a shoot n see target when painted. This is great when you are shooing because you don't have to walk down to the target to see where you hit the target.
Having steel silhouette targets also makes you life easier in terms of storage. With a steel targets you can leave it outside at your range.
You might think your steel silhouette targets will rust outside, but the zinc plating we put on our steel targets will shield against rust.
If you need more sizing information visit our Target Selection Guide page
3/16" 25 lbs
1/4" 32 lbs
3/8" 47 lbs
1/2" 62 lbs
5/8" 79 lbs
IPSC Targets Great For All
These steel silhouette targets are great for any shooter no matter the skill level or what gun you are using.
For our more advanced shooters we have a stencil to give you multiple bullseyes on one target.
For our beginners these steel silhouette targets are larger so you have a larger margin for error. Because lets be honest it's still fun to hit the target even if you miss the bullseye.
Steel silhouette targets have 5 different thicknesses so no matter what guns you are shooting there is an AR500 steel silhouette for you.
Military & Law Enforcement
You may have seen the paper IPSC targets on tv being used by law enforcement, but in real life many divisions in the military and law enforcement use our AR500 Steel targets.
So you have to ask yourself if we are chosen by the military why wouldn't you want the same AR500 steel targets for you and your range.
If you want to learn more about our association with the military and law enforcement please click here.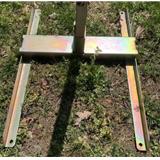 ✅ Verified Review

⭐⭐⭐⭐
Not only was this easy to put together, but it holds firm! This is a serious review, not paid for or anything at all. The best thing is, the base even holds up to the shrapnel from when the bullets hit the target and sprays downward. Doesn't negatively affect the target at all. Super solid base, and the best price around. Get this base with the angled cap!!
Matt C.

IPSC Silhouette Target Dimensions