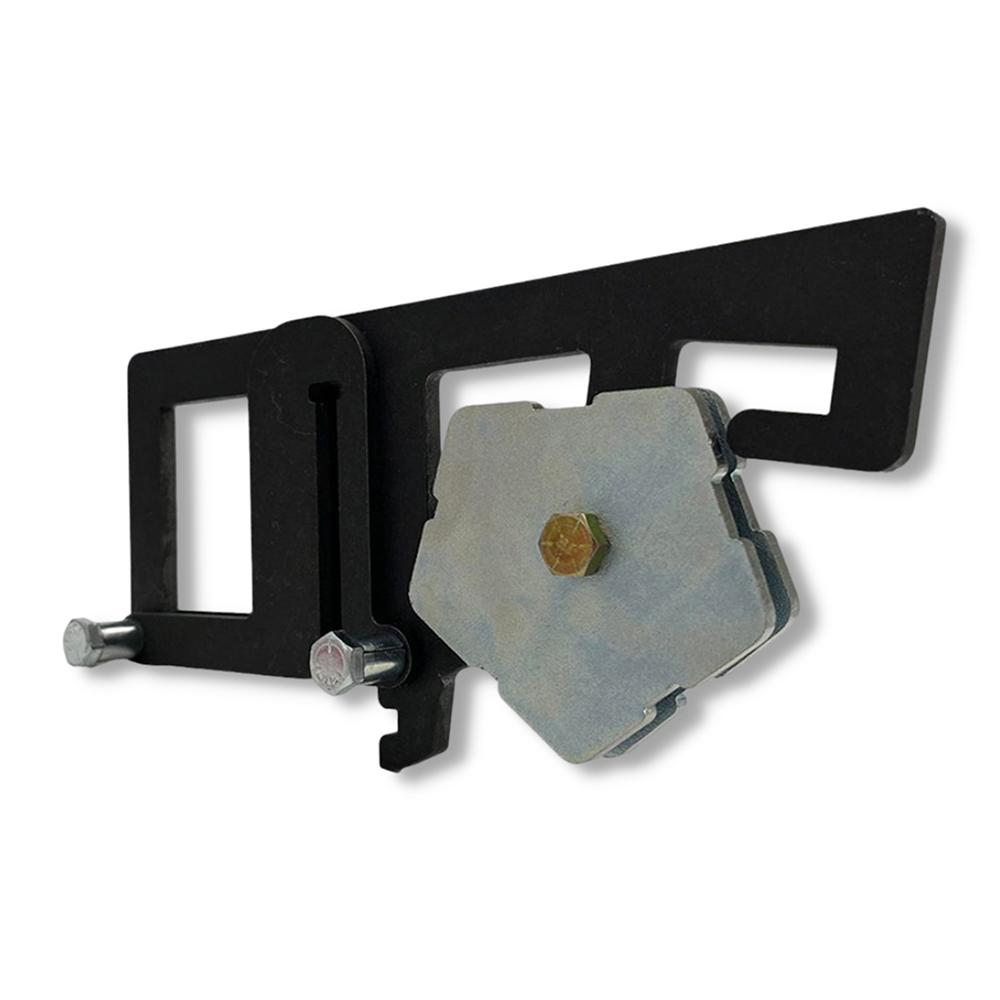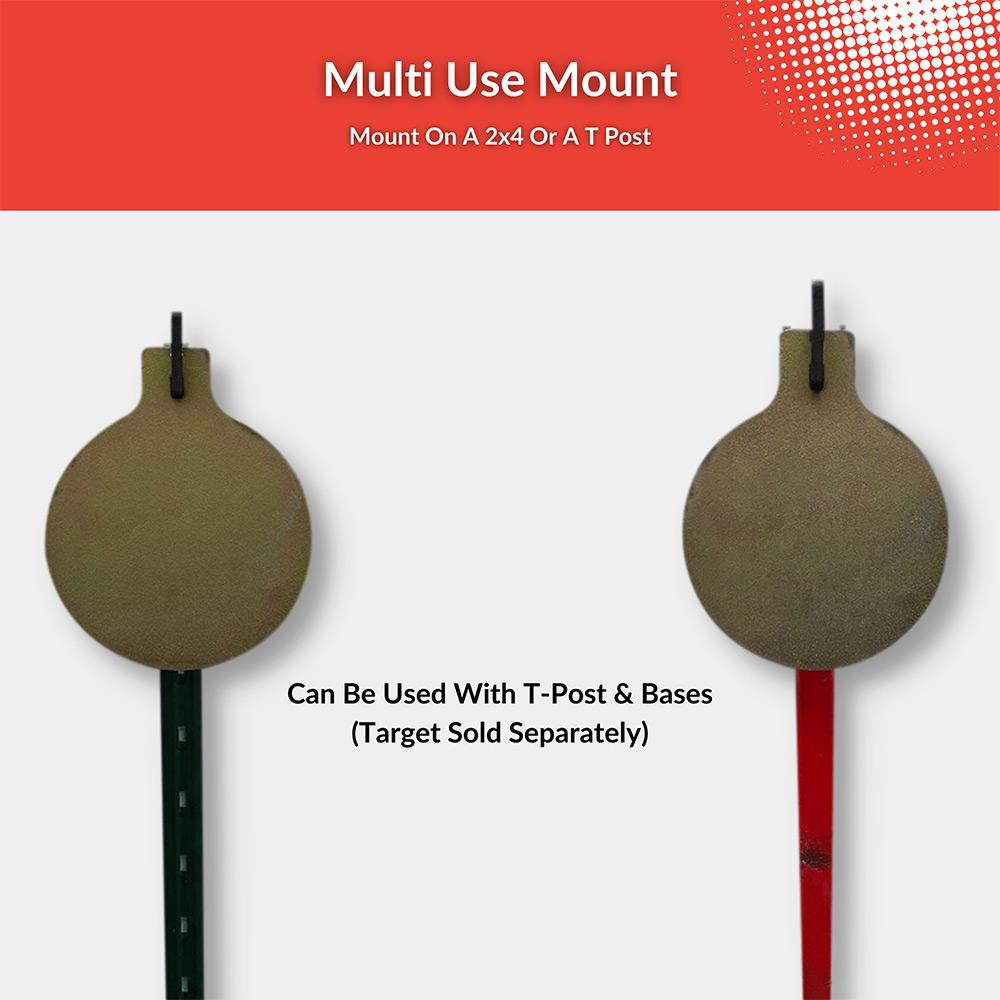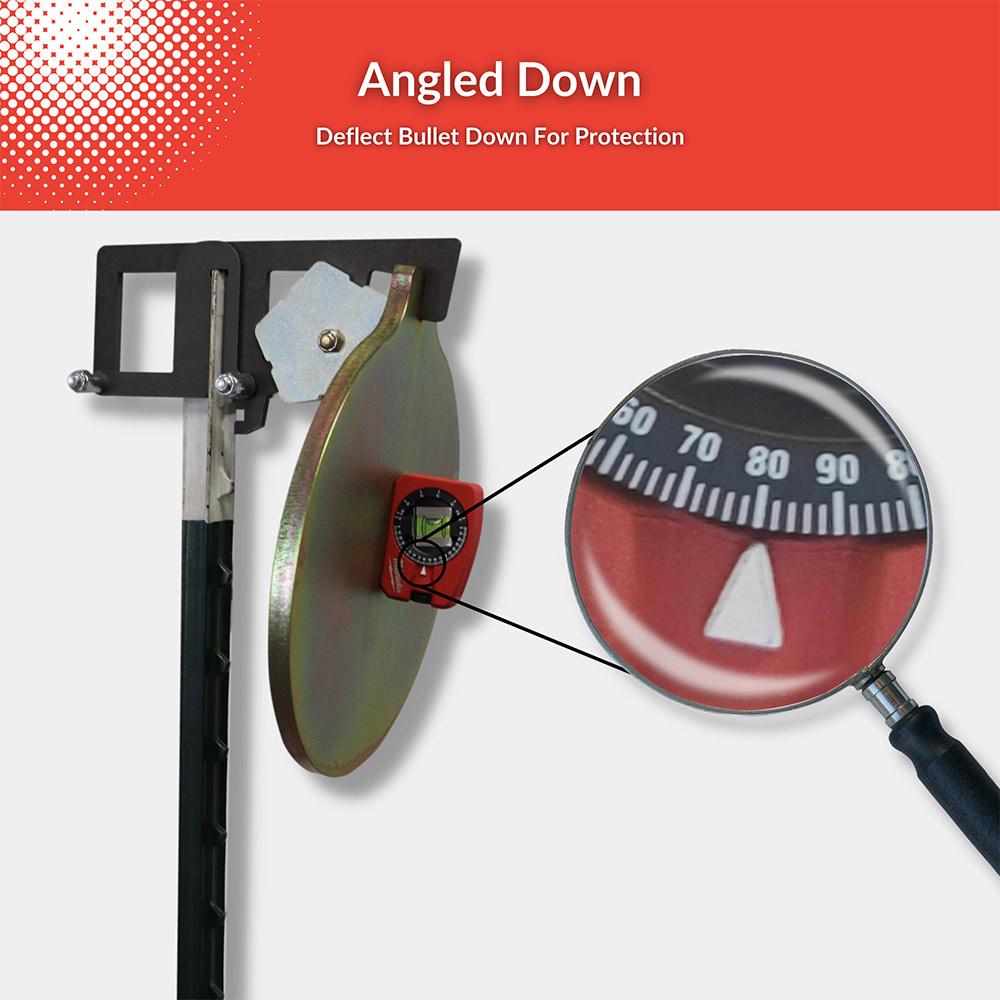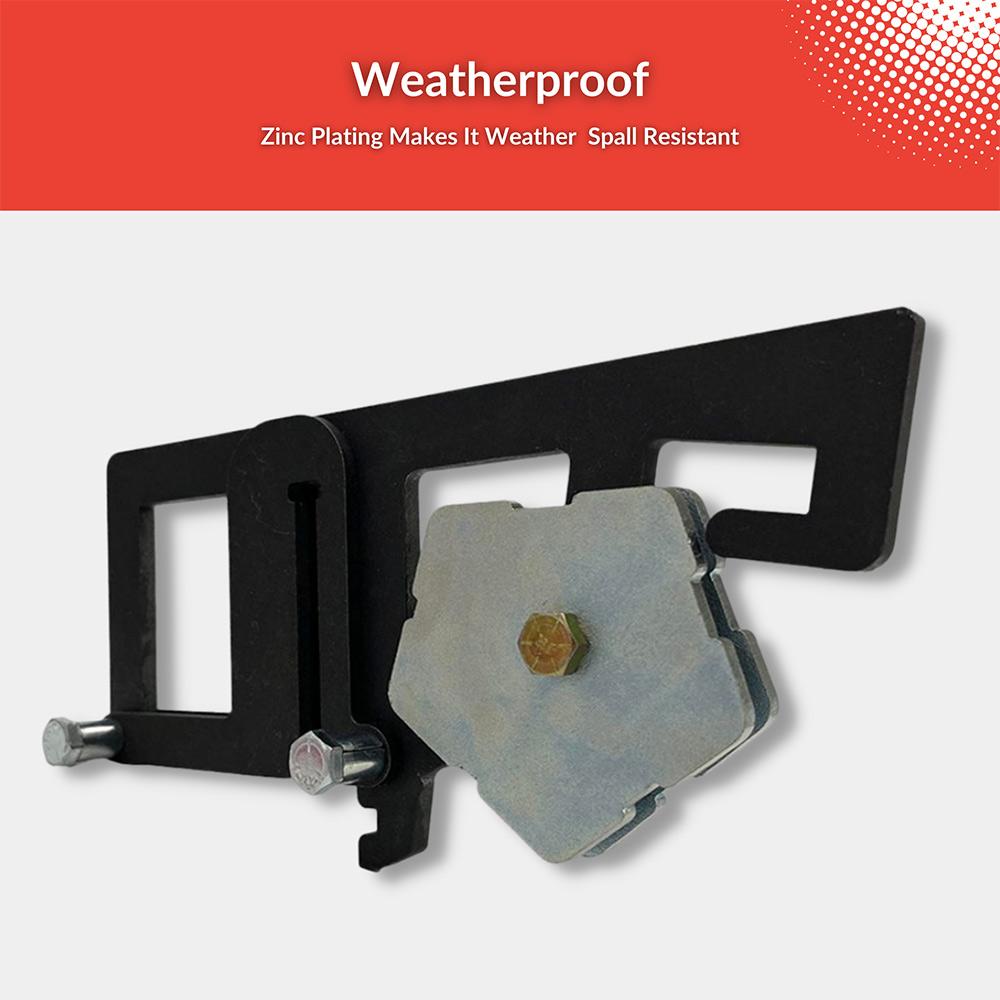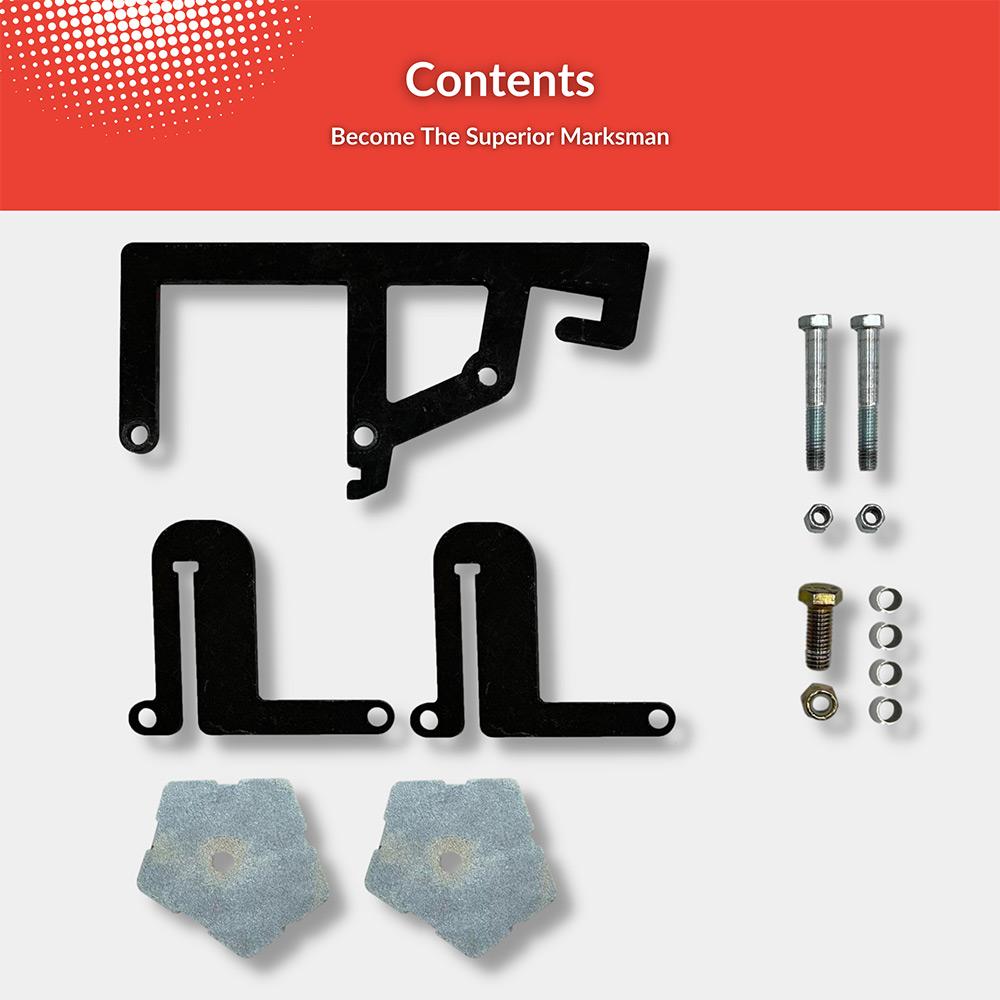 Superlock T Post / 2x4 Mount
Use with our Superlock Targets exclusively

Angles target downward for safer lead deflection and longer target life

Durable 1/4" AR500 yellow zinc plated for weather resistance
35% OFF This Weekend Only!
100% Money Back Guarantee

Use with our Superlock Targets exclusively

Angles target downward for safer lead deflection and longer target life

Durable 1/4" AR500 yellow zinc plated for weather resistance
HOW TO USE SUPERLOCK TARGET HANGERS
We are using our centerfire KYL paddles in this demonstration
but they work the same for all of our superlock targets.
This patent-pending target system is unlike
anything offered elsewhere. We've solved all of the
common problems with conventional target hangers.
BULLETPROOF

No more rebuying straps or chains, these last forever

SAFER

Angles targets for longer target life and safer lead deflection

COMPACT

Targets can be placed closely together without colliding

VERSATILE

Superhangers work with all target thicknesses

EFFECTIVE

Targets can't come off of hangers once installed
Videos below show our Ultra Mega Static Mount, this works the same way
in regards to assembly and mounting to 2x4 or T-Post
WHY IT'S DIFFERENT (and better)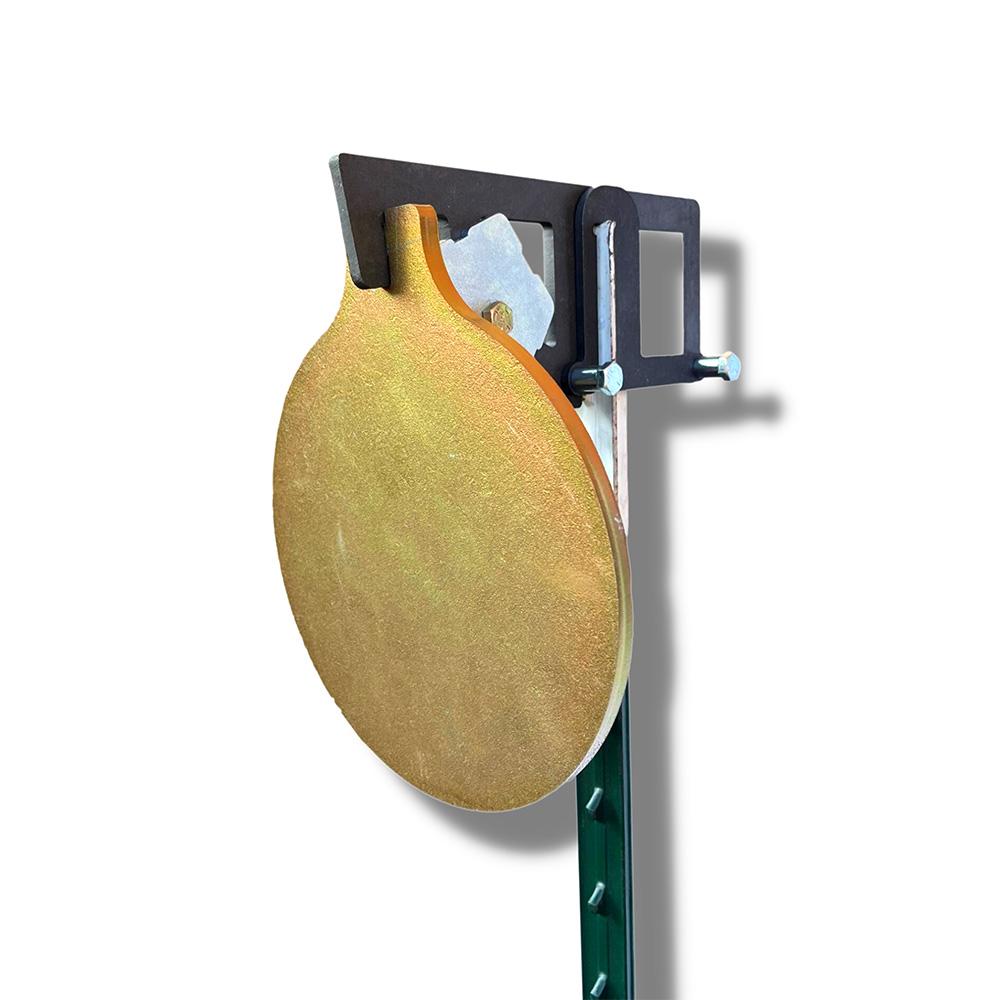 CLEAN DESIGN
Anything that can be damaged is hidden by the target. All exposed surfaces angle to the ground for safe lead deflection.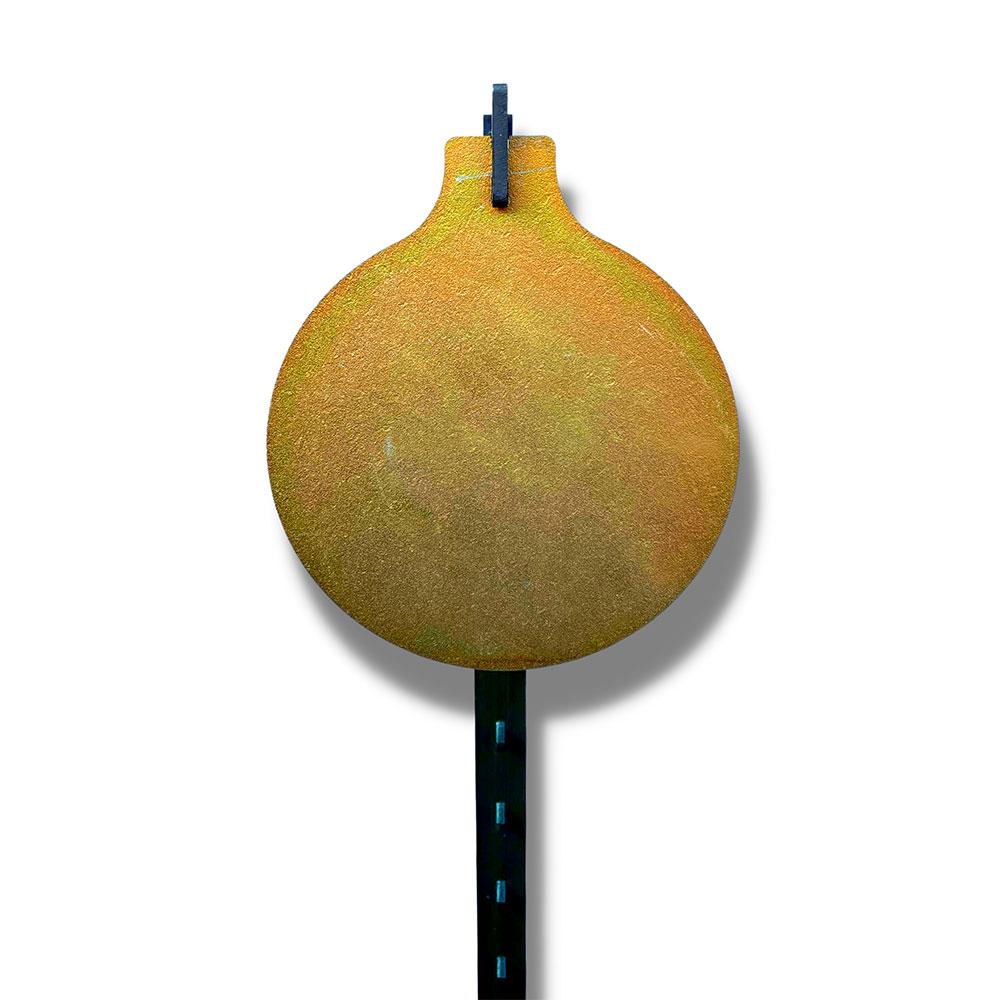 SAFE AND STRONG
Unique hanging geometry angles targets downward for longer target life and safer lead deflection.
CAM GAP WITH THINNER GONGS?
When using the SuperLock T Post hangers with thinner gongs
you may notice some play in the cam assembly that appears to reduce
the downward angle of the targets.
It does, but the video to the left explains why this is unavoidable
yet still provides sufficient downward angle for the effect we want.
Steel thickness can vary significantly from heat to heat
Having some clearance assures targets fit without bind
This is less of an issue with thicker targets as explained in video
NOTE:
This armor is around 12" total length if used with larger targets 10 inches
or torso targets consider using 2 armors and bolting them together as
shown in the image to the right.
There are several reasons we do it this way;
We can ship them in a Flat Rate Envelope along with the hanger itself
This saves you at least 8$ in shipping often much more
To make longer just bolt another to the bottom of the first as shown
T Posts are cheap but if you are a high volume shooter and don't want to
keep buying them these are a nice solution.