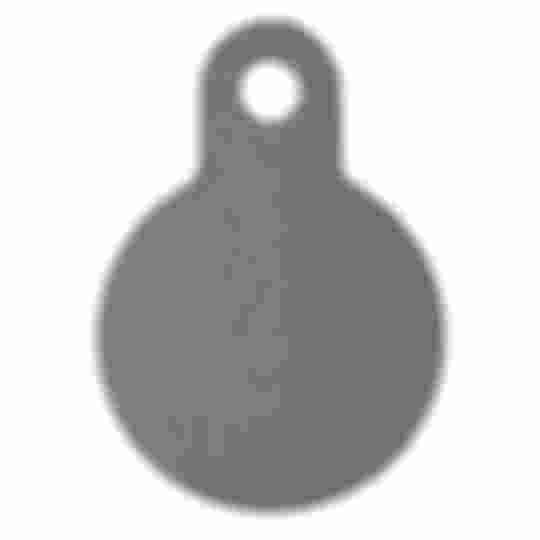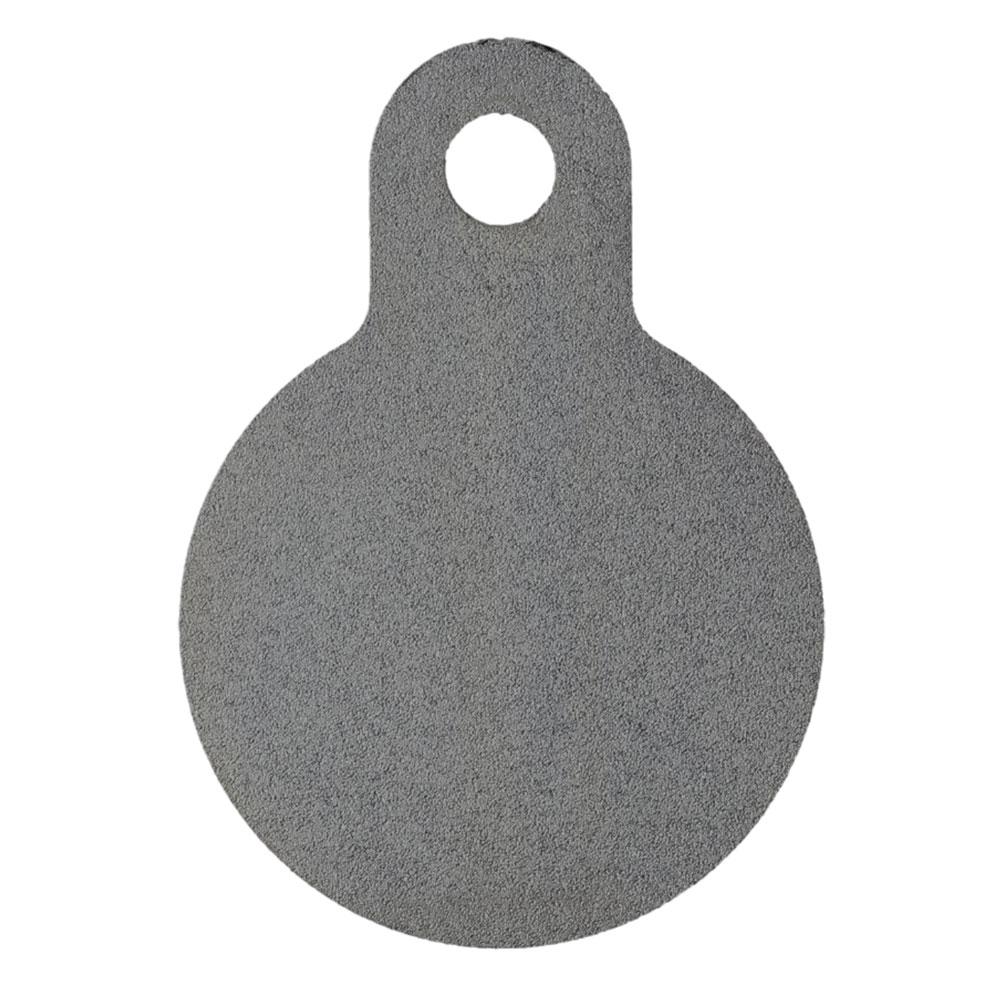 MILSPEC ARMOR PLATE GONGS
USA DOD Milspec armor plate steel
Bead blasted front and back prior to laser cutting
Zinc plated for superior resistance to weather and spall
All gongs have 1/2" round mounting holes
ORDERS OVER $99 SHIP FREE

(lower 48)
FPE= Foot Pounds Energy
FPS= Feet Per Second (at target)
60% OFF MSRP NO CODE NEEDED

(Max 30 targets per customer strictly enforced)

(

NOT

eligible for further discounts)
B

LEMISH INFO:
NONE There are no blemishes on Milspec gongs
Spend $99 Get Free Shipping
100% Money Back Guarantee

USA DOD Milspec armor plate steel
Bead blasted front and back prior to laser cutting
Zinc plated for superior resistance to weather and spall
All gongs have 1/2" round mounting holes
ORDERS OVER $99 SHIP FREE

(lower 48)
FPE= Foot Pounds Energy
FPS= Feet Per Second (at target)
60% OFF MSRP NO CODE NEEDED

(Max 30 targets per customer strictly enforced)

(

NOT

eligible for further discounts)
B

LEMISH INFO:
NONE There are no blemishes on Milspec gongs
WATCH VIDEO TO LEARN ABOUT THIS MATERIAL
RARE

Almost never used for targets due to its high cost

QUALITY

Held to far higher standards than typical AR steels

TIGHTER GRAINS

Tougher and rings loudly when hit
It's been several years since we've been able to
get our hands on this rare material.
At these prices, it won't last long so don't miss
your chance to save before they're gone.

Use the tool above in conjunction with the table on the left
to determine what target thickness is best for you.
Remember folks, speed AT THE TARGET is what matters.

If you don't know your bullet speed at shooting distance
use muzzle velocity for the worst-case scenario.
FPE= Foot Pounds energy
FPS= Feet Per Second
How hard is this material?

Genuine armor plate steel has a tighter grain structure than typically found with AR500

steels as well as meeting much stricter quality control and ballistic testing specifications.




1/4"

MIL-DTL-4600E

500 Brinell
5/16"

MIL-DTL-4600E

500 Brinell
1/2"

MIL-DTE-12560K

375 Brinell

MIL-A-46100E Armor Plate aka Ballistic Steel Plate is a popular high hardness armor grade steel approved for use by all branches and departments of the United States Military and Department of Defense. Armor Plate 41600 is designed to reduce or prevent penetration from a variety of incoming projectiles and is widely used in security and personal protection applications including vehicle and building defense.




MECHANICAL PROPERTIES:

Tensile Strength = 190,000 psi
Yield Point = 240,000 psi
Elongation = 10% in 2"
Brinell Hardness = 477/534

MIL-A-12560 high strength armor plate is specified by the Material Technology Laboratory, Department of the Army, and is available to all departments and agencies of the Department of Defense (DOD). MIL-A-12560 is a rolled homogenous armor (RHA) specialty plate and is designed for applications that require maximum protection for ballistic purposes.




MIL-A-12560 has high strength and can provide maximum ballistic protection. It is also used to protect against land mines and other explosive structures because of how well it absorbs shock.




MECHANICAL PROPERTIES:

Tensile Strength = 175,000 psi
Yield Point = 158,000 psi
Elongation = 12% in 2"
Brinell Hardness = 350/400

Why don't I see anyone else selling these 46100 or 1256 targets?

Because it is VERY expensive.




We were fortunate to secure some of this valuable material from

drops from a DOD contract. We got a great deal and are passing

the savings onto you.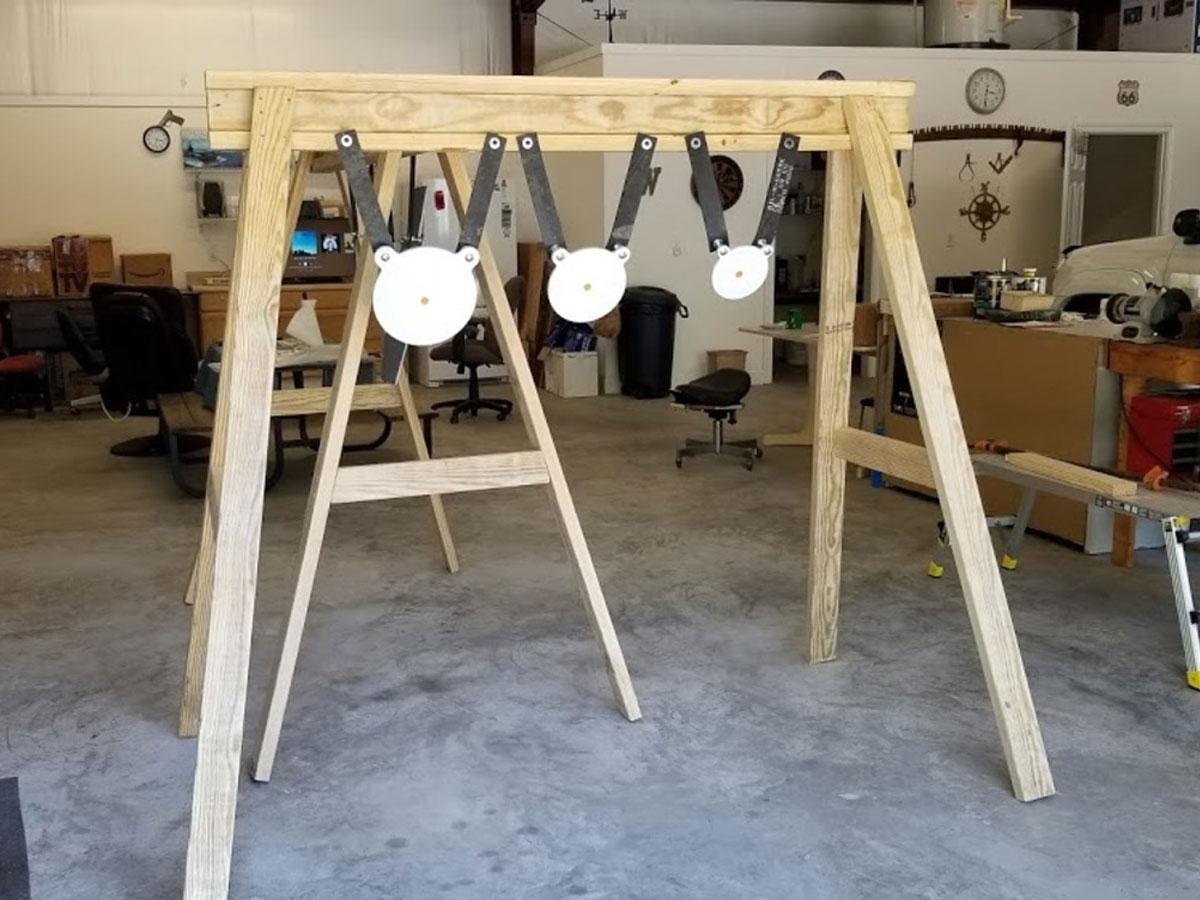 ⭐⭐⭐⭐⭐ John W.
Built my frame, hung my targets and it was "game on". Be sure to look at some of my other reviews to see what this looked like after 2 hours of shooting. I highly recommend Shooting Targets 7. My targets came well packaged, and on time. They are exactly as specified. As I expand my range, I'll be adding more.
✅ Verified Review
THE (CORRECT) WAY TO USE YOUR SUPERHANGERS
We've updated these hangers to a much less confusing design
These are what is left of the older style SuperHangers
WATCH the video to the left so you know how to use them
These hangers, while they work well are easy to install incorrectly
and cause some customers frustration. Watching the video to the left
will prevent this.
If you don't care why people were having issues and only want to know
the right way to use these advance the video to 3:30 and watch from there.
Limited number available
Max of 30 hangers per order strictly enforced.
SD version of these hangers have already sold out.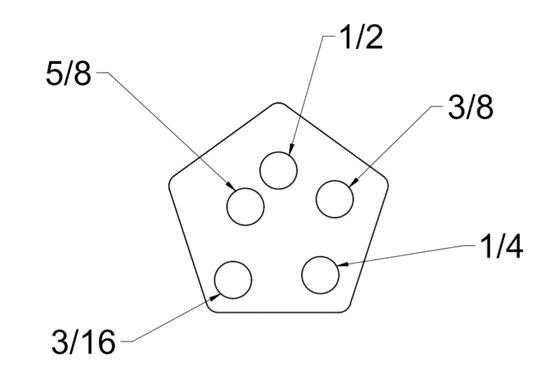 PRINTABLE CAM KEY 100% SCALE
Determine proper cam mounting hole to use for your targets thickness
Print at 100% so it matches your cams size perfectly
Eliminate confusion when installing cams
HOW TO USE HARDBAR HANGERS