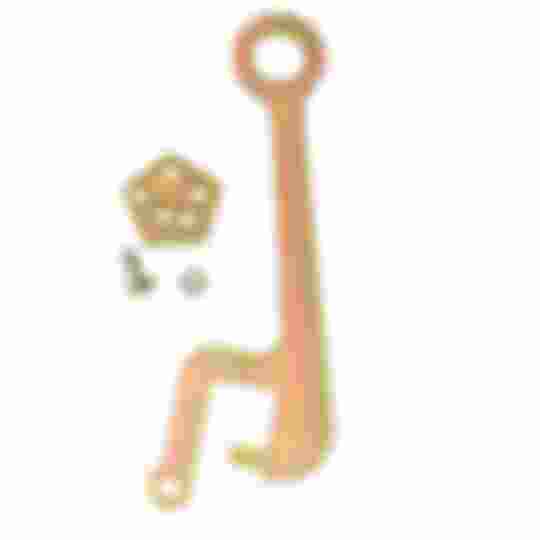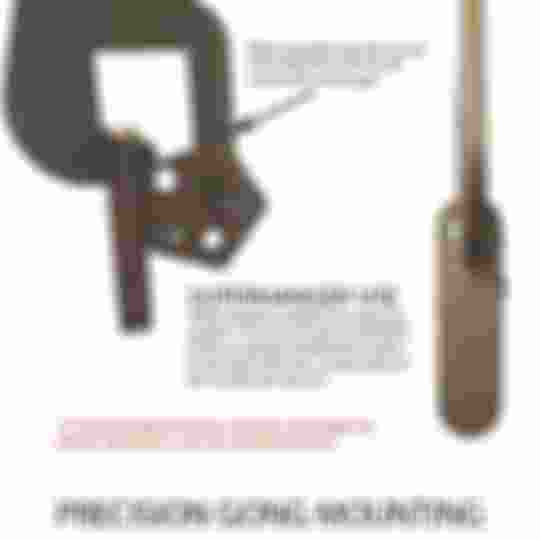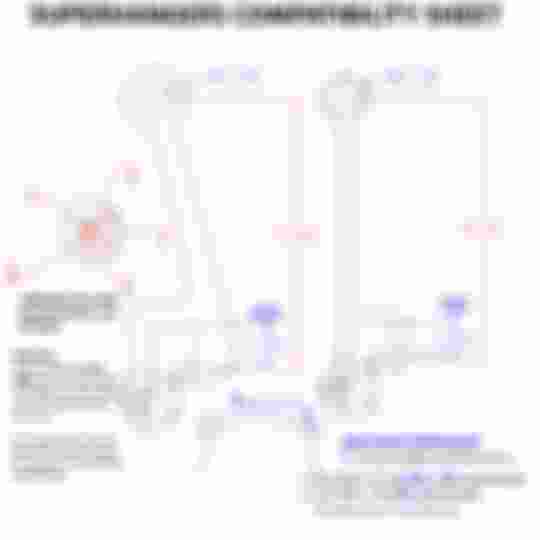 Bargain Bin Superhanger Bulletproof Hangers
Patent-pending design hides weak areas BEHIND the target

Works with all of our 1/2" hole gongs to 16" diameter

Zinc-plated 1/4" AR500 and is thick in all the right places

Locks the target onto hanger and it can't fall off

Angles targets toward the ground for safer lead deflection

1-3/16" top hole (works with 1" EMT conduit or 3/4 black pipe
Spend $99 Get Free Shipping
100% Money Back Guarantee

Patent-pending design hides weak areas BEHIND the target

Works with all of our 1/2" hole gongs to 16" diameter

Zinc-plated 1/4" AR500 and is thick in all the right places

Locks the target onto hanger and it can't fall off

Angles targets toward the ground for safer lead deflection

1-3/16" top hole (works with 1" EMT conduit or 3/4 black pipe
USE WITH GONGS WITH 1/2" HOLES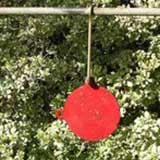 ⭐⭐⭐⭐⭐✅ Verified Review

These target hangers work very well. In the past with chain or strap hangers, two hangers were needed. But with these bulletproof superhangers only one is needed and there is no twisting from side to side. I have broken many chains and straps with bullets but have not yet been able to break these "SUPERHANGERS".

STEVE H.
THE (CORRECT) WAY TO USE YOUR SUPERHANGERS
We've updated these hangers to a much less confusing design
These are what is left of the older style SuperHangers
WATCH the video to the left so you know how to use them
These hangers, while they work well are easy to install incorrectly
and cause some customers frustration. Watching the video to the left
will prevent this.
If you don't care why people were having issues and only want to know
the right way to use these advance the video to 3:30 and watch from there.
Limited number available
Max of 30 hangers per order strictly enforced.
SD version of these hangers have already sold out.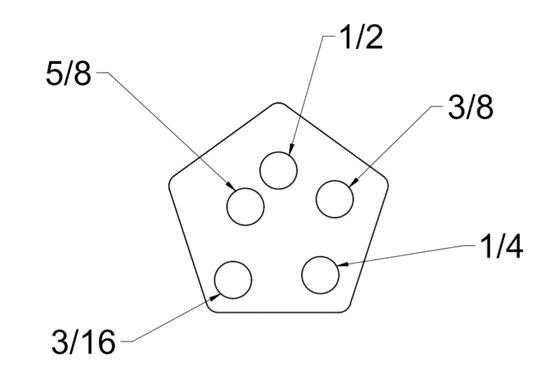 PRINTABLE CAM KEY 100% SCALE
Determine proper cam mounting hole to use for your targets thickness
Print at 100% so it matches your cams size perfectly
Eliminate confusion when installing cams
Will these work with other gongs I might have?
Probably.
If they have 1/2" holes it is likely they will.
Have a look at the drawing to the right to help
determine that.
It is NOT necessary to use 2 hangers on 2 eared gongs
unless the ears are weak. All of our gongs have ears
thick enough to last using only one hanger per.
Gong ears are an inherent weak point and some manufacturers
make their ears very thin, if you have some of these opt for 2 per gong.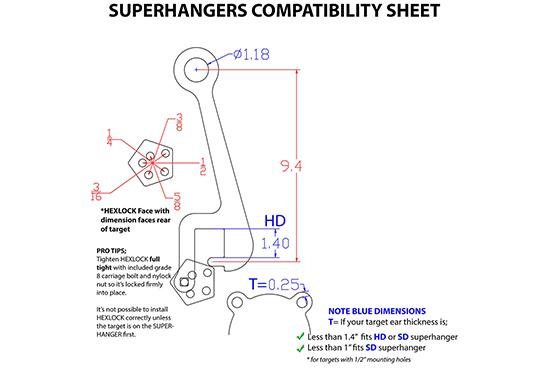 NOTE:
You may notice some slight differences from the targets shown below
and what's being sold right now. That's because we never stop improving
our products based on feedback from customers just like you.