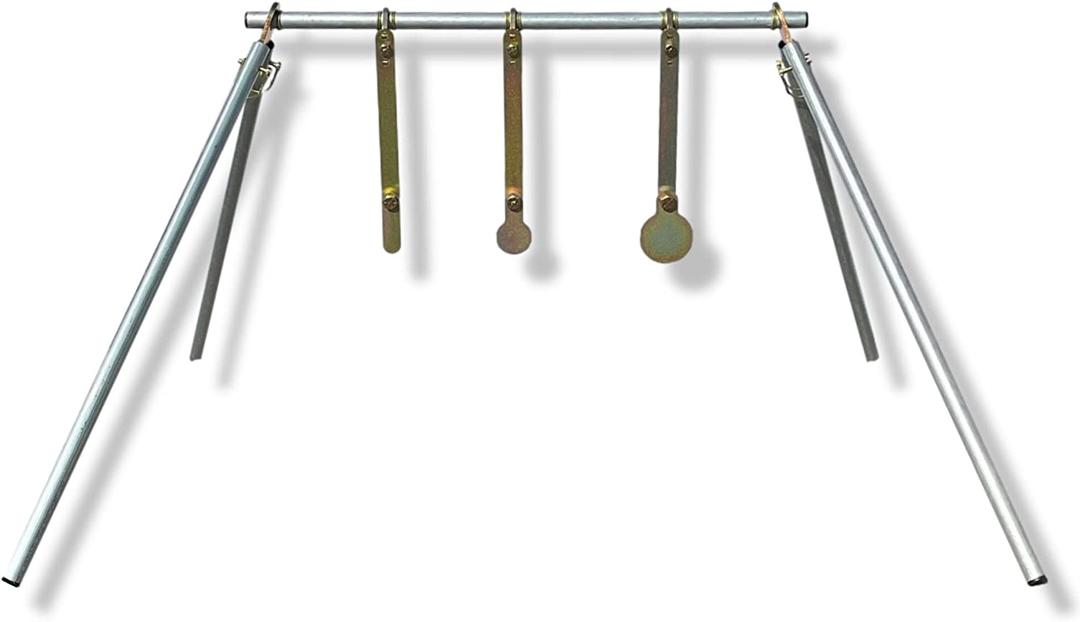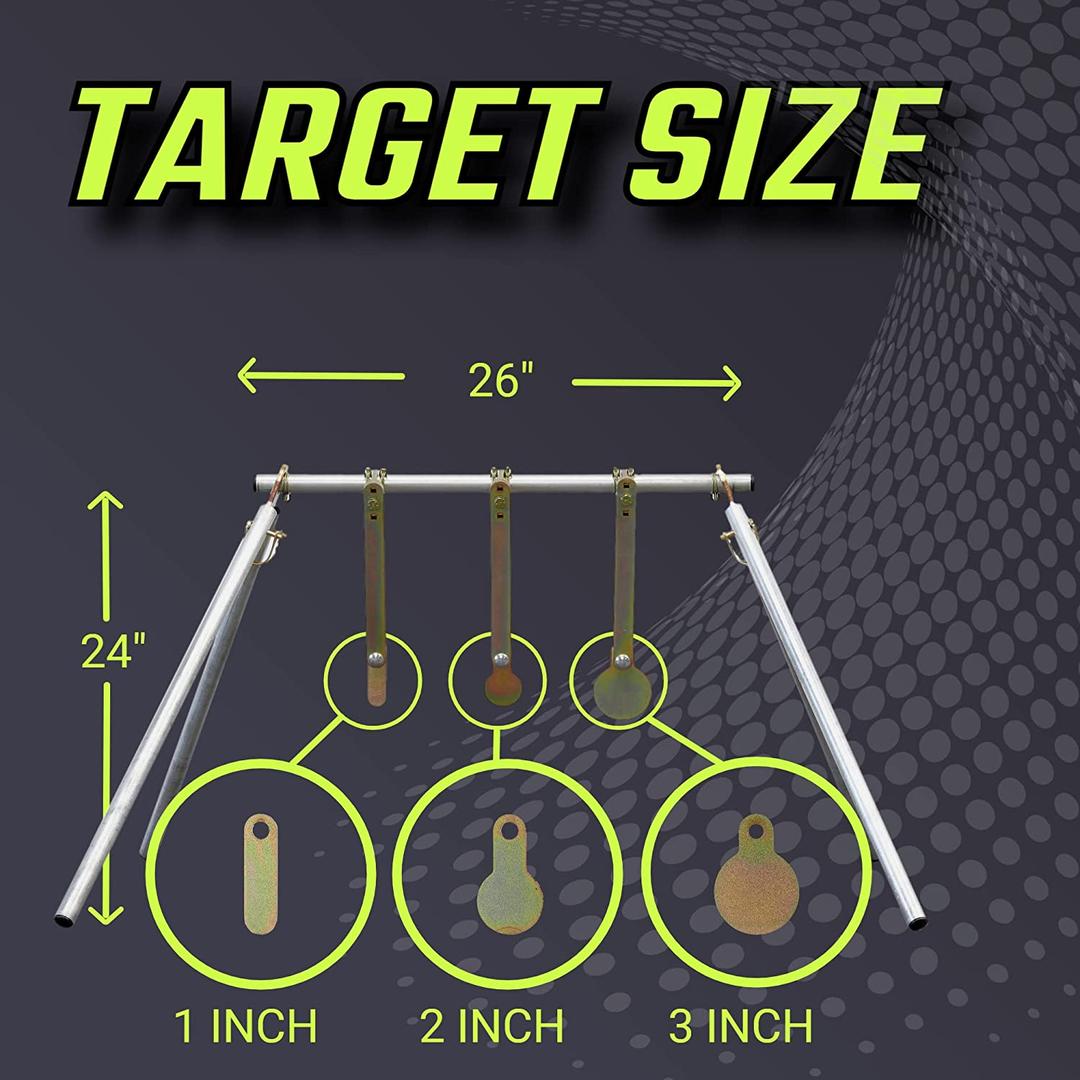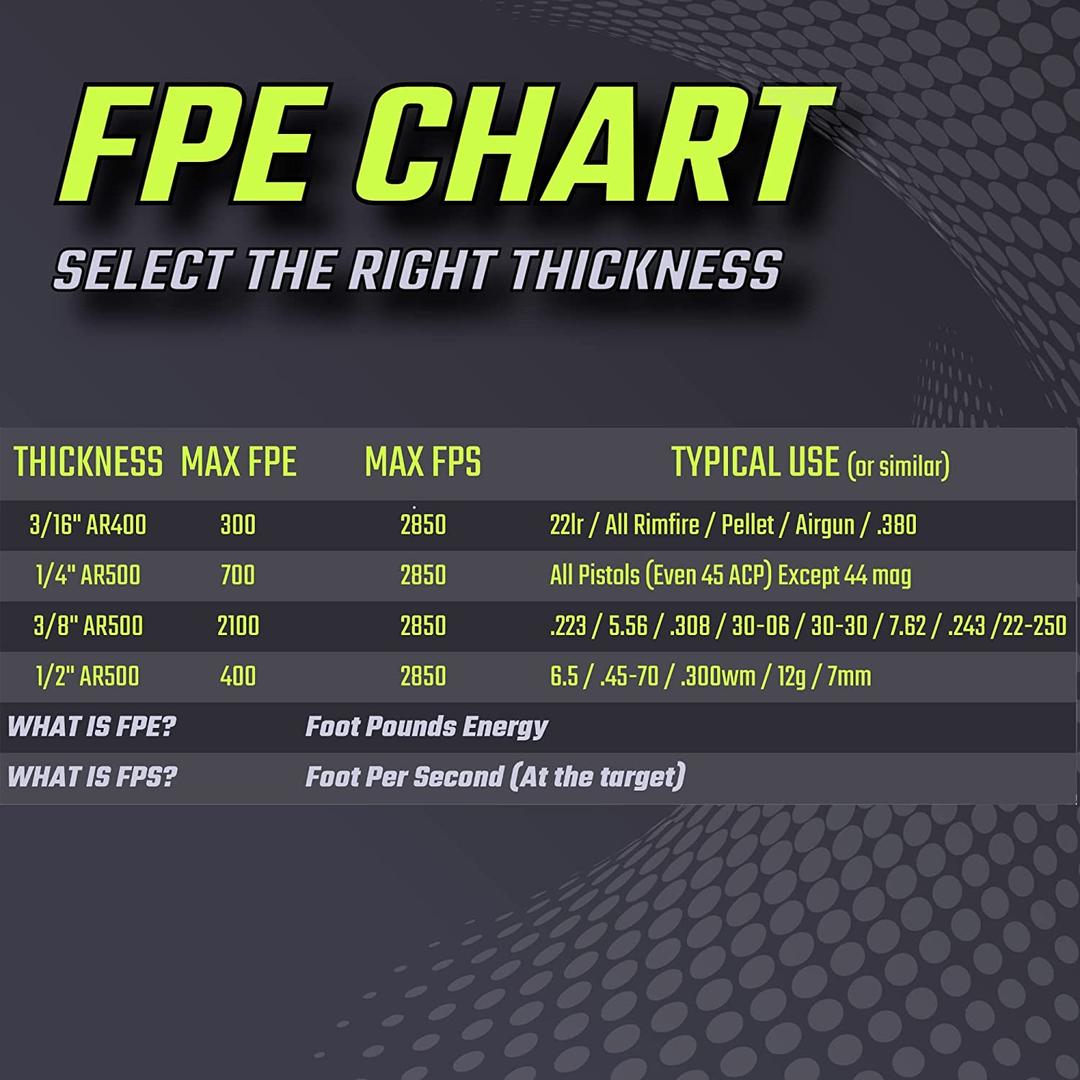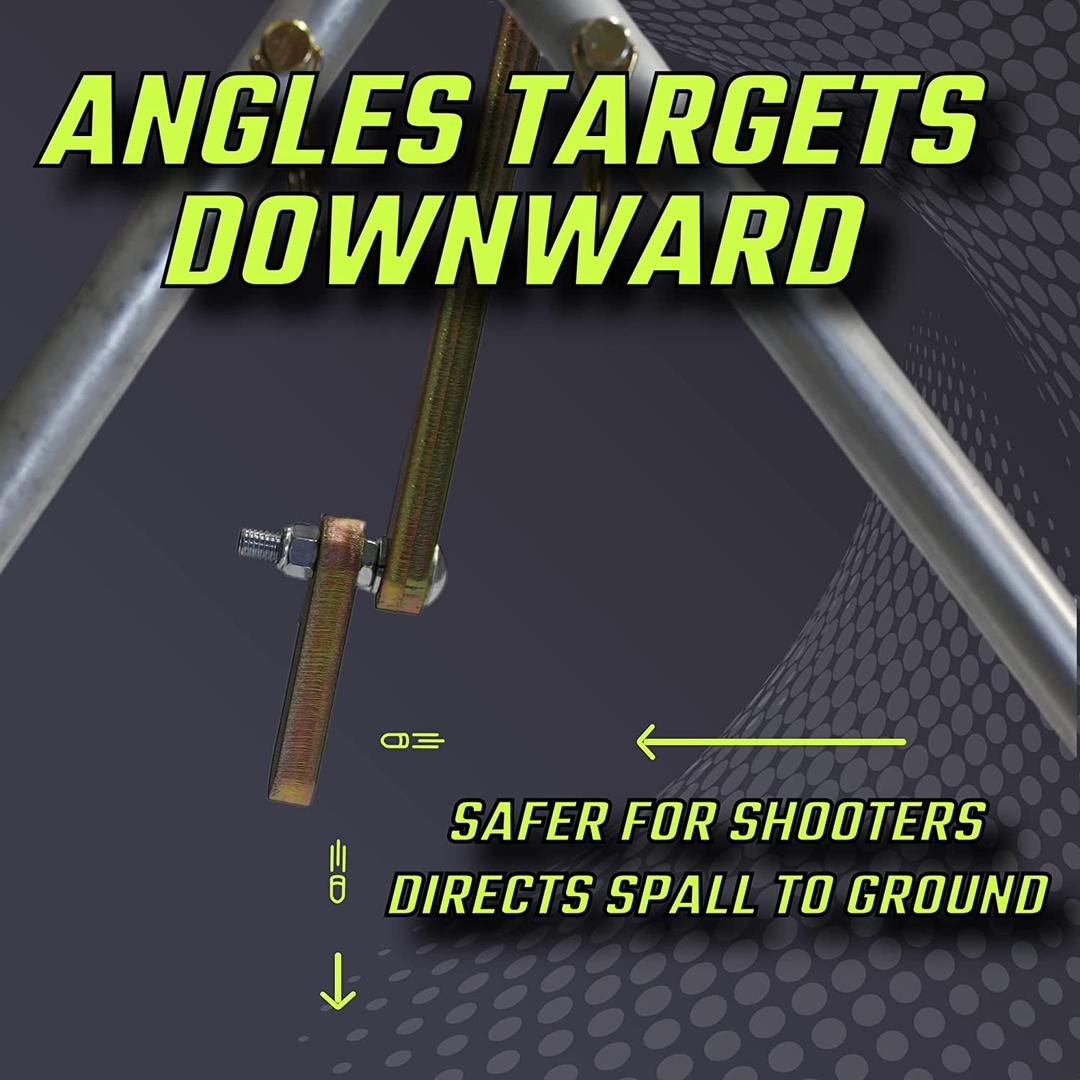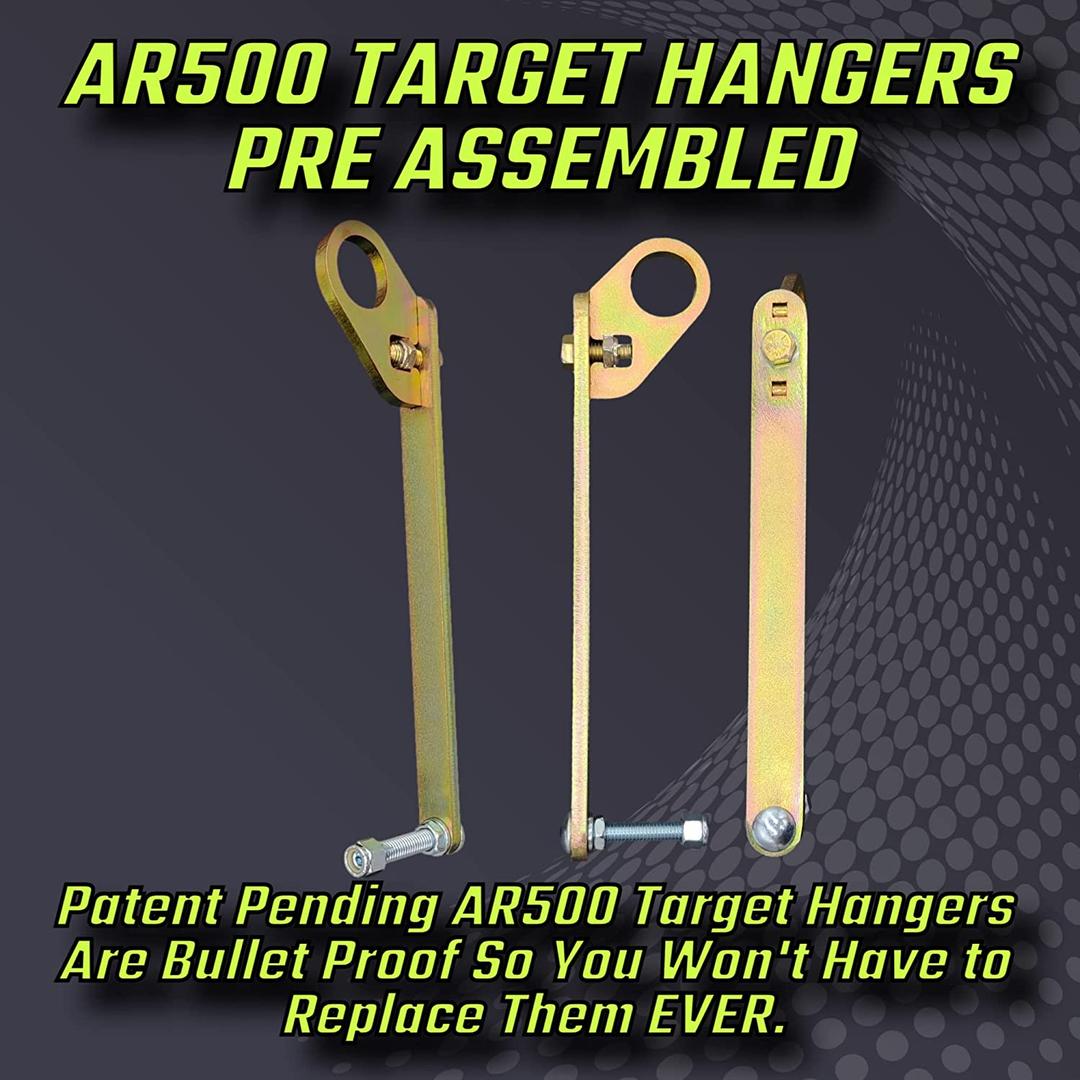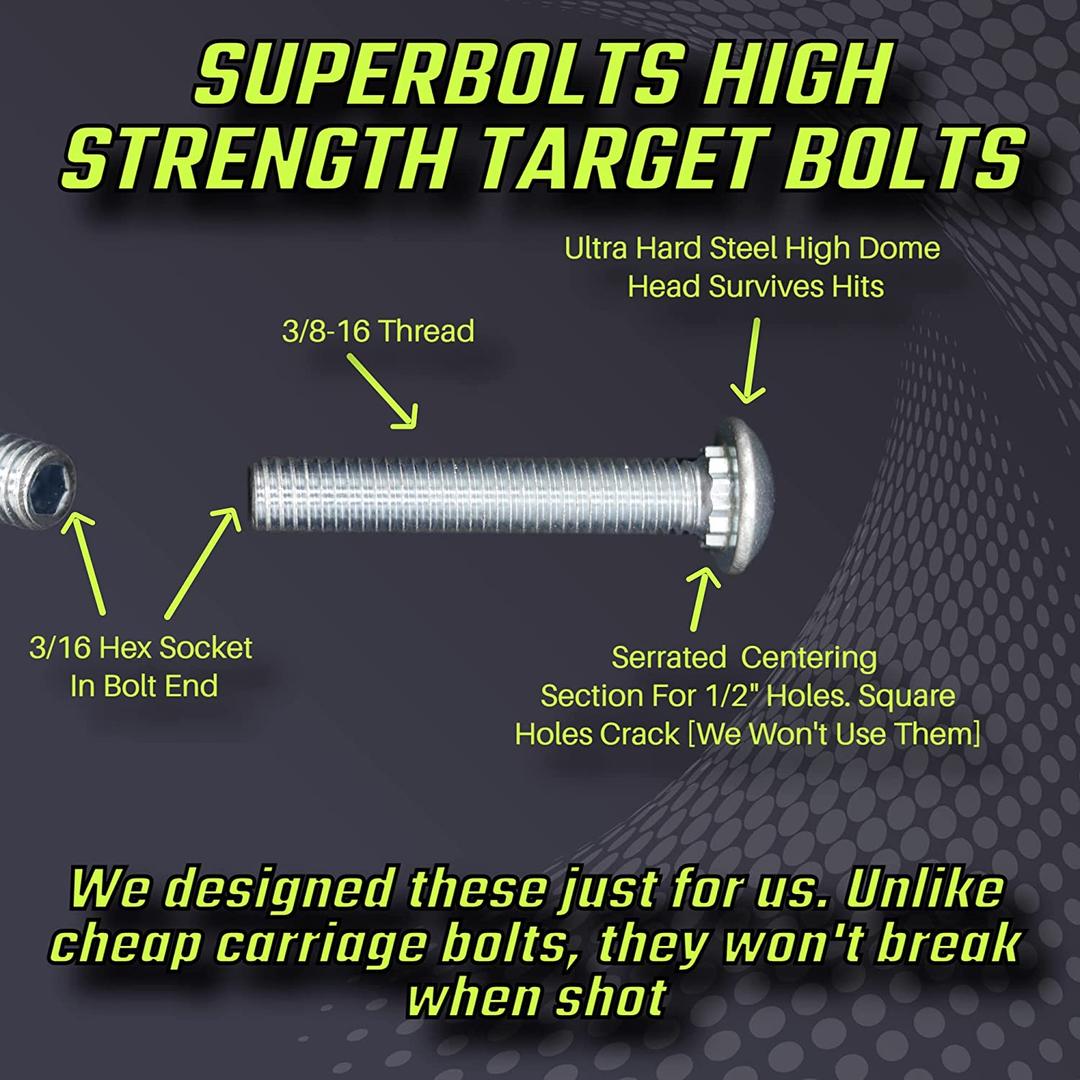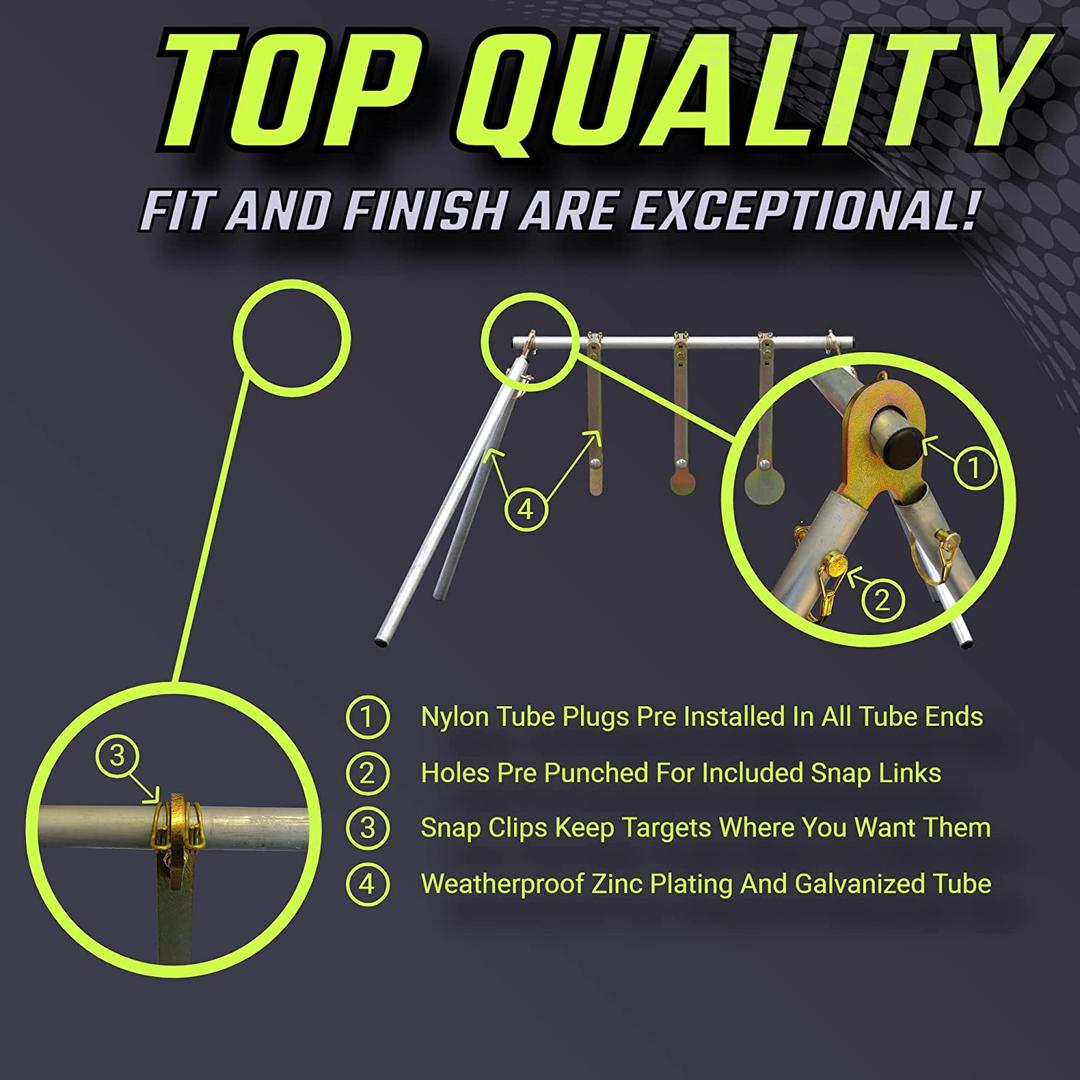 1/2/3 Mini Gallery Special Offer
Complete - Includes all gong targets target stand target hangers and all target mounting hardware so you can get right to shooting as soon as you open the box

Weatherproof - AR Steel targets and gong hangers yellow zinc plated for superior spall and weather protection; Zinc plated hardware target stand is galvanized steel so it will never rust or corrode

Portable - Steel target stand breaks down easily for transport or storage; All open tube legs come with end plugs pre-installed so they won't pack with soil or cut your hands or vehicle in transport

Safe - Included hardbar target hangers angle targets downward to direct bullets into the ground and reduce heat in target for a safer shooting solution and longer target life



Both units weight approximately 12 lbs
SECOND CHANCE OFFER ALERT
MARKS NOTE: These are selling out VERY fast!!!
Similar target available at 50% savings (in all thicknesses) HERE
(that unit has a larger frame and slightly different mounting hardware)
100% Money Back Guarantee
Complete - Includes all gong targets target stand target hangers and all target mounting hardware so you can get right to shooting as soon as you open the box

Weatherproof - AR Steel targets and gong hangers yellow zinc plated for superior spall and weather protection; Zinc plated hardware target stand is galvanized steel so it will never rust or corrode

Portable - Steel target stand breaks down easily for transport or storage; All open tube legs come with end plugs pre-installed so they won't pack with soil or cut your hands or vehicle in transport

Safe - Included hardbar target hangers angle targets downward to direct bullets into the ground and reduce heat in target for a safer shooting solution and longer target life



Both units weight approximately 12 lbs
SECOND CHANCE OFFER ALERT
MARKS NOTE: These are selling out VERY fast!!!
Similar target available at 50% savings (in all thicknesses) HERE
(that unit has a larger frame and slightly different mounting hardware)
These are gone why did you email me about them?

There were a bunch of these available

when the email was sent.




If you opened your email too late to take

advantage please keep an eye out and act

faster next time if you want to save.




I'll be doing this more often this coming year.




MARKS NOTE: To be fair to everyone I send

these emails out to everyone at the same time

so everyone has an equal chance to save.




If you missed out this time, there will be another.













No. This is WAY below our cost and I want as many people as possible to take be able to benefit.




I don't want one person to buy them all up to resell for profit.




Mark